Middle East
Arab dissidents express fears on social media after Khashoggi disappearance
Journalists, activists and other prominent figures have taken to social media to express fears about their safety since the disappearance of Saudi journalist Jamal Khashoggi after he entered the Saudi consulate in Istanbul last week.
Sources close to the investigation have told Middle East Eye that Khashoggi was dragged from the consul general's office before he was brutally murdered by two men who cut up his body.
Saudi officials have strongly denied any involvement in his disappearance, however, and say that he left the consulate soon after arriving.
Dissident activists and journalists have described the state of fear they have been living in since the disappearance of Khashoggi.
I have received credible death threats before and have sought advice from Norwegian authorities. Any one of us could be next. https://t.co/AupMEpwmhN

— İyad el-Baghdadi | إياد البغدادي (@iyad_elbaghdadi) October 6, 2018
Iyad el-Baghdadi, president of the liberal Kawaakibi Foundation think tank, expressed concerns over his own safety in a series of tweets.
He also stated that although he once felt safe where he resides in Norway, "perhaps nobody is safe" and that he had sought advice from Norwegian authorities.
Khashoggi fled from Saudi Arabia in 2017 over the governments crackdown on critical voices and started writing as a columnist for the Washington Post.
I fear that journalists, who are already targeted by autocratic regimes, will be in even more danger. At that point it wont only be journalists dying, it will be the death of journalism itself

Jamal Elshayyal, Al-Jazeera
He was also the former editor-in-chief of Saudi newspaper Watan and served as the media advisor to Prince Turki al-Faisal during his tenure as ambassador in London and Washington.
Some of Khashoggis columns include criticism of Saudi Arabias policies towards Qatar and Canada, the Yemen war and the crackdown on the media and activists.
Writing in September 2017, Khashoggi states, "I have left my home, my family and my job, and I am raising my voice."
"To do otherwise would betray those who languish in prison. I can speak when so many cannot."
Saudi accounts are reporting my account right now en masse. If I get locked out of my account or if my account gets suspended (as Twitter did in late 2015) then you know what happened. And if that happens, scream Twitter down to the ground.

— İyad el-Baghdadi | إياد البغدادي (@iyad_elbaghdadi) October 10, 2018
El-Baghdadi also states that since the news about Khashoggi spread, he has seen a surge of Saudi accounts reporting his Twitter profile.
The fear of being targeted has spread across social media, with Jamal Elshayyal, a journalist for Al Jazeera English and Al Jazeera Arabic, stating that several articles had included false information about him, which he believed was intended to incite action against him.
Several "articles" have appeared in #Saudi owned outlets like as well as this on @AlArabiya_Eng https://t.co/u5et5Q6nKr
All spreading lies and untruths about me in a clear attempt to incite. It seems that the Saudi government will not stop at killing @JKhashoggi #JamalKhashoggi

— Jamal Elshayyal جمال (@JamalsNews) October 11, 2018
The Saudi Gazette recently published an article in which they cite Elshayyal as "one of the three figures behind the slanderous campaign against Saudi Arabia".
The article also stated that he played a key role in the misreporting of Khashoggis disappearance and linked him to the Muslim Brotherhood.
"Its extremely worrying. The fact that a well known journalist can be lured into a diplomatic mission and murdered is frightening," said Elshayyal, speaking to MEE.
"I fear that journalists, who are already targeted by autocratic regimes, will be in even more danger. At that point it wont only be journalists dying, it will be the death of journalism itself."
Maryam Alkhawaja, a Bahraini human rights activist, said the alleged assassination of Khashoggi on Turkish soil means that there was the possibility that dissenting voices could be targeted anywhere.
My immediate thought hearing the news was "none of us are safe, regardless of where we are".. https://t.co/YxOELxMi20

— Maryam Alkhawaja (@MARYAMALKHAWAJA) October 6, 2018
Since the disappearance of Khashoggi, world leaders and prominent figures have urged information and CCTV footage to be revealed about what happened when he entered the consulate.
Speaking to reporters, US President Trump said "we have to see what happens, nobody knows what happened yet…but its a very serious situation and it is something we are taking very seriously"
Turkish President Erdogan also urged Saudi Arabia to release information and reassured everyone that they are investigating the case.
"We are investigating all aspects of the event," he said.
Writer and researcher Evan Hill warned that Arab dissidents no longer felt safe and suggested that the disappearance of Khashoggi reflected a wider crackdown on dissenting voices, not just in the Middle East but around the world.
Those involved in US and EU foreign policy need to understand that @JKhashoggi's reported assassination, absent serious consequences for Saudi Arabia, puts every Arab dissident around the world in danger.

— Evan Hill (@evanchill) October 6, 2018
Since the disappearance of Khashoggi, several activists and campaigners have voiced concerns about what happened to him.
On Monday, Nobel Laureate and Yemeni peace activist Tawakkol Karman told AFP news agency outside the consulate that if reports of the journalist's demise did turn out to be correct, it would be an "awful crime".
"Killing him is like killing us. This policy is just a terror policy. There's no difference between the state terror and other terror actions," she said.
Journalists and activists also collected outside the Saudi embassy in London to demand answers over Khashoggis disappearance.
Drewery Dyke, an activist with Saudi human rights group ALQST, noted the marked increase in the arrests of civil society activists following the ascension of Saudi Crown Prince Mohammed Bin Salman.
"Jamal's disappearance is a signpost of a much broader, extraordinarily grave, human rights catastrophe unfolding in Saudi Arabia today," Dyke told MEE.
Dyke added that the way Bin Salman has been described as a reformer of Saudi society is "dismaying".
"Tell us Saudi Arabia, where is Jamal Khashoggi and why was he taken?" he asked.
[contf]
[contfnew]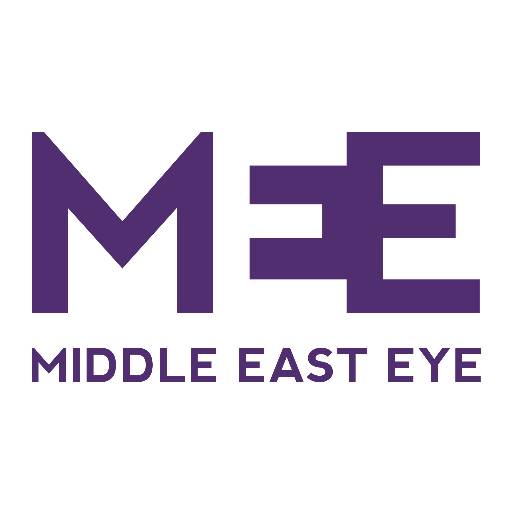 [contfnewc]
[contfnewc]