Russia
64 applications to run for Russian presidency registered by Election Commission
The Central Election Commission has received 64 applications to run for Russia's highest office next March, its head told journalists after the deadline for self-nominated candidates expired.
Read more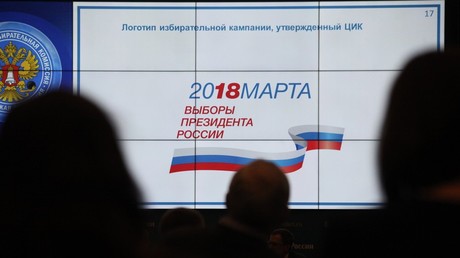 Russian citizens may contest a presidential election either as party candidates or independents. Since mid-December, 21 political parties and 42 individuals filed the necessary paperwork to the Central Election Commission to formally register bids, the head of the organization told reporters. "Whoever was slow is now late," Ella Pamfilova said.
The deadline for independent candidates to notify the commission of their intention to run was January 1. The last date that paperwork can be submitted to confirm a candidate's requisite support among voters is January 7. This is required to screen frivolous bids. Parties can file their papers until January 12.
A total of 13 parties have finalized their applications, while seven party candidates have opened bank accounts, through which campaign spending will be managed, Pamfilova reported. The only party candidate who has been officially registered is veteran populist politician Vladimir Zhirinovsky. The Russian presidential election will take place on March 18.
[contf] [contfnew]
[contfnewc] [contfnewc]