Business
A.G. Barr has defended its reduced sugar Irn Bru recipe
A proper brouhaha has broken out over proposed changes to the recipe of iconic Scottish soft drink Irn Bru.
Iconic soft drink Irn Bru has inspired backlash over a proposed change to its recipe.
A.G. Barr, the family company which makes the product, is planning to cut sugar content by half in favour of artificial sweeteners in preparation for the government's sugar tax.
But fans of Irn Bru have now got together to protest the reformulation.
Read more: The government will rake in nearly £25bn in "sin taxes" in 2018
Some 8,685 fans have signed a petition entitled "Hands off our IRN BRU. Please dont [sic] change the recipe by cutting sugar for sweeteners."
"I would far rather pay more for a bottle than have an altered recipe version," wrote Ryan Allen, who instigated the petition.
"It is a national treasure in Scotland and really is part of our culture with its unique taste, branding and marketing."
But the makers of the orange beverage said that the majority of consumers now want to consume less sugar.
A spokesperson for A.G. Barr said: "We know that our loyal drinkers love IRN-BRU for its unique great taste and we've worked hard to deliver this. We ran lots of taste tests that showed most people can't tell the difference – 9 out of 10 regular IRN-BRU drinkers told us we had a good or excellent taste match."
Read more: No sugar Irn Bru helps A.G. Barr revenues to bubble up
[contf] [contfnew]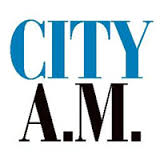 [contfnewc] [contfnewc]