Asia
Abe: Nuclear N. Korea greatest threat to Japan since WWII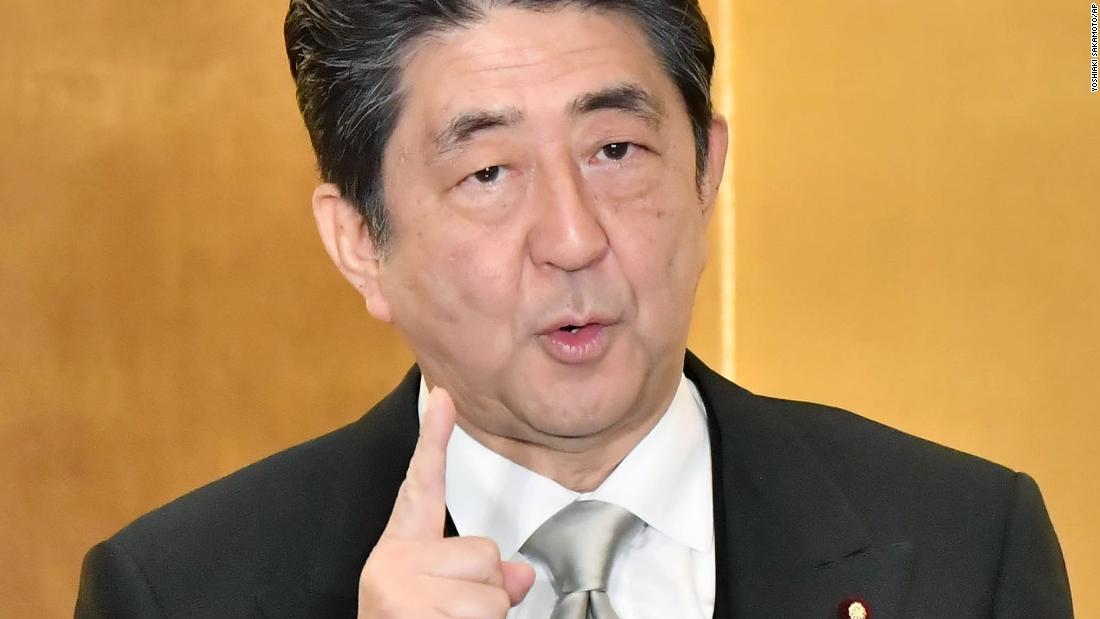 Prime Minister Abe urged the international community to apply concerted pressure to the rogue nation in an attempt to coerce its regime into giving up its nuclear ambitions. "A nuclear armed North Korea is absolutely unacceptable," he said at a news conference Thursday in Japan's Mie prefecture, following a New Year's visit to the famous Ise Shrine. Tensions in the region have remained high in recent months. In September, the North Korean regime carried out its sixth and most powerful nuclear test. Its most recent missile test — during the early hours of November 29 — landed in Japan's exclusive economic zone."Without giving in to any provocative action, we must change the North Korea's policy by maximizing the pressure in complete solidarity with the international community," Abe said. Abe underlined the graveness of the situation by comparing it to the Second World War, a conflict which was finally ended with the dropping of two atom bombs — the precursor to today's nuclear weapons — on Japanese cities. "It is not an exaggeration to say the security environment surrounding Japan is at its severest since the war," he said."By raising pressure on North Korea together with the international community, I intend to do my utmost to solve North Korea's nuclear, missile and abduction issues."
Normalizing relations
The stark warnings are at odds with a renewed sense of cautious optimism felt in nearby South Korea. On Wednesday a cross-border hotline connecting North and South Korea, which had lain dormant for two years, rang once again, in what has been widely regarded as a major diplomatic breakthrough. Contact between the two Koreas was initiated after North Korean leader Kim Jong Un expressed hope during his annual New Year's day address that a North Korean delegation might participate in next month's Winter Games in Pyeongchang, South Korea.In September, figure skaters Ryom Tae-Ok and Kim Ju-sik became the first North Korean athletes to qualify for the Games — a development that could have diplomatic implications as well as sporting ones.Earlier in September South Korea's President Moon Jae-in told CNN that North Korean participation in Pyeongchang will "provide a very good opportunity for inter-Korean peace and reconciliation."During his New Year speech, Kim also expressed a desire for a peaceful resolution with South Korea, a break from the aggressive language he used to threaten the US.
Ongoing threat
In total, North Korea has fired 23 missiles in 16 tests since February 2017, further perfecting its technology with each launch. Earlier this year, in the face of an increasingly hostile North Korea, Abe set a deadline of 2020 to revise Japan's constitution, which contains language that bans the country from maintaining armed forces. It is a controversial proposal that strikes at the heart of the country's post-war identity but central to Abe's political ambitions. It came one step closer to being realized in October when the conservative leader won a parliamentary supermajority in a general election."My immediate task is to deal with North Korea," Abe told reporters at the time. "It will take tough diplomacy. With the mandate given by the people, I would like to exercise my command in diplomacy."Opinion: Is this North Korea's Oprah moment?
CNN's Paula Hancocks, Taehoon Lee, Hilary Whiteman, Lauren Said-Moorhouse, Yoko Wakatsuki, James Griffiths and Joshua Berlinger contributed to this report.
Original Article
[contf] [contfnew]
[contfnewc] [contfnewc]