Middle East
ANALYSIS: Syria's Afrin back in Turkish sights as Idlib offensive tests alliances
Turkish soldiers on the Syrian border, as they prepare for operation Euphrates Shield (AFP)
ISTANBUL, Turkey – The Syrian-Kurd canton of Afrin could become the target of a Turkish offensive as Ankara's partnership with Russia and Iran in Syria is strained by the Assad government assaults on Idlib and recent rebel attacks on Russian facilities in the country, analysts have said.
The attacks on Idlib and the rebel bombing of a nearby Russian air base has opened fissures in what Ankara vociferously, and Moscow more mutedly, had for more than a year hailed to be a promising partnership in Syria.
Turkey has a history of taking surprise decisions whenever it is cornered. It wouldn't surprise me if we see a Turkish offensive in Afrin

– Ahmet Kasim Han, professor of international relations, Kadir Has University
One of its first fruits was the Astana process; the creation of "de-confliction" zones in Syria including in Idlib, and a new plan to peace also sponsored by Iran.
But with the attacks on Idlib, and Turkey and Russia's renewed squabbling, that partnership appears to be crumbling – something which was never far away according to Ahmet Kasim Han, a professor of international relations at Istanbul's Kadir Has University.
Han told Middle East Eye that Turkey's reaction could be unpredictable, and may come in the form of a military offensive in Afrin as it seeks to pursue its singular objective – the defeat of Kurdish militants on its border, and provide a 'win' for the Turkish people.
"Turkey has a history of taking surprise decisions whenever it finds itself cornered and isolated. It wouldn't surprise me if we see a Turkish military offensive in Afrin despite all odds," said Han.
A mural of Abdullah Ocalan, the founder of the PKK, on a hillside in Afrin, Syria (AFP)
A thorn in Turkey's side
Afrin is the north-western region of Syria along the Turkish border under the control of the Syrian-Kurdish Democratic Union Party (PYD) and its militia.
A Turkish troop build-up near its borders with Afrin has also been reported in the last few months.
Amid all the vacillations in Turkish policy on Syria there has been one constant throughout: Ankara's unequivocal opposition to PYD-controlled territory along its borders.
The Turkish government deems the PYD and its armed wing the YPG to be the Syrian extensions of its own Kurdistan Workers' Party (PKK), which it lists as a terrorist outfit.
Read more ►

Turkey urges Russia and Iran to stop Syria offensive on Idlib
The European Union and the United States list the PKK as terrorist as well but don't include the PYD as part of it.
Turkey even launched a military incursion into northern Syria in August 2016 taking under its control territory extending from the town of Jarablus to al-Bab.
The primary aim of the incursion called Euphrates Shield was to prevent the linking of various PYD-controlled cantons along the length of Turkey's border with Syria. Another aim was to create a buffer zone to prevent attacks on Turkish territory from northern Syria by the PKK and Islamic State group.
"It was clear from the time of the Euphrates Shield operation, even earlier, that what is happening in Idlib today was going to happen at some point. It was just a matter of when," said Han.
"The deal with the Russians was that Turkey conducts its incursion while in return letting Moscow and the Syrian government get on with it assault on Aleppo."
In Han's view, Turkey's partnership with Russia in Syria is based on two elements: pragmatism and opportunism.

Turkish soldiers on the outskirts of al-Bab, Syria (AFP)
The pragmatic aspect is that Ankara realised it needs Moscow if it wanted to have any say in developments following its falling out with the United States over its cooperation with Syria's Kurds.
The opportunistic aspect of Ankara's thinking was that it could use its partnership with Russia to target the PYD even more, and particularly in Afrin where it lacked direct US backing.
The Russian – and Syrian government – strategy is completely different and is part of their broader plan. For them the aim was to concentrate, contain and neutralise the jihadists and other opponents. Idlib as a location served that purpose better than the urban landscape of Aleppo.
The foremost strategic goal for Russia and the Bashar al-Assad government is complete control of Syria's coastal belt region and neither would ever allow Idlib to remain in opposition control and endanger that, said Han.
"Turkish officials knew this. They are not naive. But they desperately needed Russian support," said Han.
Astana process at risk?
Turkey has called on Russia and Iran to facilitate an end to the Syrian government's assault on Idlib, where it says moderate opposition and civilians are being targeted under the guise of attacking terrorists. Ankara says the two should fulfil their roles as guarantors agreed the Astana mechanism agreed between the three countries.
Russia has also accused Turkey of failing to implement its own role as guarantor and prevent Sunni groups from attacking its military installations.
Mensur Akgun, the chair of the international relations department at Istanbul's Kultur University, told MEE that Syria created fragility in all relationships.
"Syria is very complicated. But the summoning of the Iranian ambassador and Russian representative to the foreign ministry and Russia's letters to the Turkish chief of staff and head of intelligence are all good signs. It means the sides are communicating to resolve issues," said Akgun.
There should be no hasty decisions and conclusions regarding any Turkish isolation or the fate of Syria

– Mensur Akgun, professor of international relations, Kultur University
"There should be no hasty decisions and conclusions regarding any Turkish isolation or the fate of Syria. There will be challenges and all parties must address them."
But Han said even if the Astana process was to collapse, it would not affect the Turkish-Russian alliance on a larger scale – if it could be called an alliance in the first place.
"The Russians never look at any partner as equals and they certainly don't look at Turkey that way either," he said. "But Turkey will both try to maintain that relationship and also present it as this great alliance because it always tries to use it as a balance to its relations with the United States."
Russia emerges from it all as the winner though.
"Moscow knows Ankara has no leverage over its policies so it acts as it pleases in both Syria and other aspects of its relationship with Turkey. It sometimes accommodated Turkey as part of its wider picture of trying to wrest it away from its Western allies."
[contf] [contfnew]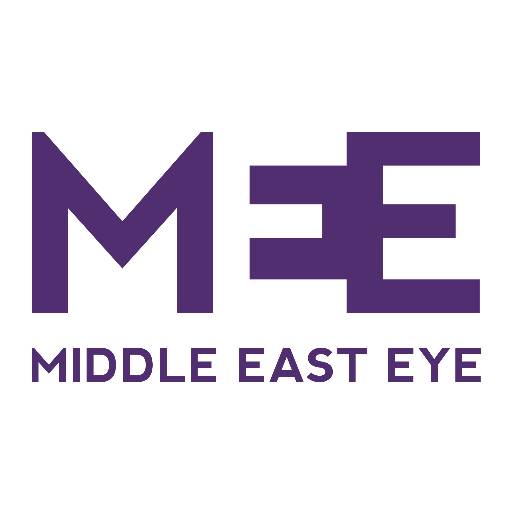 [contfnewc] [contfnewc]