Business
As Open Banking kicks off, NatWest warns of risks to customers
As Open Banking comes into effect today, NatWest has warned customers of the risks the new regulations could bring.
New Open Banking rules give customers of nine banks, including RBS-owned NatWest, the ability to share their financial data from personal current accounts electronically with other banks and businesses.
The plans aim to make it easier for consumers to manage their money and access more services as well as allow third party providers, like tech companies and other banks, to access customer data.
Read more: What is Open Banking? Everything you need to know but were afraid to ask
NatWest has warned that scammers and fraudsters could use changes and new regulation to their advantage.
"Although Open Banking will be strictly regulated, we sadly know scammers will try and use any new tool at their disposal to trick people into giving away their money," said David Crawford, head of personal & business banking at NatWest.
NatWest teamed up with research agency Future Laboratory to find the ways scammers could use Open Banking to con people out of their money and how consumers can spot them.
NatWest's warning to customers
Copycat websites could pretend to be third party providers: These sites look like the real thing, and may even have a web address that is very similar to a well-known site, such as the one operated by your bank. With all the new companies expected to launch propositions, customers might not be aware of which are genuine and which are run by criminals, so may be at risk of giving away their details, or even their funds.
Scammers could pose as third parties: A scammer could hack into a third party to gain access to information held in current account statements or pose as a third party in correspondence to extort information. This could then allow them to fraudulently access customers' money. Information, such as who your utility contract is with, could be used to extract money as part of a more complex scam.
Third parties could ask for passwords: While Open Banking for personal customers only applies to current accounts at the moment, it's possible that third parties may offer services that aggregate other account types (including savings accounts and credit cards) into one place. To do this, third parties cannot direct you to your online banking to give consent and will likely offer the option for customers to provide account passwords. The process of doing this is outside of the scope of Open Banking, and as a result, there are different risks involved. Customers should always be aware of the risks associated with sharing their passwords with a third party provider and your bank's standard security advice should be followed.
Crawford said: "Having more control over your finances is really important and Open Banking will help customers to do this and enjoy the benefits Open Banking will bring. But, customers should also be aware of how to be safe and secure when banking online and take the time to check that the third party is who they say they are and get in touch with the bank if in any doubt."
NatWest's advice for working with third parties
Be mindful of any suspect calls, emails, texts or correspondence you might receive from someone appearing to be from your third party provider – but who may not be. Always follow the security advice provided by your bank.
If you're planning to use a third party, make sure that the company you're looking into is definitely the company you think it is. Search for the company online and see if the same website is shown. Think twice about giving away your data or funds if you see anything suspicious. Don't be rushed into sharing your data or making payments – take your time and be thorough – before you do so.
If in any doubt about activity on your account, contact your bank immediately.
Read more: Five UK banks given Open Banking deadline extension by CMA
[contf] [contfnew]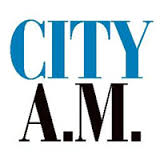 [contfnewc] [contfnewc]