Business
Berkshire Hathaway "A" shares hit $300,000 for the first time
The Class A shares of Warren Buffett's Berkshire Hathaway broke through $300,000 for the first time today.
The company's stock rose 1.26 per cent in New York morning trading after climbing more than 20 per cent over 2017.
Shares were bumped higher over expectations that US President Donald Trump's tax overhaul would soon pass into law.
Trump yesterday said the $1.5 trillion in tax cuts was "just days away" from being delivered. The major tax reform will include a big tax cut for US businesses like Berkshire Hathaway, with the headline tax rate dropping from 35 per cent to 21 per cent.
Berkshire's shares first passed the $200,000 mark about three years ago, and they hit $250,000 in February this year.​
Fiona Cincotta, senior market analyst at City Index, said: "The US markets continue to push northwards, with the Dow eyeing 25,000, a milestone that it could reach should Congress pass the US tax cuts bill. These are some astonishing moves that we have seen recently, given that the Dow only passed through 24,000 three weeks ago and now 25,000 could be on the table."
Read more: Six things we learned from Warren Buffett this weekend
[contf] [contfnew]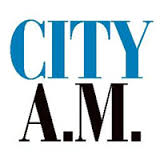 [contfnewc] [contfnewc]
The post Berkshire Hathaway "A" shares hit $300,000 for the first time appeared first on News Wire Now.