Asia
Blaze at eight-story building was South Korea's deadliest in years
The fire, which ripped through an eight-story building in the city of Jecheon in North Chungcheong province, was the deadliest blaze in South Korea in nine years.The owner of the building, whose surname is Lee, is accused of violating fire safety regulations and committing involuntary homicide by negligence, the official said. Meanwhile, the building's manager, whose surname is Kim, is accused of involuntary homicide. The men's complete names were not released, as is customary in South Korea.Police are now seeking additional arrest warrants to extend the men's detention periods, the official said.
Bodies found in public bath
Those killed include 23 women and six men, CNN affiliate KBS reported.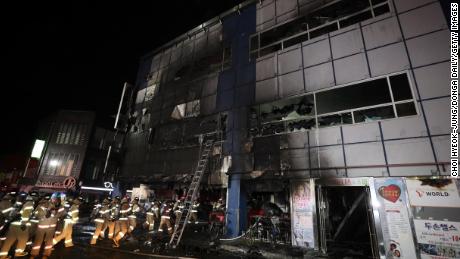 The bodies of 18 women and two men were found in the public bath on the second floor of the building, a Jecheon city spokesman said. The others were found on higher floors, which included a gym and restaurants. The fire injured 29 other people, who suffered minor injuries, the city's mayor said.Some survivors escaped the flames by jumping from balconies onto inflatable mats. About 20 people were rescued from the building's roof by helicopter.The fire is thought to have started in a parked vehicle on the building's ground floor.
Torch relay canceled
The Olympic torch relay, which was due to pass through Jecheon on Friday, was canceled in the wake of the fire, according to the Jecheon city website.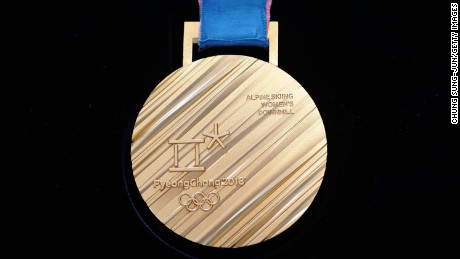 The relay and accompanying celebrations to be were part of the buildup to the 2018 Winter Olympics, to be held in Pyeongchang starting February 9.South Korean President Moon Jae-in visited the site of the blaze Friday.Jecheon is about 170 kilometers southeast of South Korea's capital, Seoul.
CNN's Euan McKirdy, Jake Kwon and Sol Han contributed to this report.
Original Article
[contf] [contfnew]
[contfnewc] [contfnewc]
The post Blaze at eight-story building was South Korea's deadliest in years appeared first on News Wire Now.