Russia
Call to not register Putin as candidate is 'pointless,' elections chief tells Khodorkovsky
The head of Russia's Central Election Commission has dismissed Mikhail Khodorkovsky's public call to deny Vladimir Putin's registration as presidential candidate in next year's election, noting that it would violate the law.
"I am not afraid to bear responsibility for my decisions neither before history nor before anyone at all, because they all are based on the Constitution, the law, my life principles and beliefs. All attempts to apply public pressure on me or my colleagues in the Central Elections Commission are pointless," Ella Pamfilova was quoted as saying by RBC.
Read more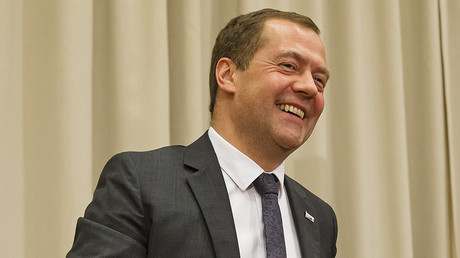 The statement came in response to former oil tycoon Mikhail Khodorkovsky, who earlier this week addressed Pamfilova publicly, asking her to reject to current President Vladimir Putin's registration in the 2018 presidential election. Khodorkovsky claims that Putin remained the real ruler of the Russian Federation during Dmitry Medvedev's presidency from 2008 to 2012, and his registration would therefore violate the law that forbids serving more than two terms in a row.
Vladimir Putin announced that he would seek re-election earlier this month. Shortly thereafter, he said that he planned to run as an independent, which means he would have to obtain 300,000 signatures of support to become registered as a candidate.
This week, Putin attended a congress of the United Popular Front, which will most likely become his main vehicle in the upcoming race. The parliamentary majority party United Russia has pledged "unconditional support" for the current president.
A public opinion poll conducted shortly after Putin's announcement that he would seek a new term shows that 67 percent of Russians plan to vote for Putin. His closest rivals were the leader of the Russian Liberal Democratic Party, Vladimir Zhirinovsky, with eight percent, and the head of the Russian Communist Party, Gennady Zyuganov, with four percent.
[contf] [contfnew]
[contfnewc] [contfnewc]
The post Call to not register Putin as candidate is 'pointless,' elections chief tells Khodorkovsky appeared first on News Wire Now.