Movies
Countdown: The 165 Greatest American Movies Ever Made (116-140)
This is part-two of a seven part series which will publish daily.
The Professionals (1966)
Nothing's harmless in this desert unless it's dead.
An aging oil tycoon (Ralph Bellamy) goads desperate mercenaries — Lee Marvin, Burt Lancaster, Robert Ryan, and Woody Strode — deep into Mexico to rescue Claudia Cardinale from revolutionary leader Jack Palance.
Richard Brooks directs.
Columbia
Need I say more?
See also: Valdez is Coming, 100 Rifles, For a Few Dollars More, Bandolero!, The Scalphunters, Hannie Caulder, Chato's Land, Jeremiah Johnson, Bring Me the Head of Alfredo Garcia.
Grizzly Man (2005)
I believe the common denominator of the universe is not harmony, but chaos, hostility, and murder.
Werner Herzog's best documentary to date is a hypnotic look at the troubled and ultimately tragic life of environmentalist and animal rights activist Timothy Treadwell. Herzog is belligerently unconcerned with romanticizing his subject or the animal kingdom that tore Treadwell and his girlfriend to bits.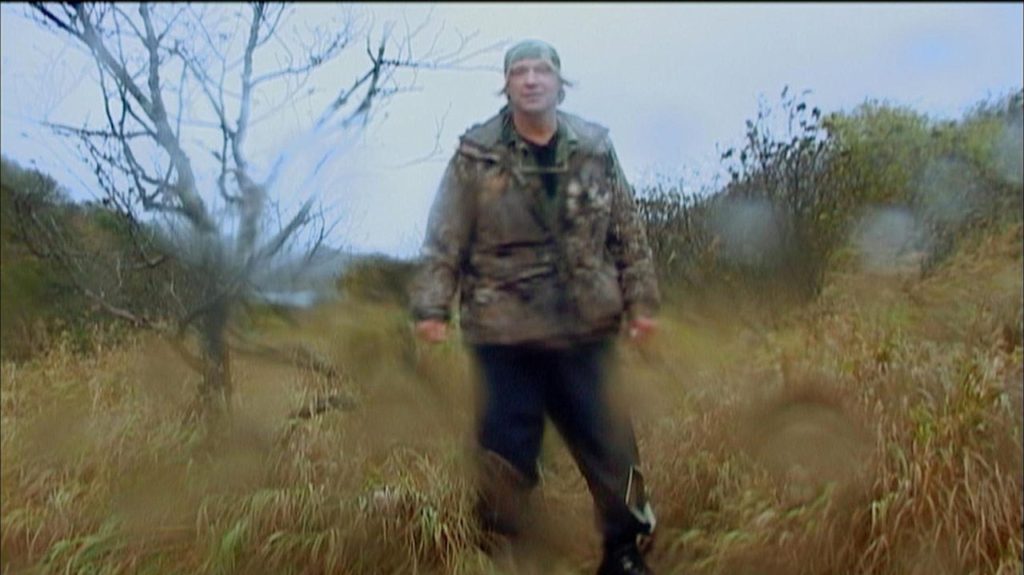 Lionsgate
Herzog never lets us forget that animals are called animals for a reason, and no amount of hippy-dippy sweet talk can ever save you from a bear — even if you name it Mr. Chocolate.
Scotty, I need warp speed in three minutes or we're all dead!
Three years after the punishing disappointment that was Star Trek: The Motion Picture (1979), the legendary crew of the Starship Enterprise reunited for what might have been the last time had the movie not been so successful. The result is a vengeance-driven space opera that still thrills at the speed of light.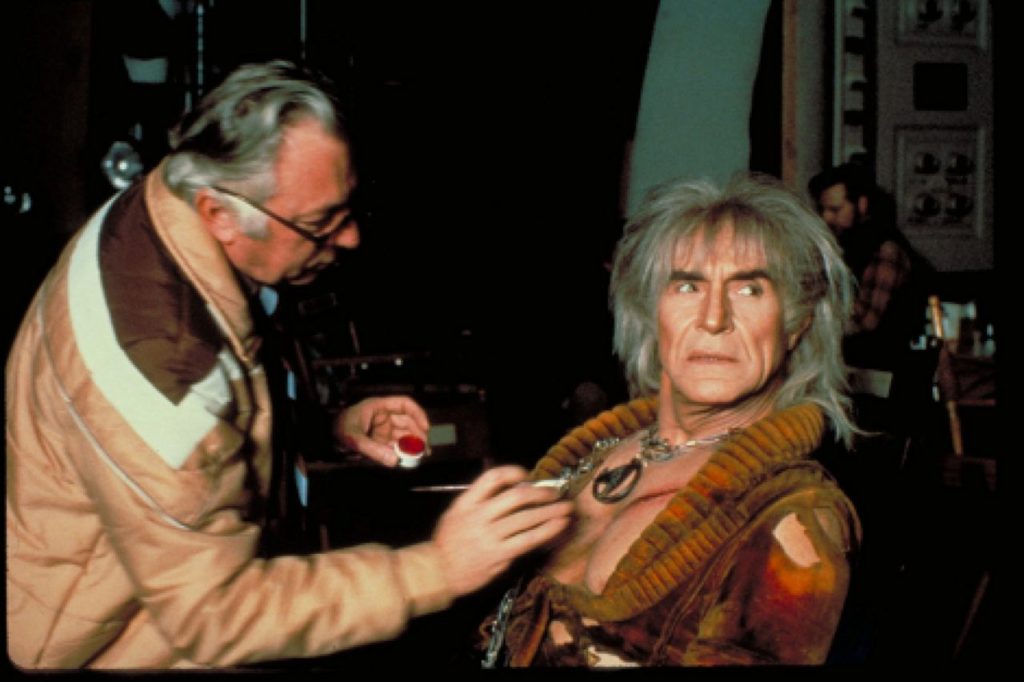 Paramount
What we also have here is a sequel to Space Seed, an episode of the original television series, that was smart enough to bring back 62 year-old Ricardo Montalban as Khan, a villain whose intellect and physicality has been genetically enhanced, along with his hubris.
As the ever-resourceful Captain Kirk, Williams Shatner still steals the picture. Effectively translating a small screen hero to the big screen is no small feat. At 87 years of age, Shatner is still a superstar, and has been for more than 50 years. Those wondering why need only watch the scene where Kirk drops Kahn's shields — the greatest single moment in the entire Star Trek universe.
See also: Star Trek II t0 VII.
Do not ever see: Star Trek Beyond, Star Trek: Insurrection, Star Trek: Nemesis.
Rosemary's Baby (1968)
You're trying to get me to be his mother.
Director Roman Polanski might be a degenerate child rapist, but he still crafted a horror film that works on so many levels you find something new with each viewing: The horror of needy neighbors who just won't go away. The horror of failing at your dreams. The horror of not knowing if you are the only one who is not crazy.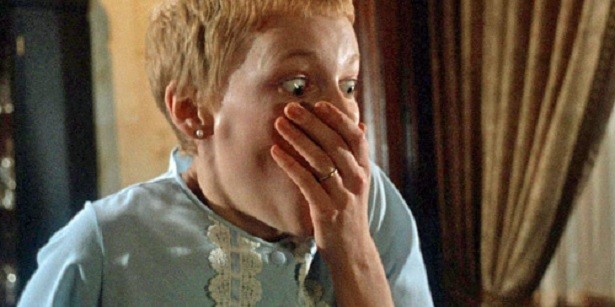 Paramount
The getting-raped-by-Satan stuff is not what sticks to your ribs the next day; it is Ruth Gordon's passive-aggressive meddling disguised as concern — her forcing you to choose between being rude and enjoying some peace of mind. We've all been there, and it is a nightmare, and Polanski's genius was his grasp of that everyday truth; and Gordon won her Oscar for bringing that nightmare to life.
Mia Farrow is astonishingly good, and as her duplicitous husband, John Cassavettes remains one of the great casting choices in all of Hollywood history.
See also: The Changeling, The Omen, The Exorcist, The Exorcist III, Repulsion, The Conjuring.
Requiem for a Heavyweight (1962)
Do you know why I talk so funny? Because I've been hit a million times.
Luis "Mountain" Rivera (Anthony Quinn) is all punch-drunk innocence and at the mercy of a subculture lousy with mobsters, users, and many-time losers who can't or won't let go of what little they have, even if it means lying, cheating, beating, and exploiting it to hold on.
Mountain's entire emotional life revolves around Maish (Jackie Gleason, who should've won the Oscar), a bottom feeder Mountain will do anything for. And when Maish lets him do just that, your heart is broken forever.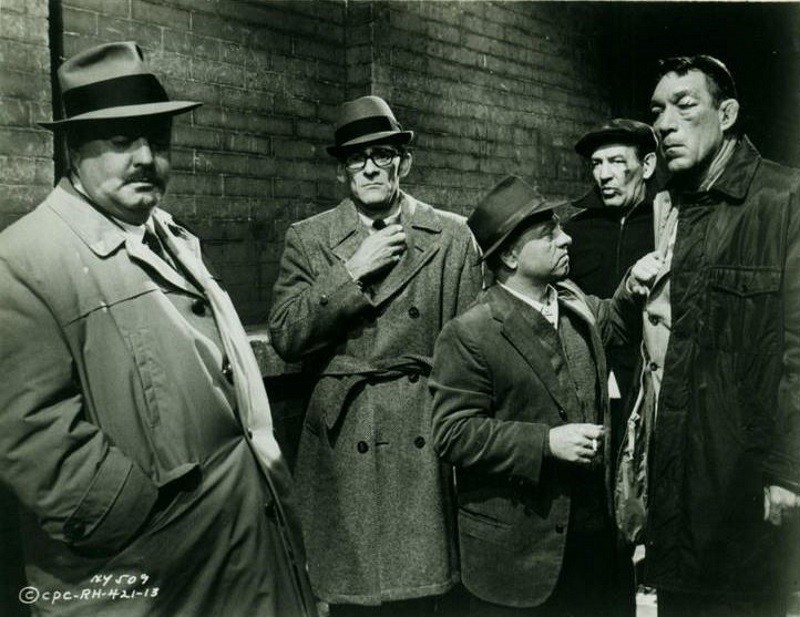 Columbia Pictures
Mickey Rooney and Julie Harris round out a perfect cast in one of those rarities that actually improves on what was already a classic: Rod Serling's award-winning 1956 teleplay. Beautifully filmed in glorious black and white with the added benefit of a Muhammad Ali (still Cassisus Clay) cameo.
See also: Rocky I, II, III, IV, VI, and Creed.
Do not ever see: Rocky V, Over the Top.
The command is wiped out, sir, and there's nothing we can do about it.
Commander John Ford served his country during WWII and came home enamored with the tradition and ritual that have come to define America's fighting services. Fort Apache, She Wore a Yellow Ribbon, and Rio Grande all star John Wayne but explore singular themes about marriage, ones place in the world, what it means to be a man, how myths become mythology, and, yes, the American government's brutal treatment of the American Indian.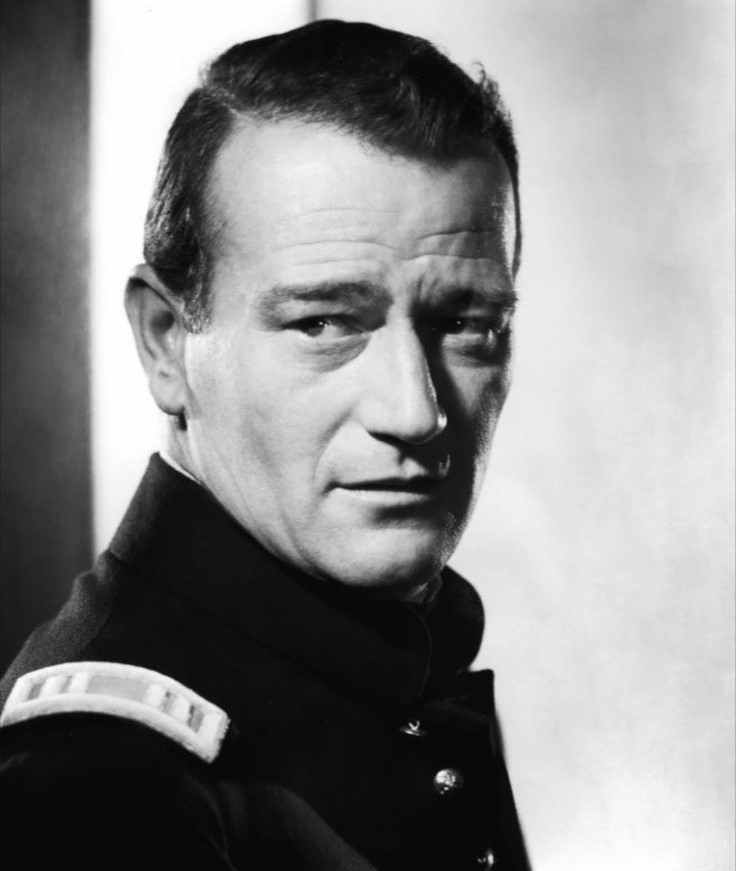 RKO
Ford is mostly concerned, though, with the majesty of the imperfect and forgotten men who made America possible.
Bonus: All three chapters were shot on-location in majestic Monument Valley, Utah — Ribbon in breathtaking Technicolor.
Also see: Any movie directed by John Ford, especially those starring John Wayne.
Road to Utopia (1945)
As far as I'm concerned, this picture's over right now.
With only one stinker in the bunch — 1962's Road to Hong Kong — between 1940 and 1962, Bob Hope, Bing Crosby, and Dorothy Lamour made seven "Road" films together. The third in the franchise, 1942's Road to Morocco, is probably the most popular — and for good reason, for it was in Morocco that the series found the self-aware footing that would launch it into movie history.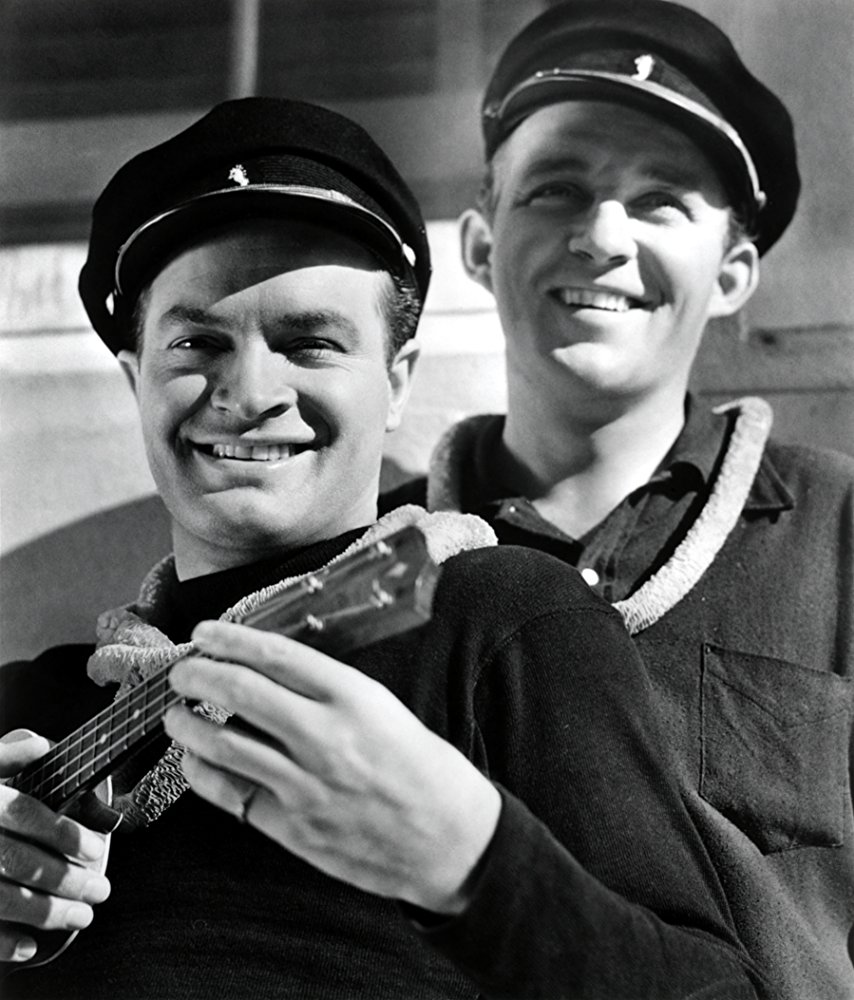 Paramount
Four years later, though, comedic and musical perfection would be firmly achieved in chapter four, Road to Utopia. Disguised as ruffians Sperry and McGurk, our heroes compete for Lamour and hunt for gold in the Klondike while hilarious one-liners fly at the speed of Groucho. Everything leads up to a closing gag so perfect that not even the Production Code could bring itself to say no.
See also: Road to Morocco, Road to Zanzibar, Monsieur Beaucaire, any title that begins with My Favorite, The Lemon Drop Kid, The Ghost Breakers.
The Killing (1956)
You've got a great big dollar sign there where most women have a heart.
Stanley Kubrick's first studio film is a dark and dirty noir centering on a half-dozen desperate lowlifes who conceive and execute (with more than a few complications) a brilliant racetrack heist. What a pleasure it is to see Sterling Hayden in a lead role. The rest of the cast is a who's who of B-movie stars enjoying a screenplay and director finally worthy of their underrated talents: Elisha Cook Jr., Marie Windsor, Jay Flippen, and Timothy Carey, among others.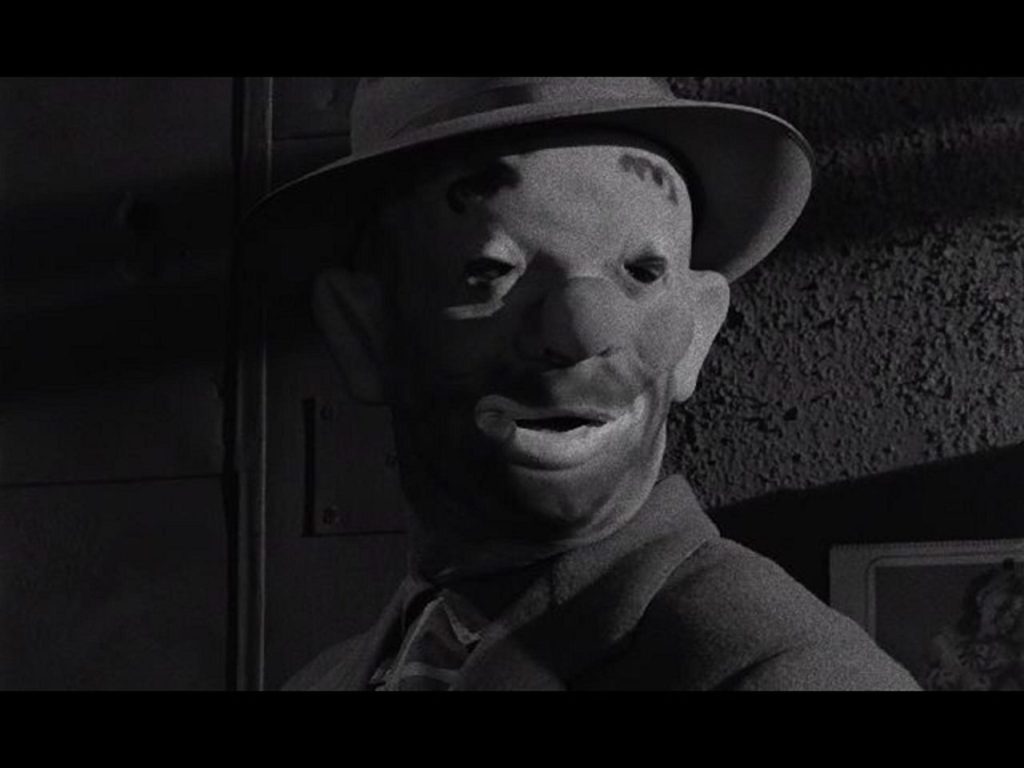 United Artists
Eighty-three of the tightest minutes you'll ever see on film, and those final three minutes push you to the edge of your seat before dropping you off an emotional cliff.
See also: The Asphalt Jungle, Rififi, Gun Crazy, Bonnie and Clyde, They Live By Night, The Friends of Eddie Coyle, Quicksand, Heist.
See if you can guess what I am now.
Of all the wonderful R-rated snobs-versus-snobs comedies to come out in the late 1970's and early 1980's, Animal House is still the funniest, and dare I say, the most American.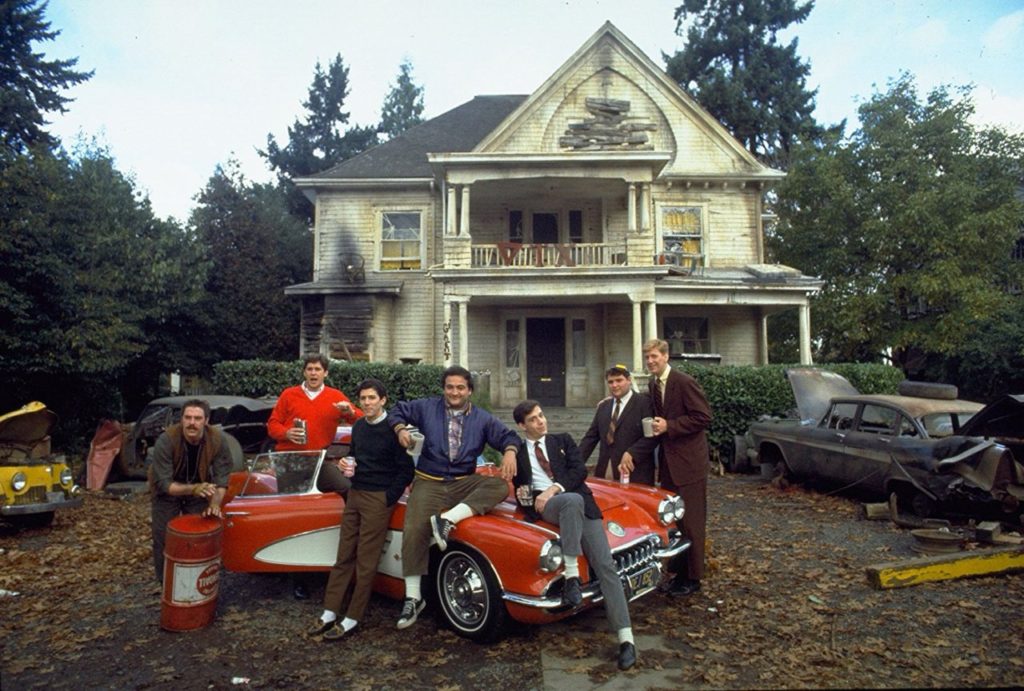 Universal
Delta House just wants to be free to be young in America — free to be free before real life closes that window of opportunity forever. The System, uncomfortable with the messiness of freedom, demands rigid conformity.
We might be losing this high-stakes battle in today's America, but Bluto (the late-great John Belushi) and the boys remain an important reminder that it is still more fun to go down swinging than to submit to The Collective.
See also: Caddyshack, DC Cab, Stripes, Vacation, Porky's, Ghostbusters, Beverly Hills Cop.
Command Decision (1948)
Larger than what, sir? The outcome of the war?
Using a true story, Stanley Kubrick blistered a depraved and corrupt French WWI officer class in 1957's Paths of Glory (#144). Director Sam Wood's Command Decision explores America's WWII officer class and comes to a completely different conclusion.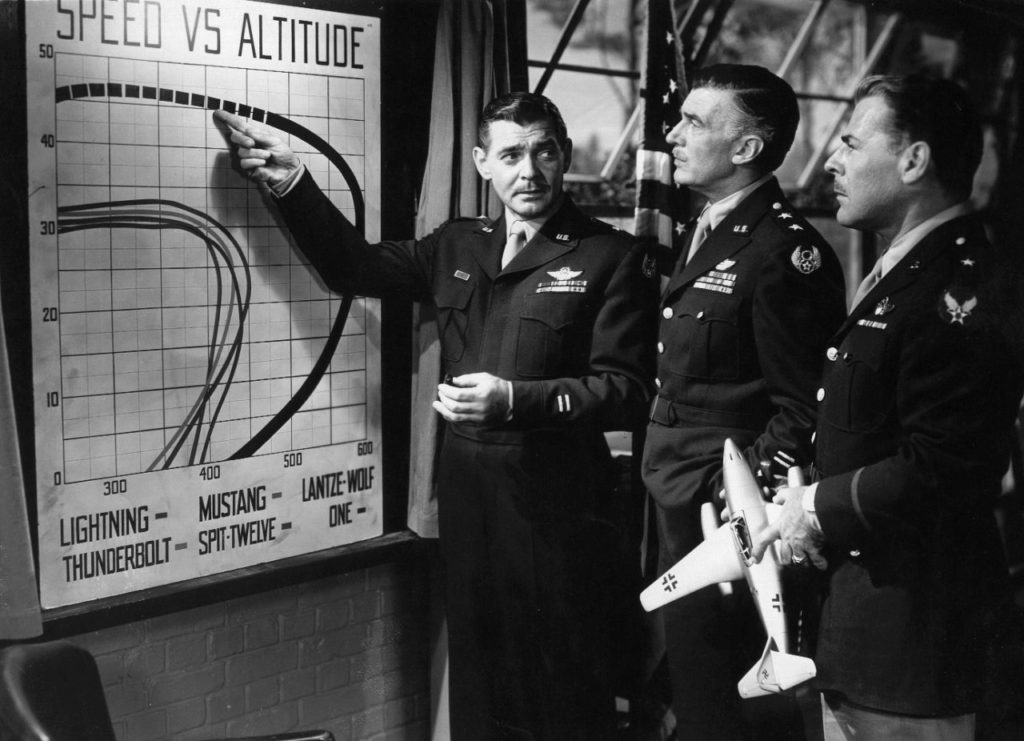 MGM
In a world more interested in the instant superiority that comes with pointing an accusing finger, Command Decision dares to look at the Big Picture, dares to explain the seeming inhumane side of war where men are ordered to die for what looks like futile reasons, or worse, vainglorious officers.
Van Johnson is the one doing the pointing until he has his eyes opened by Brigadier General Dennis (a superb Clark Gable), an uncommonly decent man dealing daily with impossible choices and ultimately willing to be cast as the villain if it means doing the moral thing.
Five Easy Pieces (1970)
Living here in this rest home/asylum – that's what you want?
In the best performance of his storied career, Jack Nicholson plays an emotionally-troubled son of a bitch willing to use only one of his many skills: the one where he walks in the opposite direction of what others expect from him. Raised as a classically-trained pianist in a wealthy family, Robert now works as a roughneck in the oil fields, chugs beer in bowling alleys on Friday nights, and barely tolerates his ditzy waitress girlfriend (a never better Karen Black).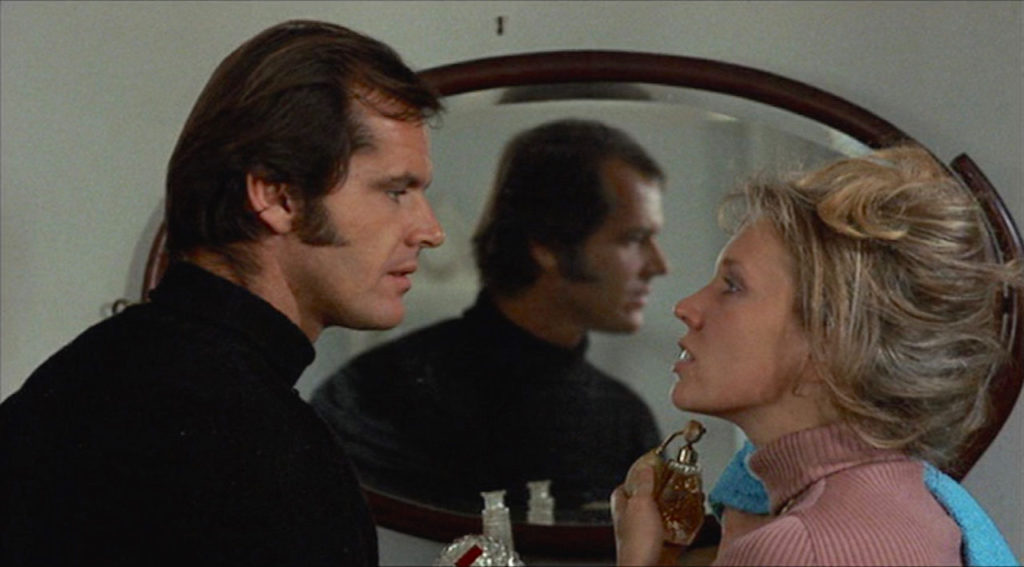 Columbia
A family tragedy sends Robert home to confront his past, where he meets Catherine, the kind of woman who might settle an unsettled man. With a script this intelligent, though, things are seldom this simple.
Five Easy Pieces is the 70's character study to beat all, and the one with the justifiably famous scene where Nicholson tells a waitress to put the chicken between her knees.
[contfnewc]
Nicholson's Robert refuses to make peace with a world filled with so many goddamned rules you can't even get an order of wheat toast…
Maybe it is the rest of us who are doing it wrong.
See also: The Last Detail, Easy Rider, Chinatown, The Pledge.
Citizen Kane (1941)
It's the greatest curse that's ever been inflicted on the human race: memory.
With nine Academy Award nominations — including picture, director (Orson Welles), actor (Welles again), and an actual win for the screenplay — the notion that after daring to take on media-mogul William Randolph Hearst, Citizen Kane was somehow radioactive in Hollywood, is a bit overstated. What is not overstated is the magnificence of Welles's film debut or his genius as an actor and director.
One of my favorite half-minutes in all of moviedom:
[contfnewc]
The Bridge on the River Kwai (1957)
Unlike Doctor Zhivago and Lawrence of Arabia, David Lean's Bridge on the River Kwai is an American film and therefore allowed on this list.
Which makes me very happy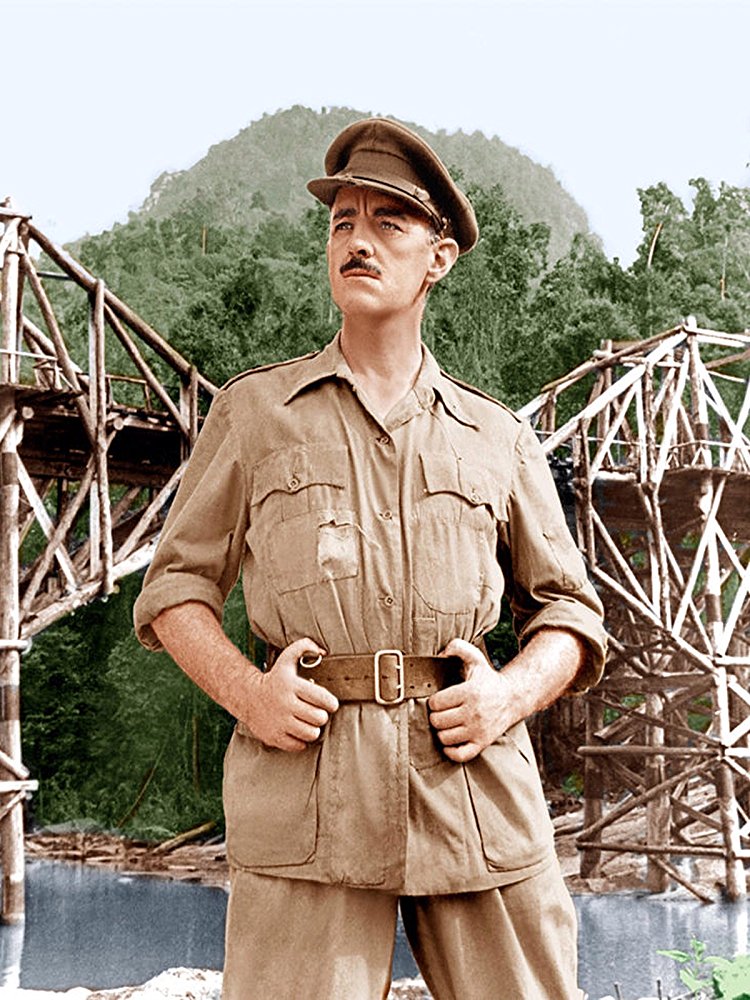 Columbia
Big themes (pride, obsession, duty, selflessness) set against the kind of non-CGI'd epic we will never see the likes of again. William Holden is at his masculine, cynical high-water mark as an embittered and selfish American POW. Yet it is Alec Guinness who steals the show (and won the Oscar) as he disappears completely into the role of a British officer whose heroic professionalism and pride improbably end up being his undoing.
See also: Guns of Navarone, Where Eagles Dare, No Man Is an Island, The Man Who Never Was, The Longest Day, Das Boot, Sands of Iwo Jima, Run Silent, Run Deep.
Battleground (1949)
What's a bulge?
Trapped in the city of Bastogne during the Battle of the Bulge, members of the 101st Airborne Division endure cold, snow, dwindling supplies, and lots and lots of fog.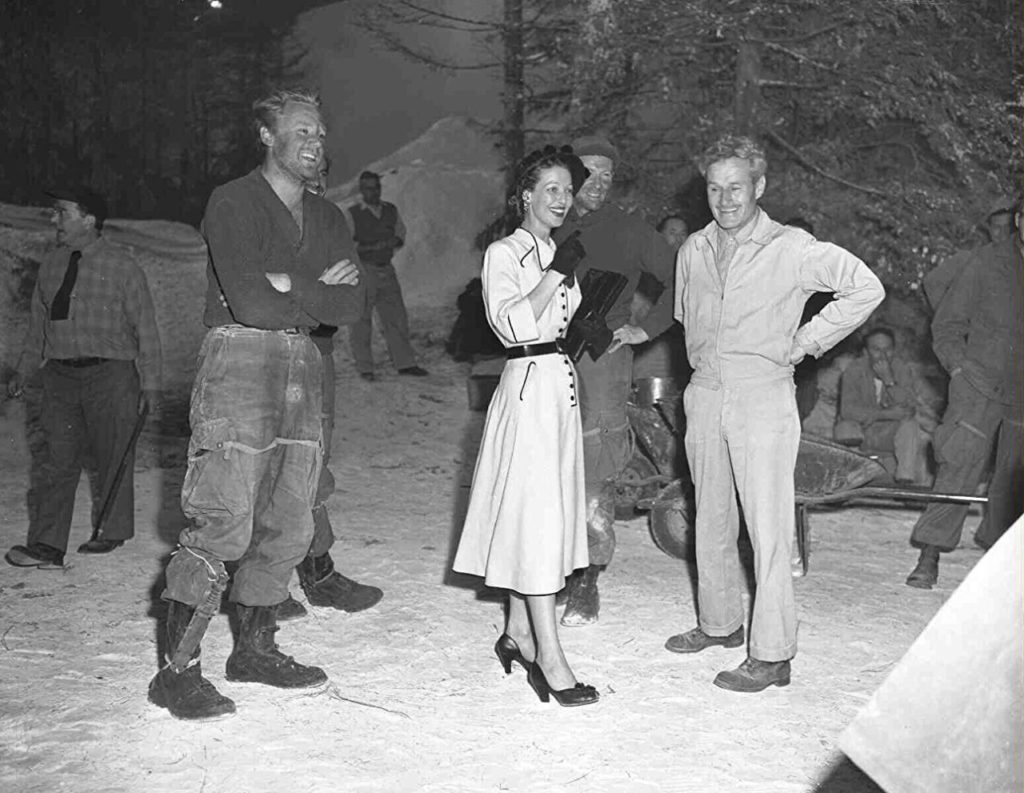 MGM
One of the least MGM-looking MGM films of this era is brought to poignant life by legendary director William Wellman and a splendid ensemble cast that includes James Whitmore, Van Johnson, Ricardo Montalban, and a very young Richard Jaeckel. Wellman focuses on character over action, camaraderie over stereotype, small character moments over plot turns, and mood over cliché. Both the evocative cinematography and the screenplay won well-deserved Oscars.
There is no other war movie like Battleground, and if you don't choke up in those final few minutes, you are probably a cyborg.
See also: Band of Brothers, To Hell and Back, Von Ryan's Express, The Dam Busters, Bataan, Fury (2014), Hell Is for Heroes, Pork Chop Hill.
Godfather Trilogy (1972 – 1990)
Every time I put my line in the water I said a Hail Mary, and every time I said a Hail Mary I caught a fish.
No one wants to acknowledge that director Francis Ford Coppola's Godfather trilogy is in fact a trilogy. Well, it is, and a superb one from start to, yes, finish.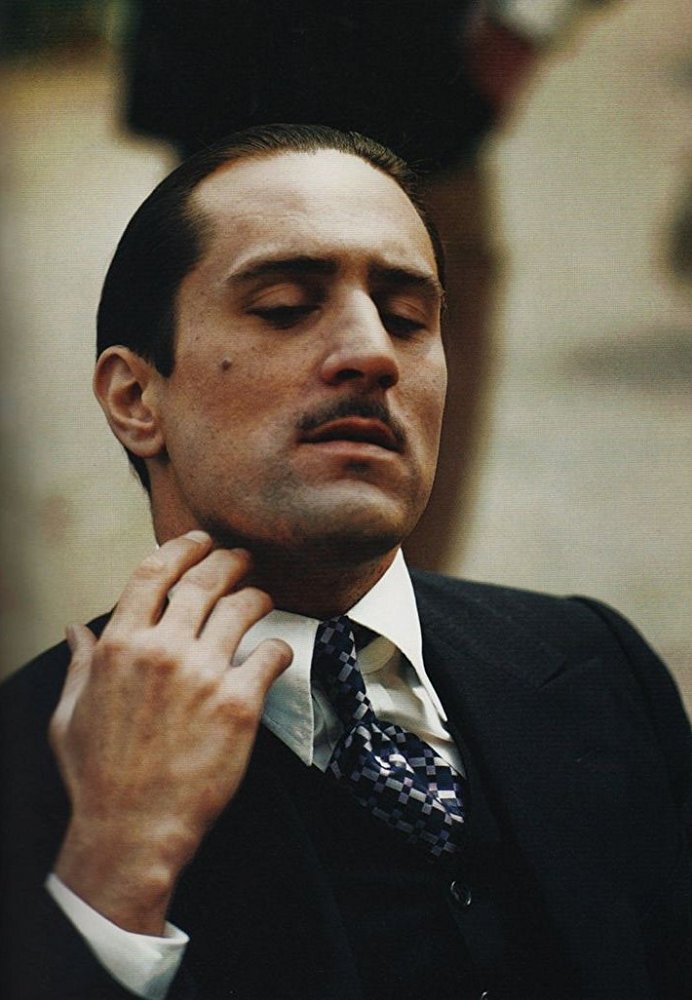 Paramount
This is a 9 hour saga — a character study, really — of Michael Corleone (Al Pacino), a man who comes home from World War II a young, idealistic war hero and dies old and alone after selling his soul and losing everything he loves for what ends up to be … nothing.
JFK (1991)
Back, and to the left… back, and to the left… back, and to the left.
Director Oliver Stone tosses away science, logic, history, and truth, and instead grabs hold of every crazed, whacked-out John F. Kennedy assassination conspiracy theory he can get his hands on. The result is a delirious, audacious, and brilliant lie told by one of Hollywood's greatest directors at the very height of his powers.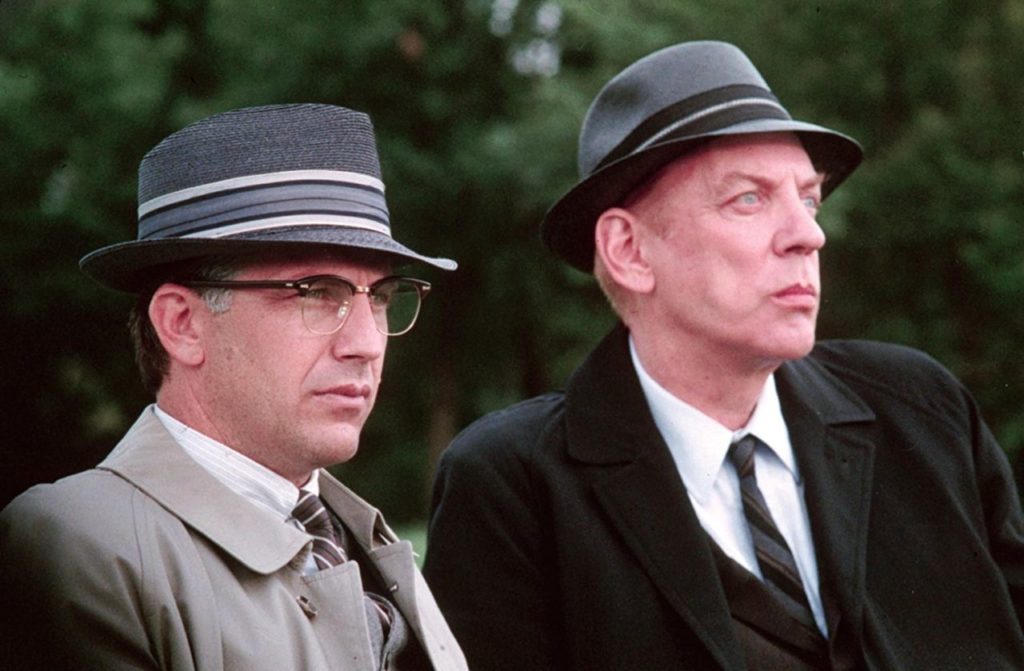 Warner Bros.
Lost in the furious (and legitimate) political and cultural debates over JFK, is just how effectively Stone recreates the look and feel of 1960's New Orleans. JFK is so good, so brilliant, so crazily watchable that even an endless parade of big stars in small roles doesn't distract. A superb Kevin Costner plays the obsessed and ultimately disgraced Jim Garrison, and his meeting with Donald Sutherland's Mr. X is pure cinema magic.
JFK might be abstract art, but it is still art.
Also see: Salvador, Nixon, The Doors, Platoon, The Doors, Natural Born Killers, U-Turn.
How Green Was My Valley (1941)
It is with me now, so many years later. And it makes me think of so much that is good, that is gone.
Told with the voice of an adult looking back through the eyes of his childhood, director John Ford's Oscar-winner (picture, screenplay, director, and 4 others) is an achingly tender and lyrical look at how seemingly small things can have seismic effects on a modest, decent, tight-knit family.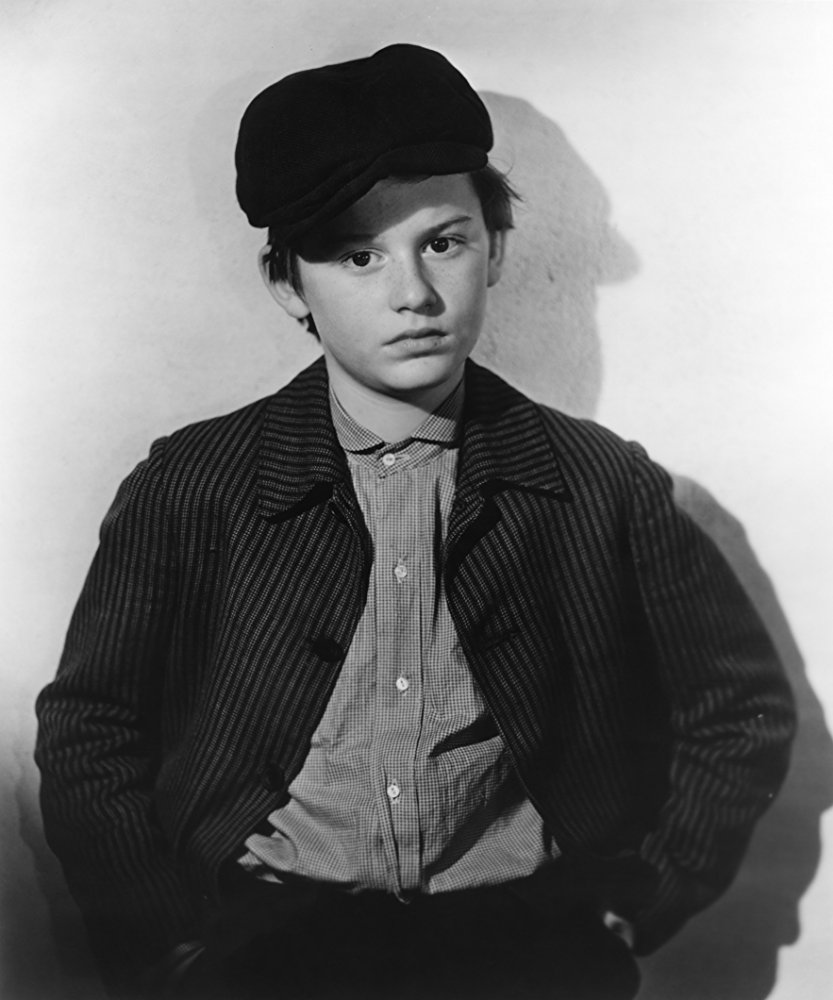 20th Century-Fox
A gorgeous, unforgettable coming-of-age story in the hands of America's greatest director.
How Green Was My Valley beat Citizen Kane for Best Picture of 1941, and deservedly so.
The Song of Bernadette (1943)
Your Reverence, I DID see her.
In her first notable screen role, Jennifer Jones won the Oscar for her astonishing performance as the unlikely child who would become St. Bernadette. Born into the kind of poverty America erased decades ago, Bernadette meets the Holy Mother in, of all places, a festering garbage dump. What happens next epitomizes the idea that once you become a Christian, your troubles have only begun; for what follows for this innocent young girl is only scorn and humiliation.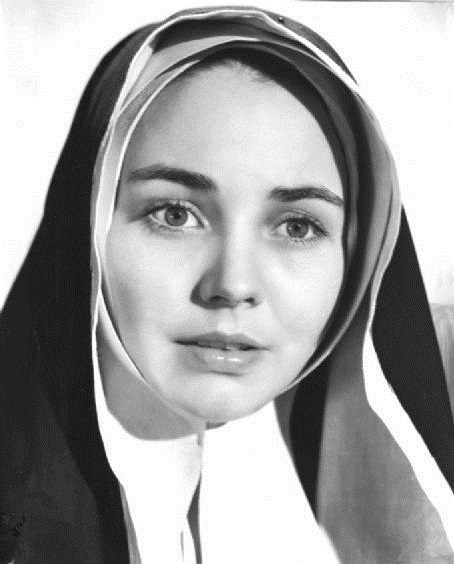 20th Century-Fox
Backed by Henry King's superb direction and standout performances by Charles Bickford and Gladys Cooper, without ever resorting to cloying mawkishness, Jones gives enormous depth to a total innocent, a Godly young girl with her eyes only on the prize of eternal life.
The Wanderers (1979)
Don't fuck with the Wongs.
It is 1963 in the Bronx, and Richie (an excellent Ken Wahl) leads his street gang, the Wanderers, in a never-ending rumble against the very idea of ever growing up. Oh, and there are also a number of rival gangs to deal with, including the Baldies, the Del-Bombers, and the terrifying Ducky Boys.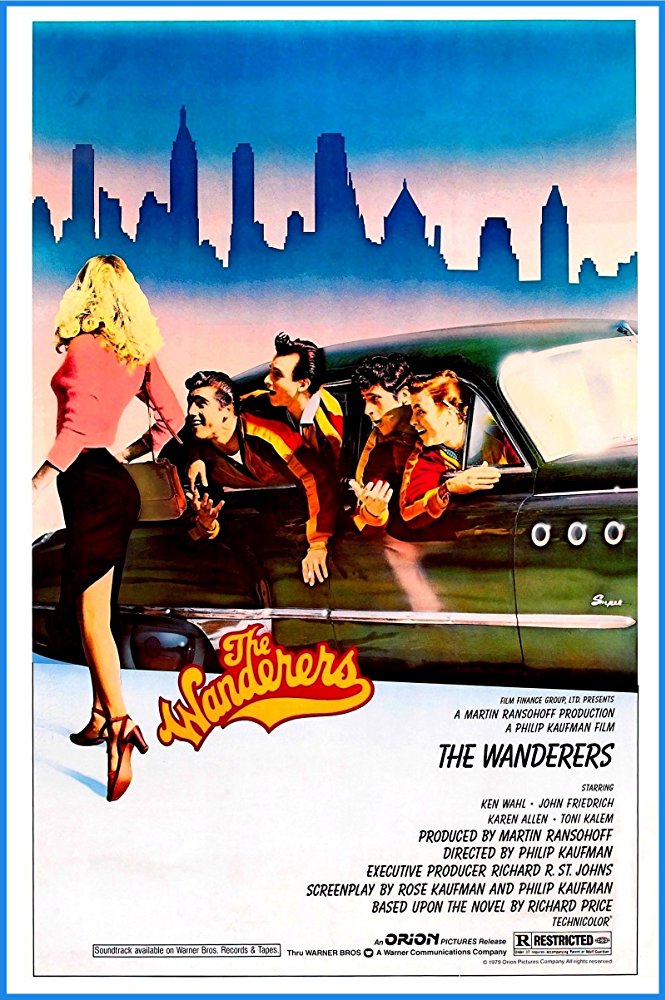 Orion Pictures
Colorful, hilarious, exciting, and with close to a dozen superb songs from its era, director Philip Kaufman brings his gift for pacing and offbeat sensibility (see: The Right Stuff) to a genre film, which in turn makes The Wanderers one of the most unique and true movies too many people have never seen.
In Kaufman's skilled and manipulative hands, the story is really only about carefully leading us to one thing — a single moment, a scene near the movie's end where Wahl catches his first glimpse of the coming counterculture; of that moment we all face but never see coming — the extermination of our wonder years, of "our time," our sense of immortality, as the next generation takes over. This is one of those movie moments that makes you feel so much you might just burst.
Ulee's Gold (1997)
The Mighty Peter Fonda gives the performance of his career (and one of the best of the last 25 years) as Ulee, a decent but wounded and angry man trying to hold on to his traditional beekeeper ways, while at the same time keeping away a harsh world that seems determined to chew up his granddaughters in the same way it did everyone else he loved.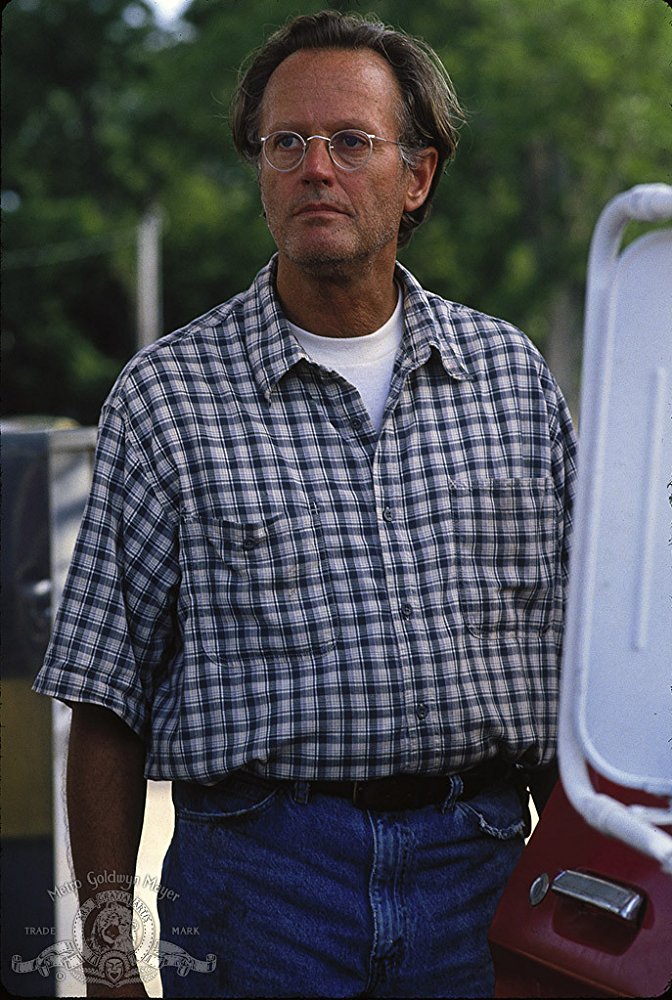 MGM
Fonda wordlessly gives his character a roiling fury beneath a stoic exterior, and although there is a harrowing criminal subplot, writer/director Victor Nunez is not interested in making a revenge film. Ulee's Gold is only ever about an imperfect man being shaken out of his quiet rage by an outside threat, and doing what is necessary to save an already shattered family from completely coming apart.
Young Mr. Lincoln (1939)
I know what's right and what's wrong. And I know what you're asking is wrong.
Director John Ford's most original film takes a mostly fictional look at Abraham Lincoln (a perfectly cast Henry Fonda) in his formative years before he become president. Ford revered Lincoln and the idea of American myth, and uses all of his otherworldly powers to bring both together in a hypnotic way that only John Ford could.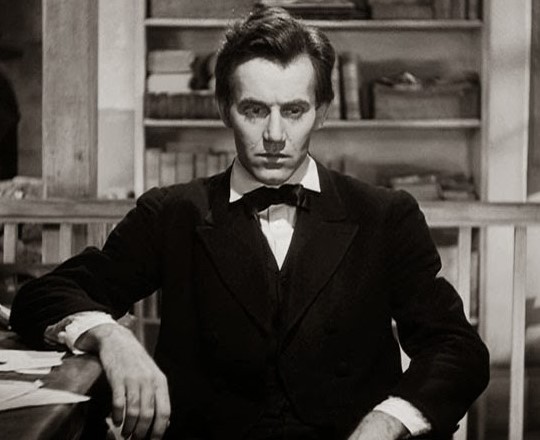 20th Century-Fox
There is no real narrative here. No discernible plot. Just moments. Just poetry. Ford's critics can complain that Young Mr. Lincoln is a lie — simple American propaganda. The truth though is that Ford was always more complicated and interesting than the intellectually arrogant gave him credit for. He greatly admired director F. W. Murnau, and Young Mr. Lincoln is as much a tribute to German expressionism as it is the Great Emancipator.
Mildred Pierce (1945)
Veda's convinced me that alligators have the right idea. They eat their young.
Joan Crawford's film career began in 1925 when she was just 21 years-old. Over the ensuing decades, she would survive the move to sound, survive being labeled box office poison, and then, just a few months shy of turning 40, the humiliation of being fired from her longtime home at MGM.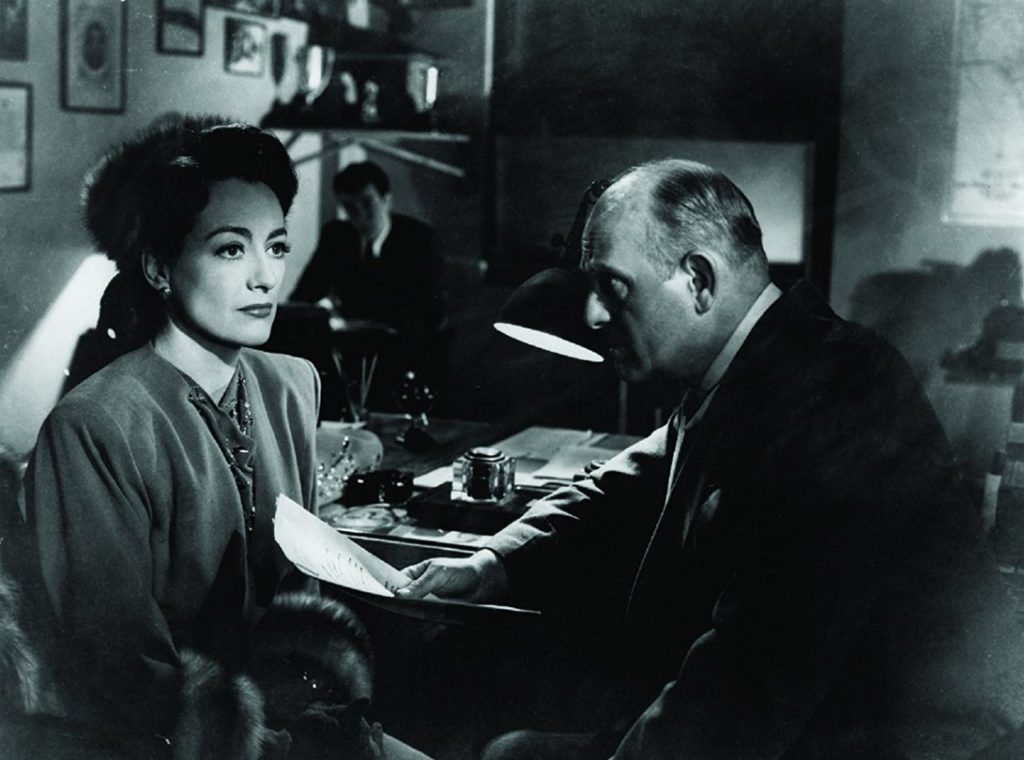 Warner Bros.
Her first post-MGM starring role for Warner Bros. was an adaptation of James M. Cain's potboiler Mildred Pierce. Like everything else in her career, Crawford would have to fight for the role that would finally win her a long overdue Best Actress Oscar, and put her back on top at the box office.
Forget the Mommie Dearest wire hanger stuff (which many biographers say is BS). Crawford was pure movie star, and an astonishing beauty with talent to match. If anyone's career deserves an objective reappraisal, it is Ms. Crawford, and you can start with Mildred Pierce, a spellbinding melodrama that only looks more impressive after HBO tried (and failed) to improve on it in 2011.
See also: Whatever Happened to Baby Jane?, Autumn Leaves, Johnny Guitar, Daisy Kenyon, Humoresque.
The Longest Yard (1974)
The most important thing to remember is: to protect your quarterback.
For a short, glorious time between the end of the Production Code in the late sixties, the rise of the blockbuster in the late seventies, and the disease of political correctness in the late eighties, Hollywood was truly free. This was the era of Richard Pryor, Lenny Bruce, George Carlin, Norman Lear, and Mel Brooks. Humor was gritty, dark, true, and hilarious.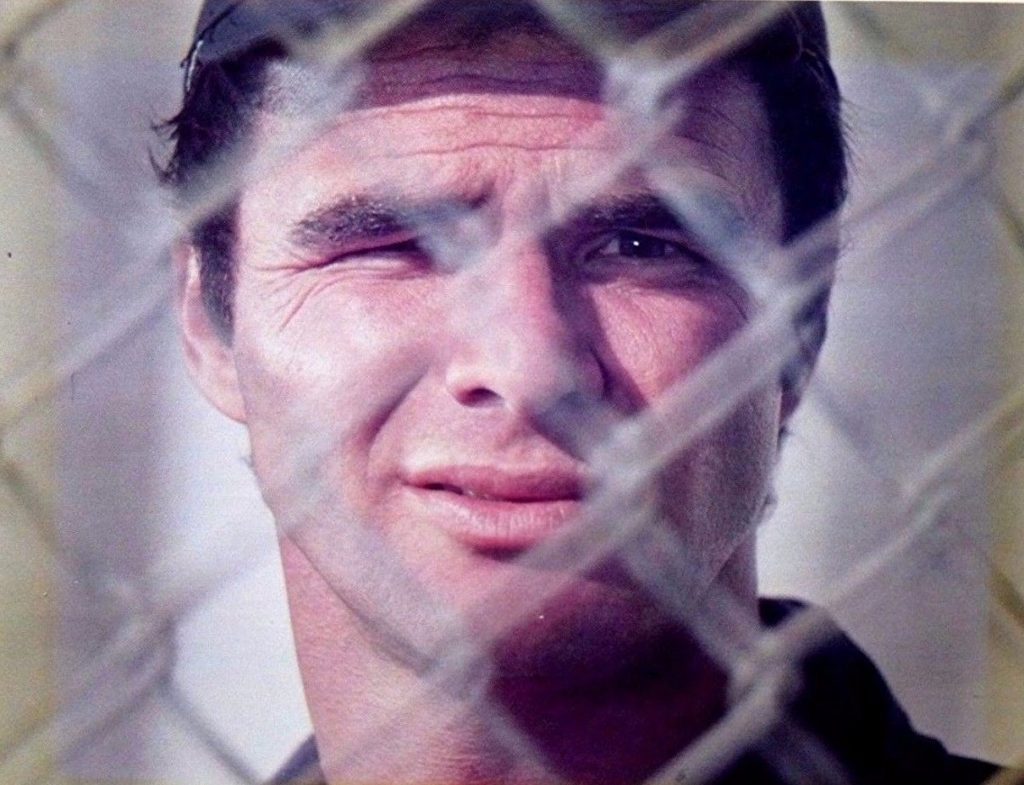 Paramount
Not only is director Robert Aldrich's The Longest Yard one of the most entertaining films ever made (it earned back almost 15 times its budget), the humor and anti-establishment themes are uncompromising. Burt Reynolds absolutely bursts with starpower as a fallen, narcissistic football star thrown into a maximum security prison (for good reason).
The best part of "Mean Machine" is the "mean."
Hollywood used to be great.
See also: Slap Shot, The Bad News Bears (1976), North Dallas Forty, Semi-Tough, Greased Lightning.
Enter the Dragon (1973)
Boards don't hit back.
With only four completed films, three of them produced in Hong Kong, Bruce Lee's manic determination to become a star finally came true with Enter the Dragon.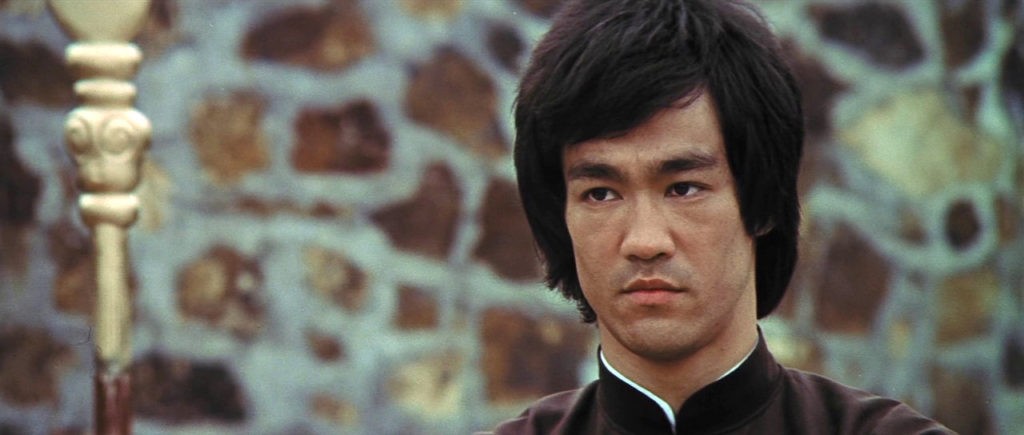 Warner Bros.
Sadly, he didn't live to see it. Lee's only American film was released six days after Lee's mysterious and premature death at age 32. Before he left us, though, Lee threw everything he had into the movie that would make him a legend — his charisma, supernatural physical abilities, and a second-to-none talent with fight choreography.
[contfnewc]
No hidden cables, no stunt doubles, nothing cheated in the editing room, no green screen. Bruce Lee was the real deal, and 45 years later, Enter the Dragon is still the greatest martial arts film ever made.
See also: Fist of Legend, Fist of Fury.
Shampoo (1975)
You never stop moving! You never go anywhere!
Set during the 1968 presidential election, Warren Beatty plays a lothario hairdresser imbibing in the sexual revolution like few others. It helps that he looks like Warren Beatty and has access to plenty of women though his job as a Beverly Hills hairdresser.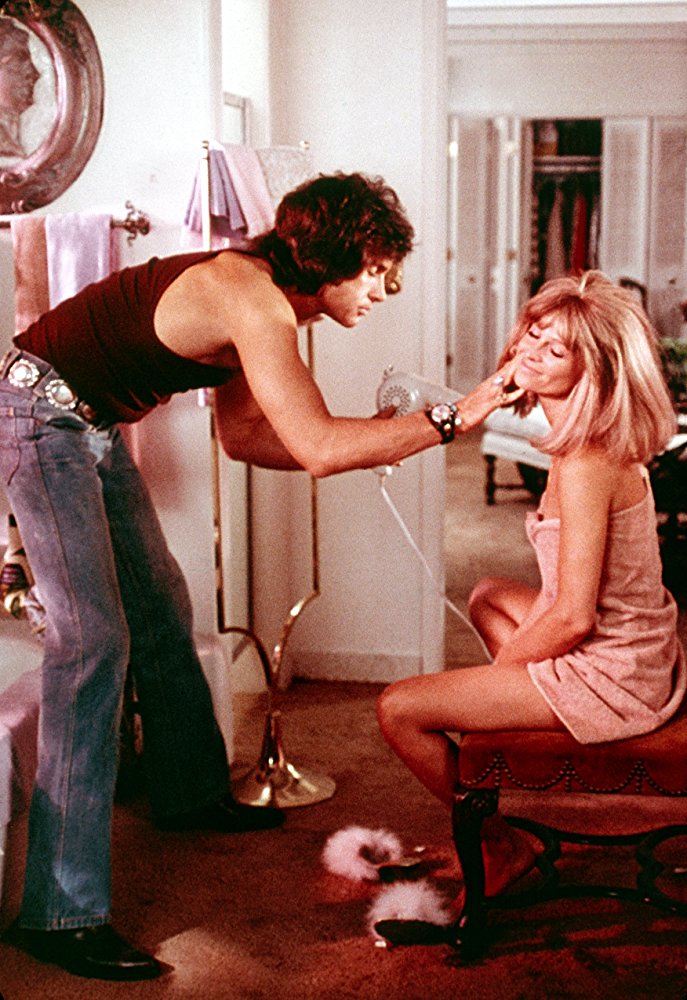 Columbia
Shampoo is no tribute to the sexual revolution — in fact, it is quite the opposite. What we have here is a damning indictment of the cultural malaise of the era, and a very real look at the devastating consequence of free love among the "me" generation. The script (co-written by Beatty and Robert Towne) earns its R-rating. It is also hilarious, filled with very real characters, and ultimately moral.
Shampoo is a stern (and ultimately bittersweet) lecture wrapped in the velvet of a sex farce.
[contf] [contfnew]
[contfnewc] [contfnewc]
The post Countdown: The 165 Greatest American Movies Ever Made (116-140) appeared first on News Wire Now.