Movies
Countdown: The 165 Greatest American Movies Ever Made (165 – 141)
Lists are subjective and almost always widely criticized, argued, and debated — which is the whole point. This is especially true for movie lists. Nevertheless, the top 100 movie list released by the BBC back in 2015 is one of the most derided in recent memory. The BBC polled 62 international film critics and asked them to choose the 100 greatest American films of all time. About half the list is little different from the one compiled and updated by the American Film Institute every decade. The other half is full of surprises.
There is no right or wrong answer to listing your favorite films. It is all subjective. Regardless, it is still a shock to see 62 film critics choose a bunch of films everyone has written off as, at best, marginal: Spike Lee's forgettable 25th Hour (2002) at #94; Michael Cimino's infamous 1980 debacle Heaven's Gate at #98; Hitchcock's swing-and-a-miss Marnie at #47, etc. You can see the full list here.
The BBC's surprising omissions, however, are too many to list.
Rather than argue with the BBC, I decided to come up with a list of the greatest American films ever made. It was impossible, though, for me to corral only 100. My list ended up being 165 titles long, and even that required a painful pruning process that left out nearly 200 titles that deserve better.
Once all 165 choices have been revealed, I will go ahead and release the full accounting of the 300-plus titles originally considered. The crazy thing about these lists is that if I were to go through this process again, there would be countless changes.
So what was my criteria?
Well, it certainly was not worrying about what others would think, not was it based on any other lists.
It was just my gut. If I could only save 165 films from extinction, these would be the ones.
This is a seven-part series. Each part will be released daily.
*****
Halloween (1978)
Death has come to your little town, Sheriff.
Even after you've seen director John Carpenter's low-budget horror masterpiece so many times that the Boogeyman stops scaring you, countless pleasures remain.
Columbia
Nearly four decades, hundreds of imitators, and a full-fledged remake later (and another one coming), Carpenter's craftsmanship trumps all.
Halloween is so expertly crafted the scares are the least of it.
By the time the eighties came to an end, Carpenter had secured for himself a place as America's greatest genre director, possibly of all time.
See also: Assault on Precinct 13, The Fog, They Live, The Thing, Big Trouble in Little China.
To Kill a Mockingbird (1962)
Miss Jean Louise, stand up. Your father's passing.
Screenwriter Horton Foote took one of the most beautifully written novels of the 20th century and delivered one of the most beautifully-crafted screenplays of all time (and won the Oscar for it, along with star Gregory Peck and the art direction).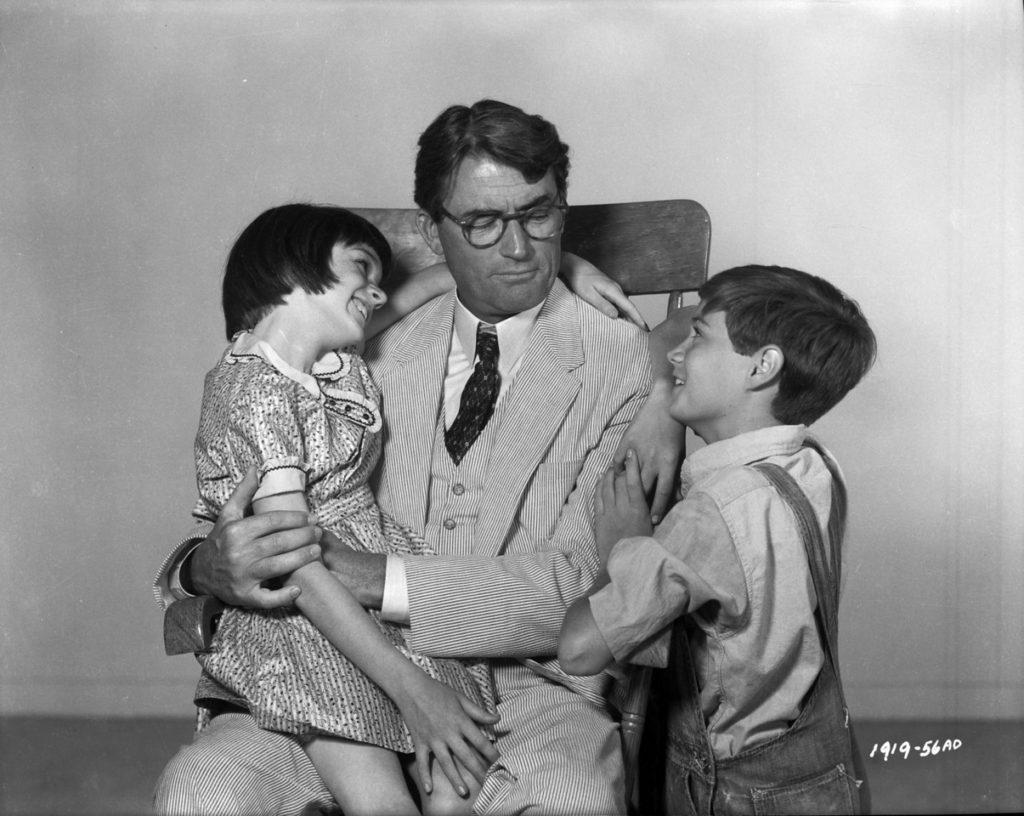 Universal
The potent performances, the quietly shattering moral authority, the perfect capture of a drowsy southern summer, all conspire to tell the most consequential of American stories without ever losing the lyrical wonder and innocence of childhood before Satan came along and created the helicopter parent.
Swing Time (1936)
You know, snow tastes just as bad as water.
Astaire and Rogers made 10 classic musicals together. Only one includes "The Way You Look Tonight," and this…
[contfnewc]
Fred Astaire. Ginger Rogers. Director George Stevens. Choreographer Hermes Pan. Songwriter Jerome Kern… Swing Time is what you would have if Michelangelo, Da Vinci, Van Gogh, Rembrandt, and Monet, all existed at the same time and managed to successfully collaborate.
See also: Top Hat, Swing Time, Flying Down to Rio.
A Christmas Story (1983)
You used up all the glue on purpose!
The only recognizable star was aging television actor Darren McGavin. The top titles on the resume' of director Bob Clark included the (superb) horror film Black Christmas (1974) and the raunchy (and very funny) teen comedy Porky's (1982). Is it any wonder A Christmas Story died unnoticed at the box office?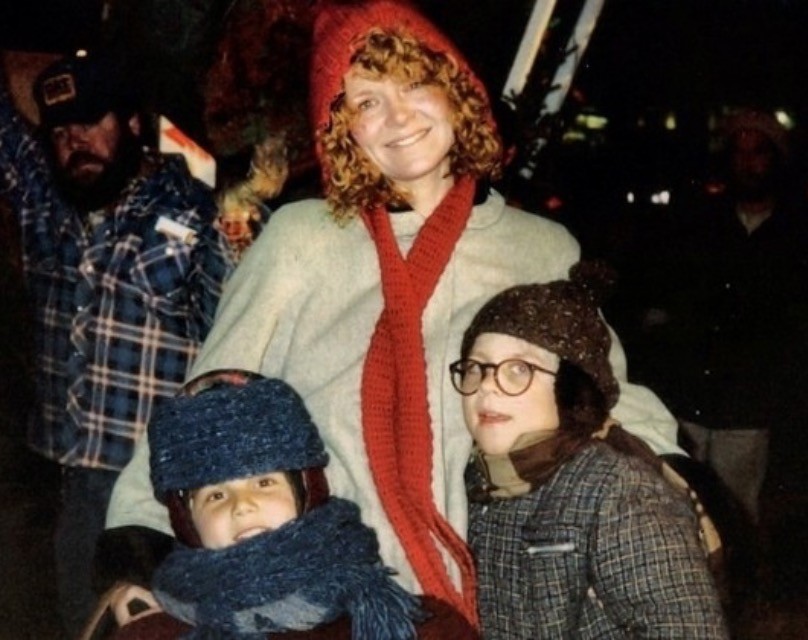 MGM
Nevertheless, the addition of Melinda Dillon and Peter Billingsley, mixed with Jean Shepherd's delightful narration (the script was based on his own memoir), created an alchemy that ensured this charming and brilliant sleeper would eventually earn a deserved audience, a second look from critics, and a rightful place alongside It's a Wonderful Life and Miracle On 34th Street.
Serpico (1973)
Frank, let's face it, who can trust a cop that won't take money?
The incorruptible man against a hopelessly corrupted system.
Grungy, despairing 1970s New York City is captured in all its seamy detail by director Sidney Lumet, who directed his star Al Pacino to one of the greatest performances of the decade. What makes this true story so compelling is not the question of whether or not NYPD officer Frank Serpico will remain honest. We know he will. The question is whether or not they will break him.
Paramount Pictures
Wrapped in a grubby big city corruption tale, Lumet and Pacino made a graceful, moving film about the perseverance of the human spirit and the terrible cost that oftentimes comes with being your own man in a profession that demands allegiance to the way things are done. The real Frank Serpico's defiance mattered. The corruption investigations that followed mattered. Imagine if we had just one Frank Serpico in our present-day mainstream media.
Otis, plug it in.
After 80 minutes of making us believe Henry (a perfectly cast Michael Rooker in his film debut) can be redeemed, after 80 minutes of manipulating us into empathizing with a monster, in its final scene, director John McNaughton's psychological horror classic reveals itself as something rare…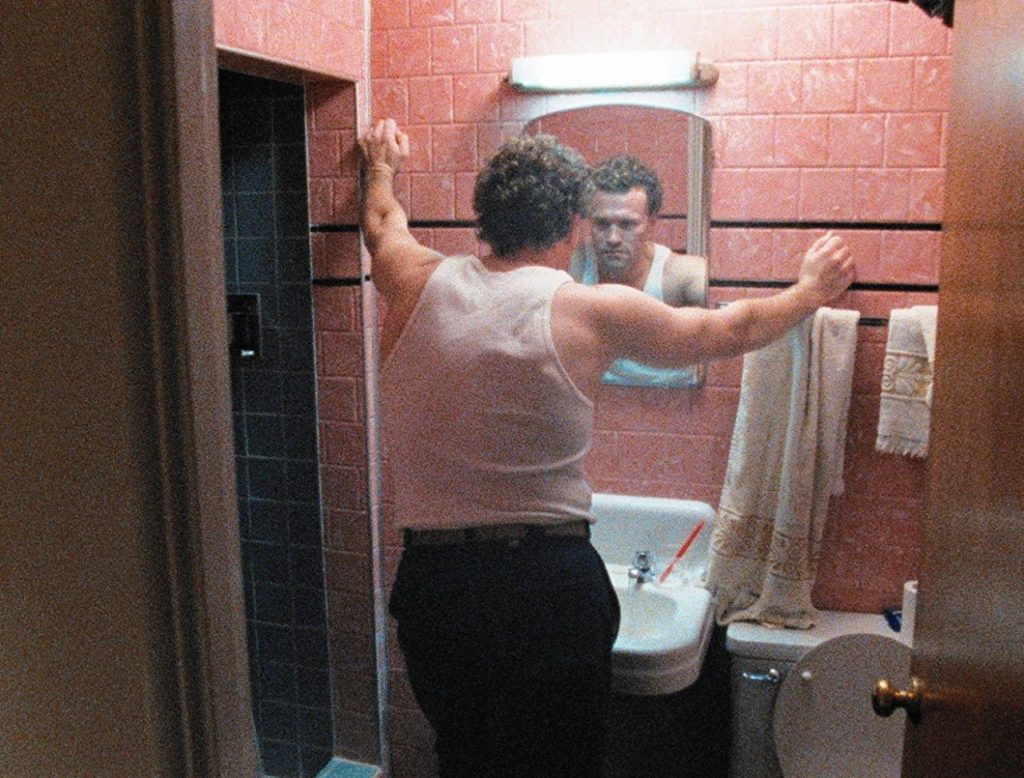 Maljack Productions
…a pure horror film unafraid to pull the rug out from the audience, and then send us home in despair.
See also: Texas Chainsaw Massacre (1974), Last House on the Left (1972), The Hills Have Eyes (1977).
48 Hrs. (1982)
This ain't no goddamn way to start a partnership.
The crowd-pleasing genre-masterpiece that launched countless imitators is meaner, edgier, and braver than you remember. On the hunt for two cop killers, Nick Nolte springs their former partner, convict Eddie Murphy, for 48 hours. The friendship that develops is borne of unforgettable violence, racism, and James Horner's iconic score.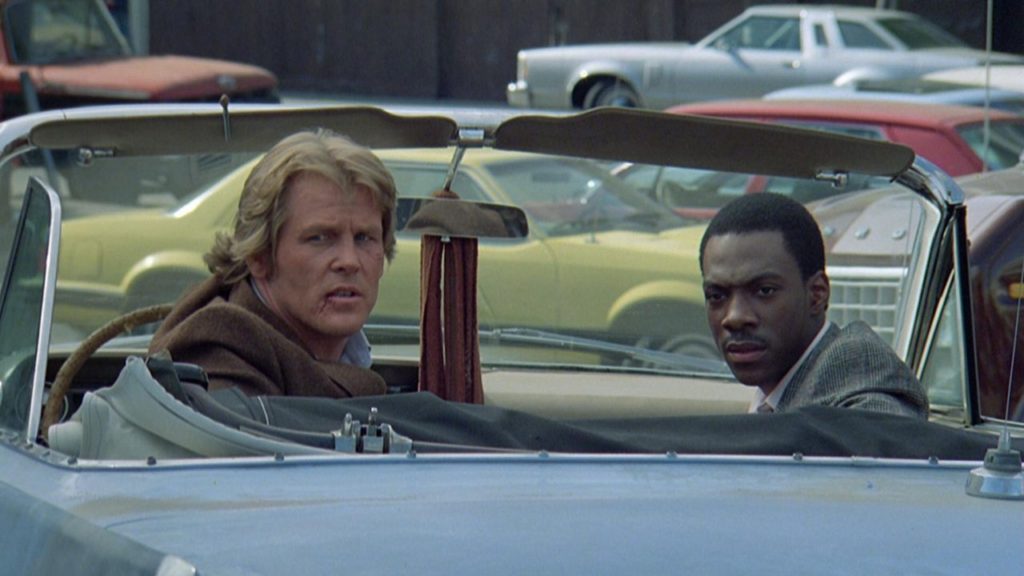 Paramount
48 Hrs made the 20 year-old Murphy an instant superstar, and captured forever his glorious streetwise swagger and anger before the excess of Hollywood turned it to Doctor Dolittlism.
This box office smash also marked the end of the seventies, the end of a genuine grit, fury, and mean streak in a movie aimed at the masses. Yes, the "buddy cop" genre still lives — Netflix's Bright was released only three days ago — but from Lethal Weapon on, the central relationships have always been played for easily-consumed tension and laughs. 48 Hrs was something very special when it was released, 35 years later it is nothing less than a treasure.
See also: The Stone Killer, Dirty Harry, The Laughing Policeman, Training Day, Across 110th Street.
Glory (1989)
I still don't want to carry your flag.
An uncompromising look at America's original sin of slavery and an equally uncompromising look at why, despite that abomination, America will always be an idea worth dying for.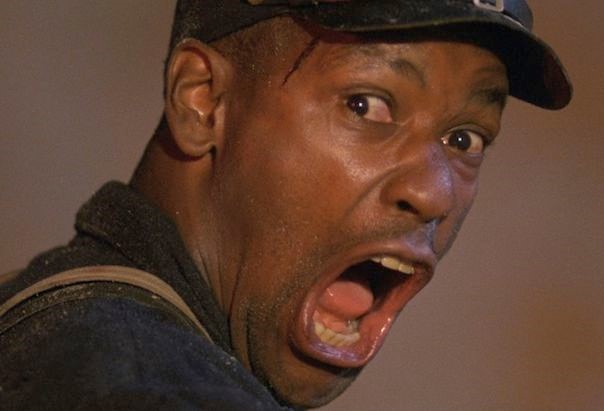 TriStar
James Horner delivers another unforgettable score, which is topped only by Denzel Washington's arrival (and first Oscar win) as the whole Hollywood package: all actor and pure movie star.
Jaws (1975)
Here's to swimmin' with bow-legged women.
The disastrous over-budget realization of a pulpy book about a giant killer shark resulted in the movie that changed everything forever. The summer blockbuster was born, as was the career of director Steven Spielberg.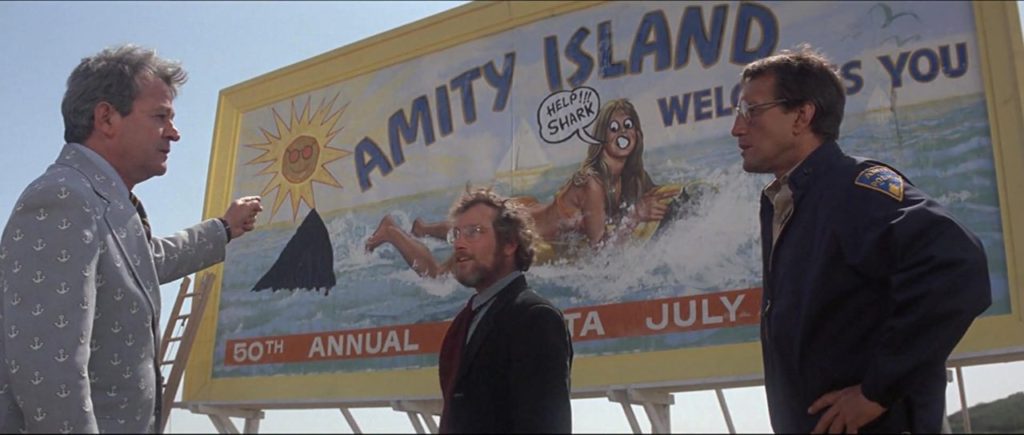 Universal
Thanks to a mechanical shark that kept breaking down and three fantastic actors handed superbly-crafted roles, everyone forgets that Jaws is a monster movie.
Captains Courageous (1937)
Go away with your foolish questions which don't have no brain!
The story doesn't really begin until a 200 pound fishing boat captain (Lionel Barrymore) hauls off and whacks a 60 pound brat (Freddie Bartholomew) dead across the face.
Warner Bros.
In the able hands of unheralded MGM director Clarence Brown, this adaptation of Rudyard Kipling's classic is a beautifully mounted, moving, and unforgettable story about what it means to be a man. As the Portuguese fisherman Manuel, Spencer Tracy would win the first of his two Oscars (in a row) portraying a simple man filled only with nobility of character and Christian faith — which, as we come to learn along with that 60 pound brat, makes him richer than any king.
The Dirty Dozen (1967)
Killin' generals could get to be a habit with me.
The dynamite concept of convicts being trained for a suicide mission behind enemy lines in World War II Germany is brought to perfect life by director Robert Aldrich and stars Lee Marvin, Charles Bronson, Jim Brown, John Cassavettes, Robert Ryan, Ernest Borgnine, Donald Sutherland, George Kennedy, Clint Walker and the rest.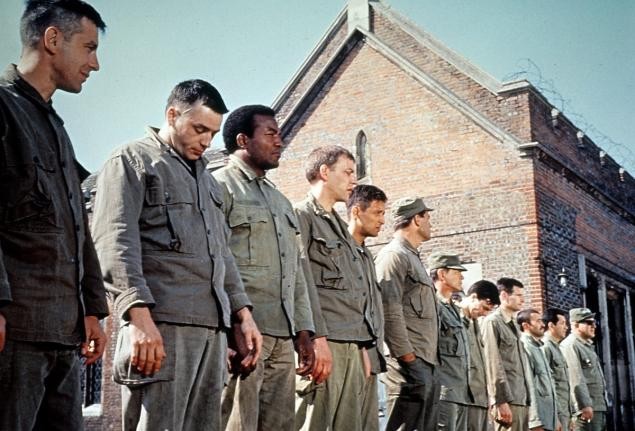 MGM
Always exciting, oftentimes hilarious, and driven mercilessly by a theme that says real heroes kill evil over there and fight The Man here at home.
Destination Tokyo (1943)
I hear Japs are happy to die for their emperor. A lot of them are going to be made very happy.
Released just two years after Pearl Harbor, this tense, exciting WWII flick is all about payback. Cary Grant (superb in a dramatic role) plays the captain of a submarine sent on a (fictional) secret mission necessary to make the Doolittle retaliation raid over Tokyo a success.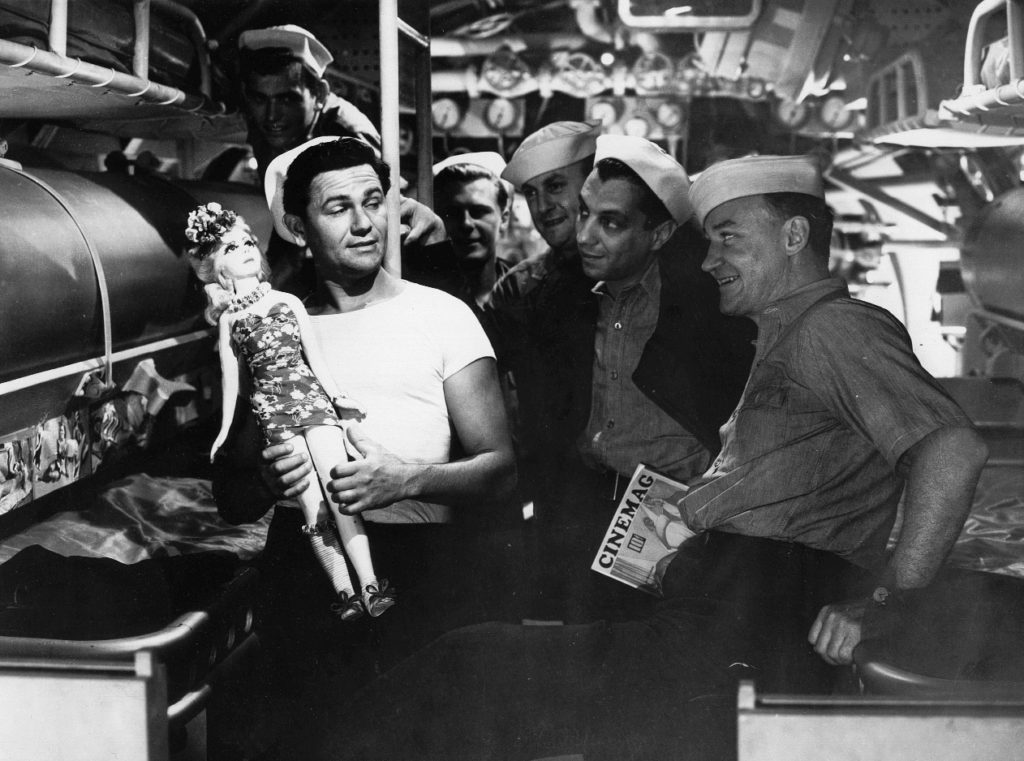 Warner Bros.
In 1943, the outcome of World War II was still very much in doubt. The artistic and commercial success of Destination Tokyo meant that its pro-war formula — especially the ethnically diverse crew personified by The Mighty John Garfield — would become part of Hollywood's WWII boilerplate for years to come.
A movie not only about why we fight, but also about the professionalism and sacrifice of the extraordinary, everyday Americans who do our fighting.
Dodsworth (1936)
Love has got to stop some place short of suicide.
This unheralded, under-appreciated winner for Best Picture, Best Director (William Wyler) and Best Actor (Walter Huston), is still one of the most brutally honest and anguishing depictions of a failed marriage ever captured on film. Huston plays the title character, a self-made tycoon who has not allowed his wealth to interfere with the simple, decent pleasures of life. Unfortunately, his wife (a brilliant Ruth Chatterton) has been spoiled by his success — spoiled to the point where his "quaint" ways embarrass her.
Enter Mary Astor.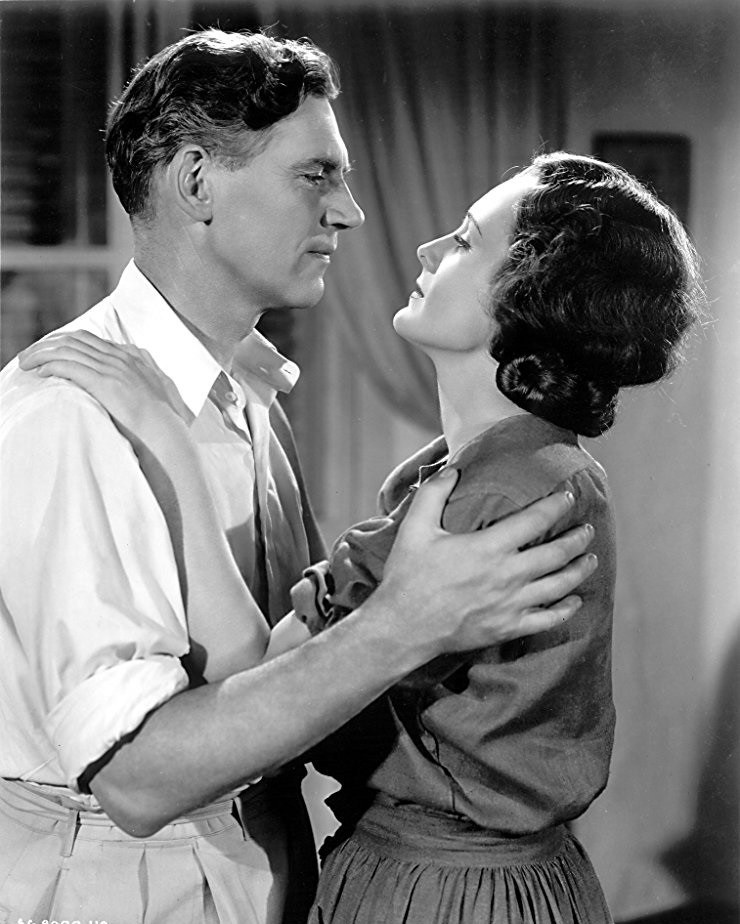 United Artists
Complicated, real, and all building up to an agonizing scene involving a ringing telephone.
Lone Star (1996)
Start digging holes in this county, no telling what'll come up.
A beautiful script (written by director John Sayles) about the tapestry of life in a small Texas town going through a cultural upheaval brought on by a growing Hispanic population. In his best role to date, Chris Cooper is the town sheriff, a man buried under the shadowy legend of his father (Matthew McConaughey). A skull attached to a sheriff's badge uncovers a top-notch mystery, which in turn connects to a number of outstanding subplots.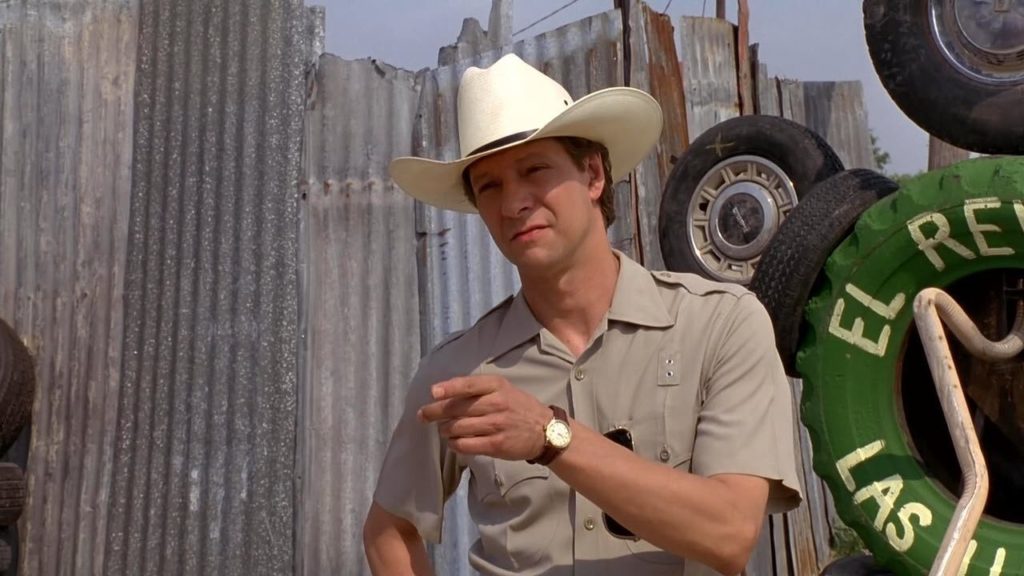 Columbia
Sayles spins at least a dozen plates, not one of them falls. A deeply satisfying film, that is even more relevant today than it was 21 years ago.
See also: Sunshine State.
Rushmore (1998)
O, R they?
Wes Anderson's hilarious and touching look at precocious 15 year-old Max Fischer (Jason Schwartzman in his acting debut) remains one of the most original films ever made. The humor is dry without being distant, the characters from top to bottom are unlike any we have seen before, and beneath it all is a big, sappy, sentimental heart that pays off in a beautiful climax that remains true to everything that came before.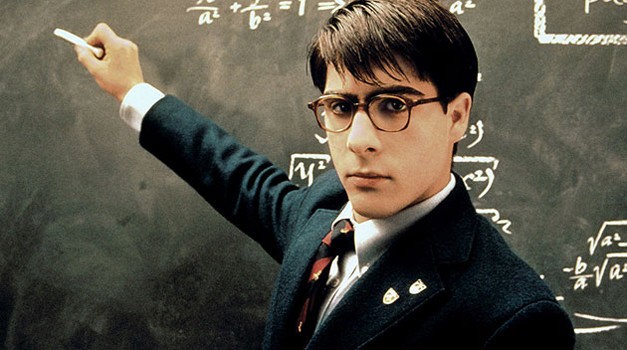 Buena Vista
Rushmore is so unique that not even Anderson has been able to recreate the magic.
City Lights (1931)
Yes, I can see now.
All the pieces of Charlie Chaplin's iconic Tramp character, and the seemingly endless talents of the Tramp's creator, come together in this achingly beautiful and heart-wrenching love story. Every scene shines; your connection to the characters is immediate and forever.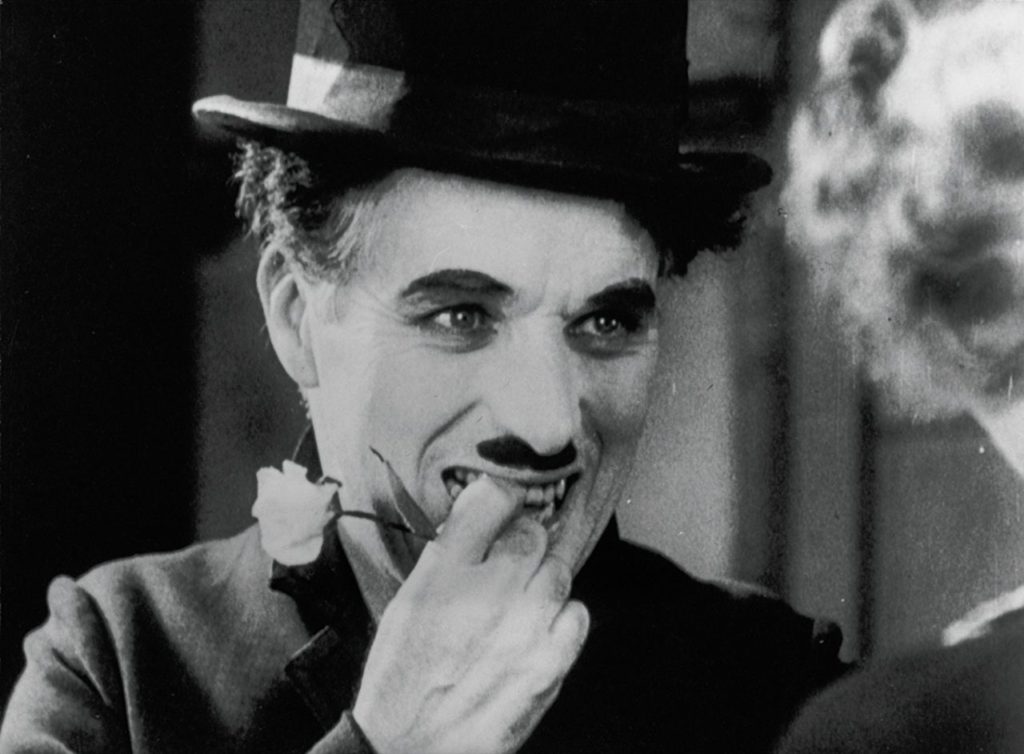 United Artists
One can't even think of the story's final moments without getting dust in both eyes.
See also: Limelight, Modern Times, The Great Dictator, The Kid, Monsieur, Verdoux.
149.The Set-Up (1949)
There's no percentage in smartenin' up a chump.
If you are looking for a cinematic masterpiece told over real-time, forget Fred Zinneman's overrated (except for Gary Cooper's performance) and deeply cynical High Noon. In Robert Wise's noir masterpiece, The Mighty Robert Ryan plays Stoker Thompson, a washed-up 35-going-on-50 boxer who has not been told that he is supposed to take a dive for the mob.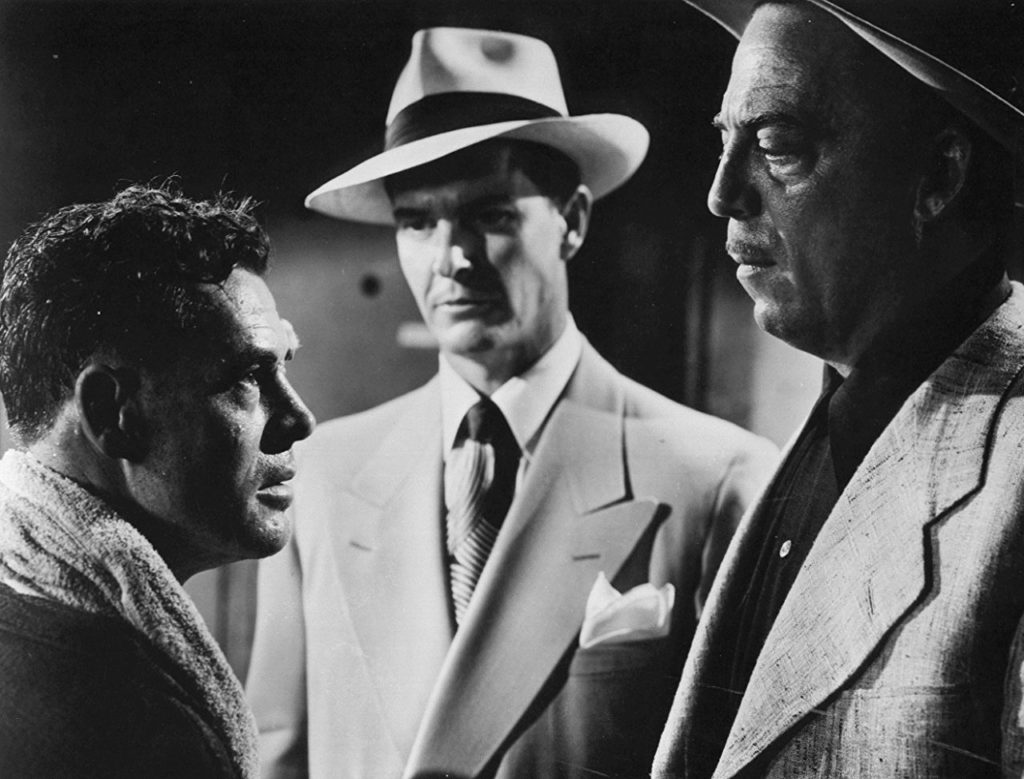 RKO
Over 72 gorgeously-filmed gritty minutes, Stoker will be placed in an impossibly dangerous situation that personifies the saying, "The fight was so bitter because the stakes were so low." An unforgettable tour of a seedy subculture that includes the soul of a man given the impossible choice of easy money or dying with his dignity.
Red River (1948)
Take 'em to Missouri, Matt!
"I didn't know the big son of a bitch could act!" That was director John Ford's reaction after seeing his longtime protégé John Wayne assume the role of the villain in Howard Hawks' masterful Red River.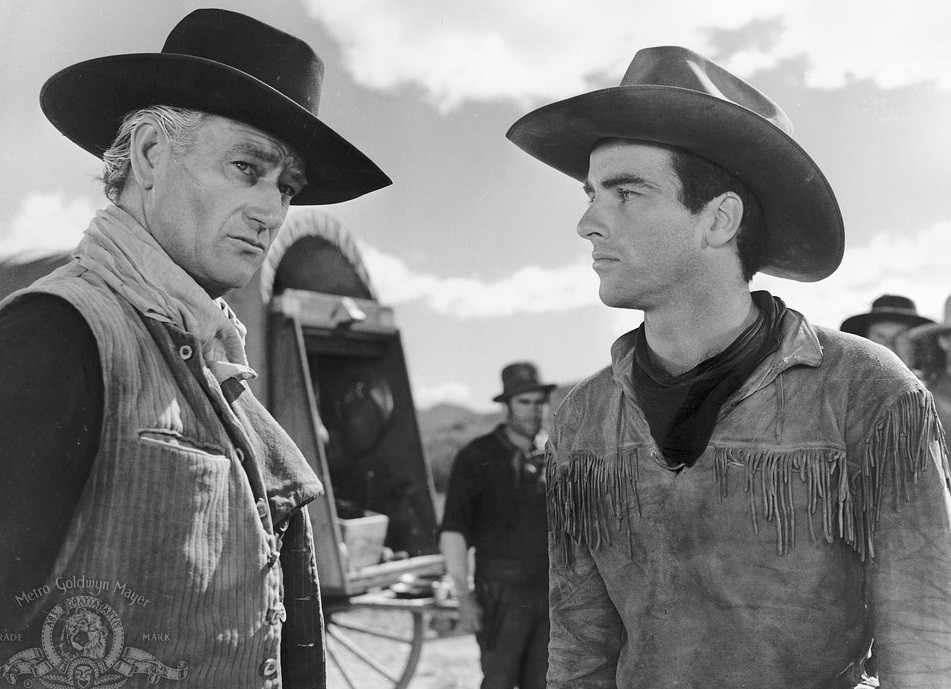 MGM
A cattle drive filled with adventure and danger is just an excuse for Hawks to deep-dive into the wonders of human obsession. Wayne is Tom Dunson, a hard man risking his life's work along the Chisholm Trail. Faced with losing his humanity or his cattle, Dunson makes the kind of choices that turn his own adopted son (Montgomery Clift) against him.
By 1948, Wayne had already delivered a half-dozen terrific performances. The real revelation here is Clift, whose masculine beauty and shattering starpower hold the screen with Wayne like few others had or ever would.
Dimitri Tomkin's score lifts what was already a masterpiece into something ethereal.
East of Eden (1955)
It's gonna work because it's got to work and it's got to work because I said so
Director Elia Kazan had already made a legend of Marlon Brando in A Streetcar Named Desire (1951) and won the 28 year-old the Oscar for On the Waterfront. As if to prove he was the Zeus bottling all that lightning, in 1955, Kazan cast a then-unknown James Dean as the lead in his adaptation of John Steinbeck's East of Eden.

Warner Bros.
For good reason we mostly remember Dean's big scenes (many of which were improvised by the famously moody actor). On a subconscious level, Kazan's camera is also a star; the way it communicates with an odd angle we feel rather than see, and how this helps to explain a wrenchingly complicated father-son relationship.
The Production Code was still in effect in 1955. Faced with these limitations, great artists like Kazan were forced to make their art even greater by communicating the forbidden through the subtext.
It is subtext that creates depth, and it is depth that makes Production Code-era films remarkably rewatchable.
See also: Giant, East of Eden.
A Touch of Evil (1958)
I don't speak Mexican. Let's keep it in English, Vargas.
Other than that justly-famous opening tracking shot, there did not seem to be a masterpiece in A Touch Of Evil. Director Orson Welles swore there was one, as did his star Charlton Heston. Both swore that studio tinkering had turned a masterwork into a bizarre but marginal and somewhat plodding love story — a curio and nothing more.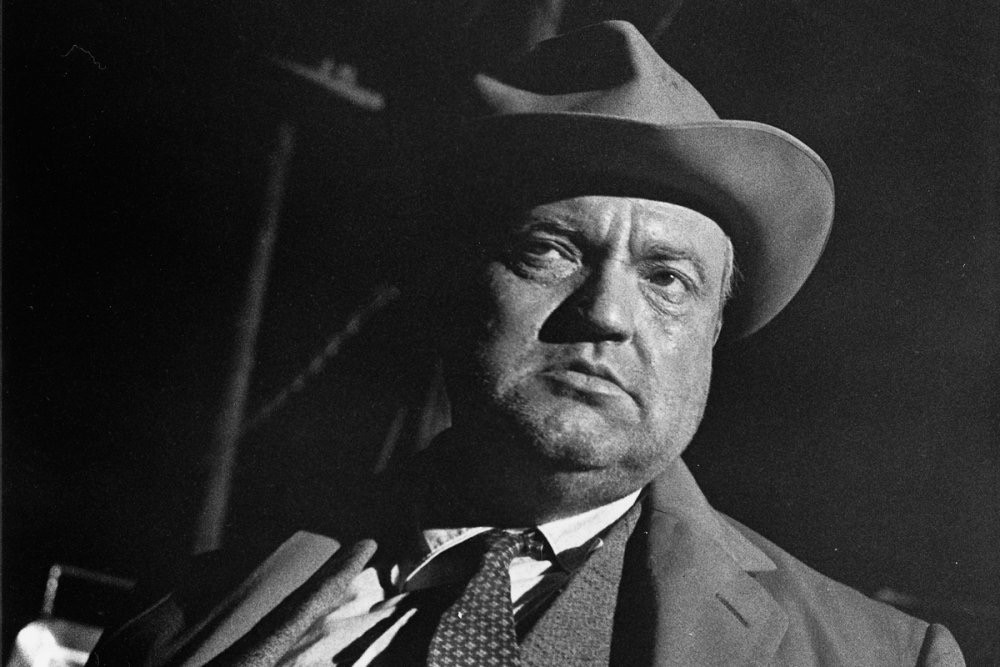 Universal
Fast-forward 40 years, 13 years after Welles' death in 1985. Oscar-winning editor, the legendary Walter Murch, took A Touch of Evil completely apart and reassembled it as closely as possible to Welles' original vision. The results are absolutely astounding.
Welles was a difficult man, oftentimes his own worst enemy, but that his talent could cash any check written by his ego cannot be doubted.
See also: The Third Man, The Magnificent Ambersons, Citizen Kane, Tomorrow is Forever, The Stranger, The Trial.
The African Queen (1951)
One thing in the world I hate: leeches. Filthy little devils.
After being thrown together against their will, a snobbish spinster filled with holy righteousness, and an alcoholic riverboat captain, rehabilitate one another during a dangerous wartime journey towards an even greater danger.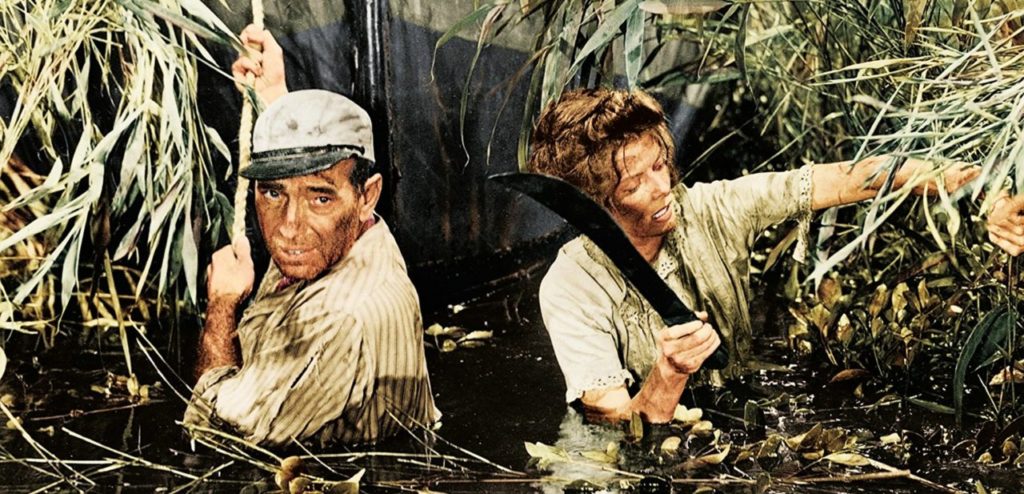 United Artists
On paper, two people in a small boat for two hours is a ludicrous idea for big studio film. That's why God invented Technicolor and on-location shooting and legends like Humphrey Bogart and Katherine Hepburn — and, most especially, directors like John Huston.
See also: Rooster Cogburn.
Paths of Glory (1957) / Full Metal Jacket (1987)
If those little sweethearts won't face German bullets, they'll face French ones!
Even before director Stanley Kubrick went Kubrickian, with just his third feature film, the 28 year-old director delivered what is still the greatest anti-war film ever made. Paths of Glory is a bookend, an unsparing critique (based on a true story) of the military's officer class.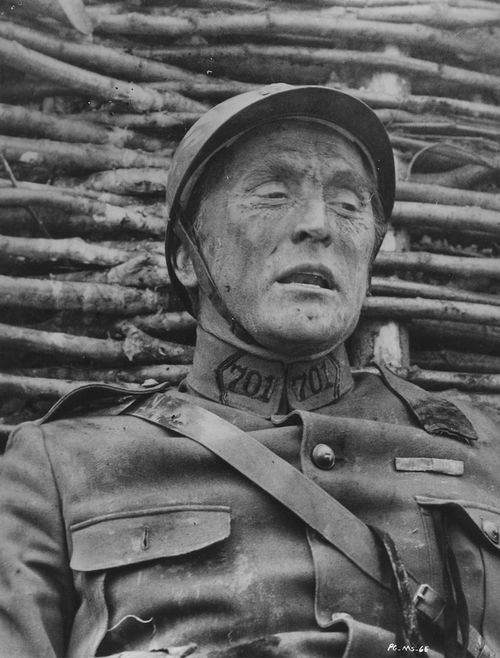 United Artists
Kirk Douglas quietly seethes (as only Douglas can) as the officer caught in the middle; the man who knows all the dark secrets and is unable to do anything about it.
Paths of Glory is also about everyday men used as pawns by the bloodless in a living nightmare –m en left with only one choice: how they will choose to die at the hands of the unjust.
—
I didn't know they stacked shit that high!
Kubrick's other bookend arrived 30 years later with Full Metal Jacket, a film widely praised for its hypnotic first half and unjustly maligned for its second (though that criticism seems to be dissipating of late).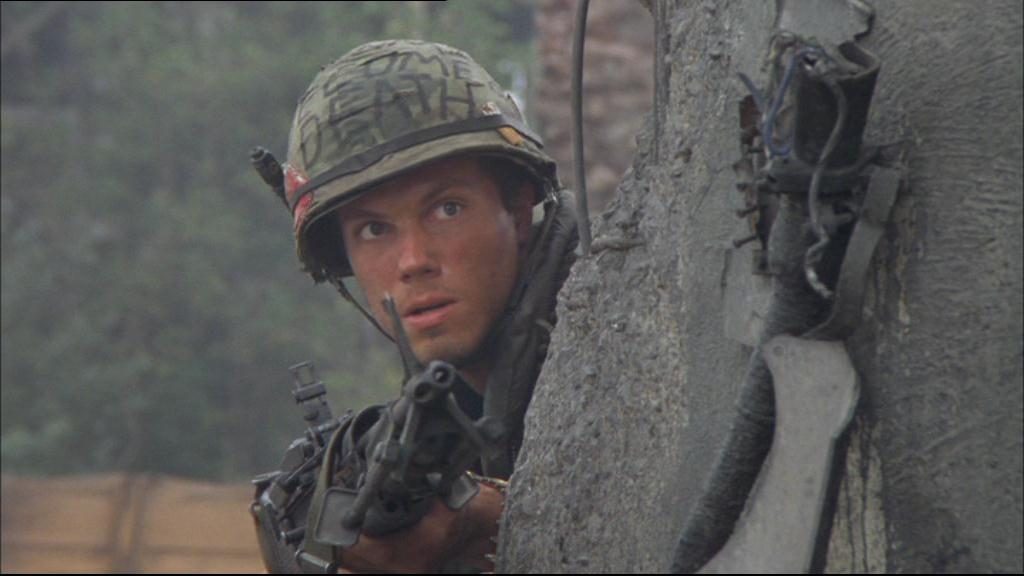 Warner Bros.
Kubrick lulls us into a comfortable spell during the clinical and mesmerizing boot camp sequence. Like those raw recruits, we are merely spectators watching from a safe distance as a drill instructor (a blisteringly brilliant R. Lee Ermey) dehumanizes an unstable young man. Then BOOM!, we are in the shit. We hate it. We resent it. We want to go back to the regimented safety of boot camp. It is too crazy out here. Too loud. Too confusing. Too dangerous. Too unpredictable. Damn you, Kubrick!
All those complaints end up doing is proving Kubrick's success.
Star Wars (1977)
Boring conversation anyway. LUKE, WE'RE GONNA HAVE COMPANY!
Before he became Charles Foster Kane; before wealth, greed, success, and absolute control removed all limits from his art; before he could indulge his excesses, second guess himself to death, and Have Everything He Wanted, George Lucas knew how to put on one helluva show.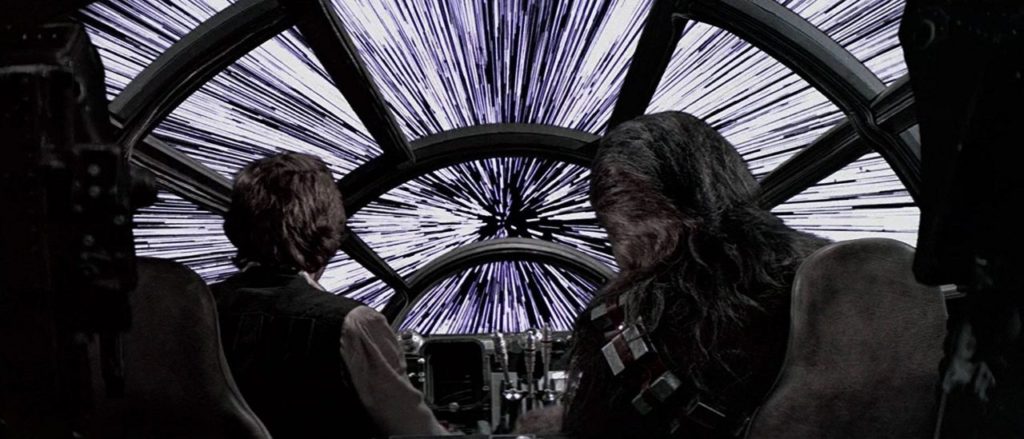 20th Century-Fox
Star Wars is glorious entertainment, so glorious that not even Ewoks, three still-born prequels, and unforgivable tinkering with the original trilogy have diminished how just the first few bars of John Williams' iconic score magically transports you back in time to your childhood.
So frozen in the amber of our imagination is Star Wars, that it is the practical effects of 2015's Star Wars: The Force Awakens's that brought us home again.
See also: Empire Strikes Back, Return of the Jedi, American Graffiti.
Do not ever see: The prequels.
The More The Merrier (1943)
I'm a well-to-do, retired millionaire. How 'bout you?
Same.
The Great George Stevens directs this hysterically funny, laugh-out-loud comedy based on Garson Kanin's short story, "Two's a Crowd." The war is on, housing is in short supply in Washington DC, and before long Charles Coburn, Jean Arthur, and Joel McRae are living together in one very small apartment.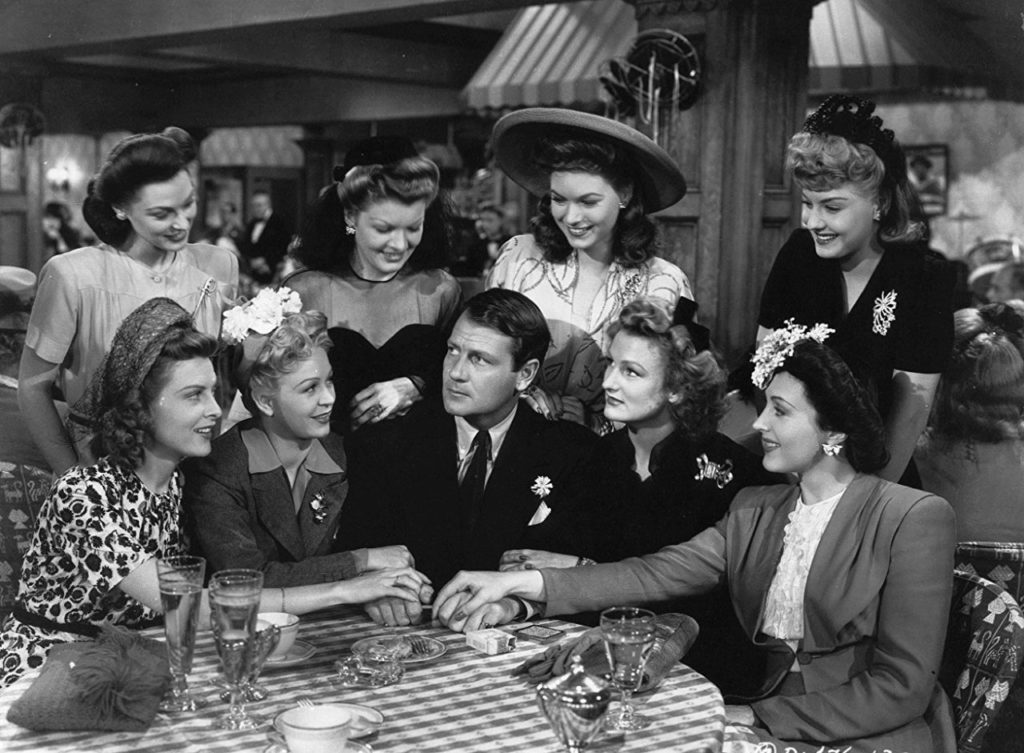 Columbia
Coburn, a patriotic millionaire, ends up playing cupid to Arthur and McRae. The result is one of the funniest comedies ever made morphing into something truly erotic. The chemistry between McRae and the unbelievably sexy Arthur is volcanic — every bit as hot as Bogie and Bacall, and yet this remains one of those gems almost no one has heard of.
Coburn won the supporting Oscar for his unforgettable work. Arthur and Stevens earned nominations, as did the screenplay and the movie itself (which lost to Casablanca.)
Raiders of the Lost Ark (1981)
Don't look at it, no matter what happens!
Steven Spielberg was still Steven Spielberg. George Lucas was still George Lucas. Harrison Ford was still Harrison Ford. CGI was still the Nightmare Yet to Come.
For 115 minutes you smile like a ten year-old.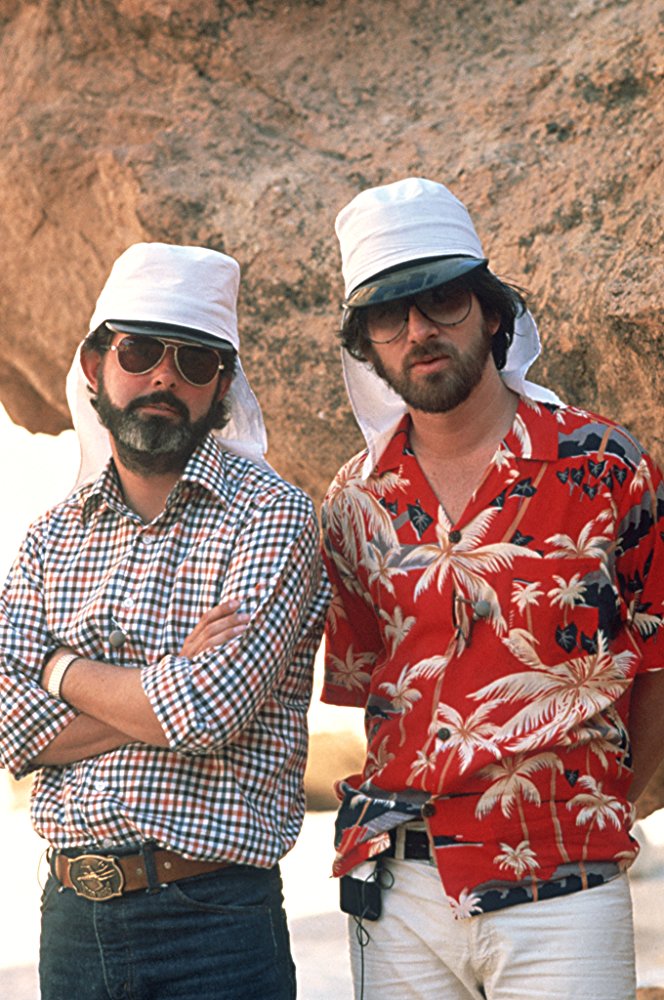 Lucasfilm Ltd.
And bamboo under my fingernails could not ever make me call it Indiana Jones and the Raiders of the Lost Ark.
See also: Indiana Jones and the Temple of Doom, Indiana Jones and the Last Crusade.
Do not ever see: Indiana Jones and the Kingdom of the Crystal Skull.
[contf] [contfnew]
[contfnewc] [contfnewc]
The post Countdown: The 165 Greatest American Movies Ever Made (165 – 141) appeared first on News Wire Now.