Middle East
Crown Prince Salman to visit UK as May praises Saudi 'restraint' in Yemen
Critics say Mohammed bin Salman has orchestrated a "wave of repression" at home (Reuters)
Saudi Arabia's Crown Prince Mohammed bin Salman is set to visit the UK next year, British Prime Minister Theresa May's office has announced.
A spokesperson for May's office told Middle East Eye on Thursday that the crown prince, known as MbS, would visit London during 2018 but that dates for the trip had not yet been confirmed.
May discussed the trip with the crown prince and Saudi Arabia's King Salman in a phone call on Wednesday evening in which she also welcomed Saudi "restraint" over its response to a missile fired by Yemen's Houthi rebels which was intercepted over Riyadh on Tuesday.
Houthi media reported the attack had targeted the Yamama palace, King Salman's official residence.
"The prime minister strongly condemned yesterday's attempted missile attack on the Yamama Palace in Riyadh, and welcomed the restraint shown by Saudi Arabia in the face of unacceptable Houthi aggression," a statement posted on the 10 Downing Street website said.
"She reiterated the UK's ongoing commitment to Saudi Arabia's security and our determination to push for stronger action through the UN to expose and counter Iran's destabilising activity in the region and to find a political solution to the conflict in Yemen.
"Finally, the prime minister looked forward to welcoming the crown prince to the UK in the New Year."
'Apocalyptic' carnage
May's call to the Saudi king and his powerful heir came on the same day that aid organisations accused Riyadh and its allies of "pushing Yemen towards apocalypse" over its military campaign against the Houthis which reached its 1,000th day on Wednesday.
And the invitation comes as dozens of civilian deaths were reported in Yemen following a wave of Saudi air strikes.
Aid agency Oxfam said that the UK and the US, which have armed the Saudi-led coalition, bore responsibility for the carnage and a humanitarian catastrophe caused by the war and Saudi Arabia's blockade of the country.
Read more ►

1,000 days of war: Saudi coalition 'pushing Yemen towards apocalypse'
Mark Goldring, Oxfam's chief executive, also said that the UK in particular had an opportunity to act decisively to stop the war because of its responsibility for Yemen on the United Nations Security Council.
"The UK, as the country responsible for action on Yemen on the UN Security Council, can make a difference. It needs to act decisively, use its unique position to bring collective action to end the blockade."
Saudi Arabia on Wednesday said that it would re-open the Red Sea port of Hodeidah to allow aid into Yemen.
"[May] welcomed the decision by the Saudi-led coalition to reopen the Yemeni port of Hodeidah and noted the arrival of UK staff in the region to assist with the UN inspection process, helping to speed up the distribution of much needed humanitarian and commercial supplies," the Downing Street statement said.
Saudi Arabia and its allies have conducted thousands of devastating air strikes since their intervention in Yemen began in March 2015.
At least 8,750 people are estimated to have died in Yemen's war since 2015 while the country is currently in the grip of a cholera epidemic, with more than one million cases reported.
Saudi Arabia on Wednesday launched more air strikes targeting Houthi-held areas.
Read more ►
A tribal chief told the AFP news agency that at least 11 civilians had been killed in an air strike in the city of Saada.
Witnesses told AFP that rebel camps south and west of Sanaa, the capital, were also bombed.
Houthi media said that 38 people including women and children had been killed or wounded in Wednesday's air strikes.
Ryvka Barnard, War on Want's senior militarism and security campaigner, told MEE: "When Theresa May speaks of the UK's 'commitment to Saudi Arabia's security', she shows a complete disregard for the thousands of Yemeni civilians killed in the brutal Saudi-led attacks, and the humanitarian crisis resulting from that war.
"There is overwhelming evidence that UK weapons sales to Saudi Arabia are used in violations of international law, including war crimes. Instead of welcoming the Saudi crown prince to the UK, Theresa May should be implementing an immediate halt on UK weapons sales to his regime."
Saudi purge
May has paid several visits to Saudi Arabia since she became prime minister in 2016, most recently at the end of last month when she met the king and the crown prince.
May's visit coincided with a purge orchestrated by the crown prince in which dozens of members of the royal family, government ministers and business tycoons were arrested ostensibly as part of an anti-corruption drive.
Read more ►

EXCLUSIVE: Senior Saudi figures tortured and beaten in purge
Middle East Eye reported that some of them were beaten and tortured while being detained at Riyadh's Ritz-Carlton hotel.
Human rights organisation Reprieve, which campaigns for the abolition of the death penalty and has highlighted the cases of Saudi juvenile protesters sentenced to death, condemned the decision to invite the crown prince to London.
More than 100 prisoners have been executed in the kingdom this year, many condemned in trials that are not considered free or fair by human rights groups.
"Theresa May has invited Mohammed bin Salman to Britain amid a wave of repression in Saudi Arabia," it said in a statement to MEE.
"Despite the crown prince's rhetoric of reform, the reality is that on his watch, executions have sped up, dissent has been criminalised, and juvenile protesters are facing the swordsman's blade.
"The prime minister has talked about promoting British values in the wake of Brexit – she must show she means it, by calling on MbS to release juvenile protesters from death row."
[contf] [contfnew]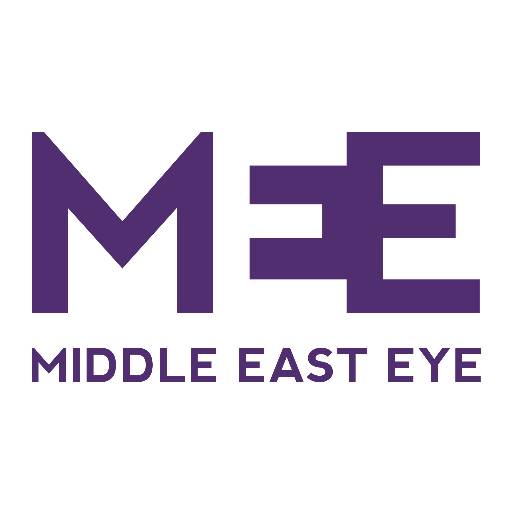 [contfnewc] [contfnewc]
The post Crown Prince Salman to visit UK as May praises Saudi 'restraint' in Yemen appeared first on News Wire Now.