Russia
Election Commission head urges Russians to come home from Ukraine for upcoming presidential polls
Russian citizens who live in Ukraine should consider coming back to the Motherland for the forthcoming presidential elections, since no one can guarantee their safety elsewhere, the head of the Election Commission has said.
"I don't have an answer regarding how Russian citizens can vote there, there's no one to discuss this issue with," Chair of Russia's Central Election Commission Ella Pamfilova told the Kommersant daily on Monday.
Read more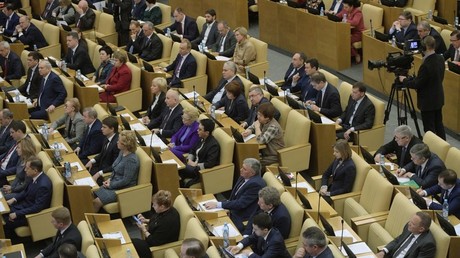 The safest option, according to Pamfilova, would be to "come to Russia, to border regions at least, and vote at the nearest polling station." Russian citizens can vote at any polling station under a new law, she stressed.
Election day, scheduled for March 18, coincides with the anniversary of Crimea's reunification with Russia, which took place following a referendum in 2014. For this reason, Ukrainian radical organizations will try "with double vigor to disrupt the polling," diplomatic sources told the newspaper. Those diplomats expressed doubt that polling stations could be set up in Ukraine this year due to security concerns.
Previous elections for the Russian State Duma in September 2016 were marred by clashes between Ukrainian police and demonstrators, who tried to block Russian diplomatic facilities in order to disrupt balloting. The Ukrainian government also protested against parliamentary elections being held in Crimea, which it considers "occupied."
In 2016, there were only four polling stations set up in Ukraine for Russian nationals, compared to 17 during the 2011 Duma elections.
The forthcoming presidential election has already stirred up significant interest among Russian citizens, according to a survey by the Russian Public Opinion Research Center (VTsIOM) in December. This hinted that there may be a large turnout.
"75 percent of the adult Russian populace have said they are interested in the elections," the polling institution's director, Valery Fedorov, said on Monday, revealing the results of the survey.
[contf] [contfnew]
[contfnewc] [contfnewc]