Business
Failed cigarette wholesaler Palmer & Harvey faces a grilling from MPs
Failed wholesaler Palmer & Harvey (P&H), which collapsed into administration just weeks before Christmas, is set to be grilled by an influential Commons select committee.
Former bosses at the 92-year-old company, which was the UK's largest cigarette supplier, will come under the Work and Pensions Committee's spotlight to give evidence on a 2008 management buyout. The deal, which valued P&H at £345m, resulted in a bumper payout for senior executives but left the business lumbered with a hefty debt load.
Read more: McColl's founder approached by buyout house Carlyle to lead Palmer & Harvey rescue
Christopher Etherington, the former chief executive who was brought in to lead the management buyout but quit in 2016, received an interest-free loan from the company of more than £3.4m to buy shares. Directors later changed the terms of this loan so it was not repayable if the company went bust, but only if he sold his shares – which is near-impossible now the company is in administration. Etherington will be a key witness, according to the Sunday Times.
The Work and Pensions Committee also expressed concern that £70m, according to accounts, had been paid out in dividends on preferred stock between 2009 and 2016. This happened as the pension deficit more than doubled to £80m.
Frank Field, chair of the committee, first wrote to P&H's finance director Jonathan Moxon at the beginning of December. He requested full details of the pension scheme deficit, and demanded to know how the dividend policy had been justified.
Read more: Frank Field to FCA: Stop "pussy-footing around" over British Steel pensions
[contf] [contfnew]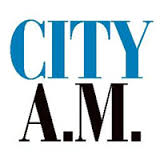 [contfnewc] [contfnewc]