Business
Five UK banks given Open Banking deadline extension by CMA
Five UK banks have been given more time by the Competition and Markets Authority (CMA) to comply with Open Banking regulations.
Barclays, Royal Bank of Scotland (RBS), HSBC, Santander and Bank of Ireland appealed to the CMA for a delay to the January deadline.
Open Banking is a new digital standard that aims to give banking customers more control over their financial data by allowing them to share it with organisations other than their banks, therefore opening up opportunity for fintech firms. Five high street banks said they could not release all the data needed in time.
Read more: Can Open Banking fulfil expectations?
Barclays, RBS and HSBC were given a few weeks extra time while Bank of Ireland received several months and Santander's private banking subsidiary, Cater Allen, got a year.
The nine largest banks in the UK were required to comply with the law by 13 January as part of the revised Payments Services Directive.
The CMA said: "Five banks told us that they would not be able to release all of these data sets by the specified date and we have therefore issued each of these banks with directions stipulating the timeline for the delivery of the outstanding data sets and the arrangements that each must make for reporting progress to the CMA in the meantime."
Read more: Meet 10 startups that just won cash for innovative Open Banking ideas
[contf] [contfnew]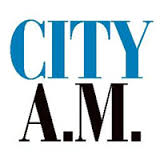 [contfnewc] [contfnewc]
The post Five UK banks given Open Banking deadline extension by CMA appeared first on News Wire Now.