Beauty
Friday Face / Off: We went head-to-head with Ellis Atlantis to attempt a Bowie-inspired Pride look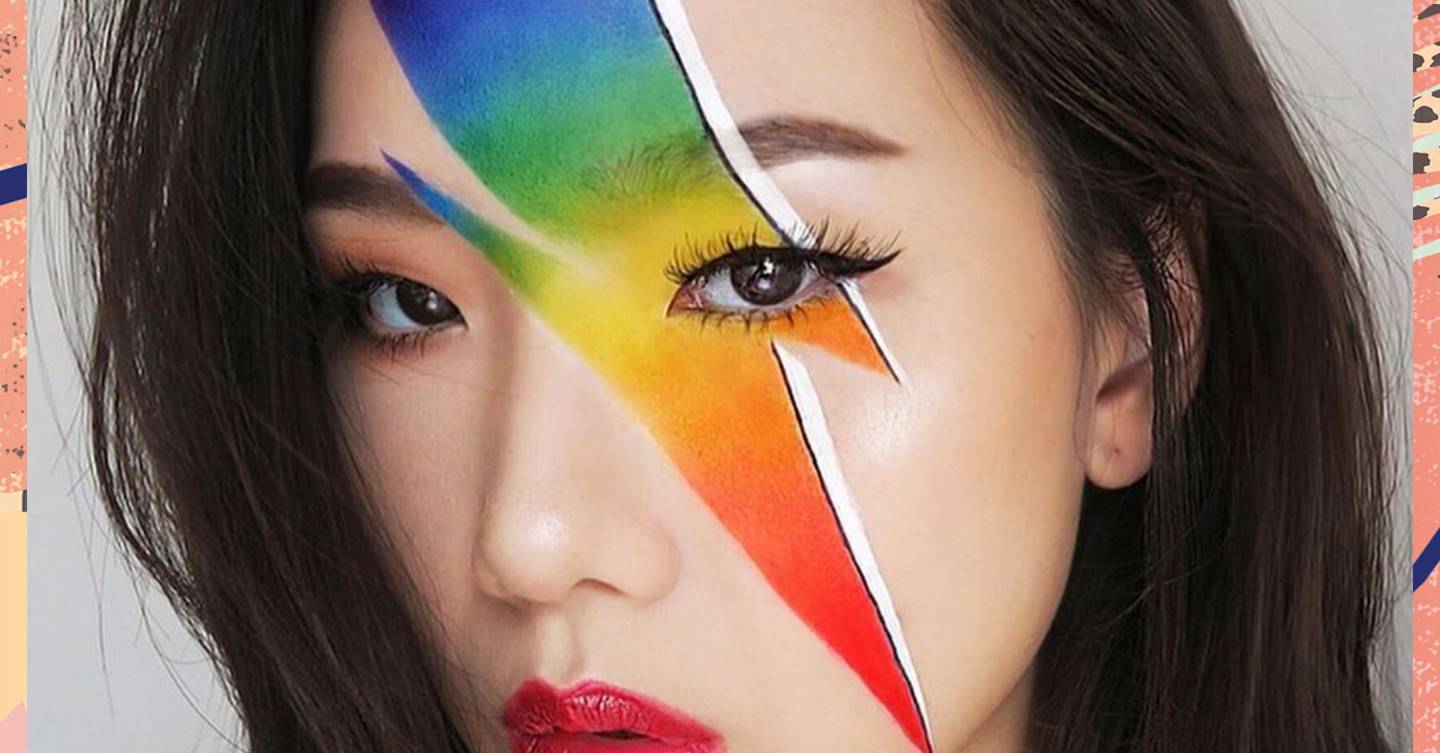 Friday Face Off is the weekly makeup challenge at GLAMOUR HQ where beauty editors, beauty enthusiasts and some very special guests recreate a makeup look in only 5 minutes.
This week our lovely Project Manager, Kike Adetunji is going up against winner of BBC3s makeup competition show Glow Up, Ellis Atlantis.
Advertisement
Pride month is winding down, but weve got this special pride edition of Face Off to keep the pride vibes going. Its inspired by the one and only David Bowie, with a rainbow bolt across the face, this one is going to be interesting.
Rainbow chic is back in and we're up for the challenge.
Stage One
Starting off with the white liner to draw the outline, Kike draws the Bowie inspired zig zag and then goes over this with some black liner alongside this line. After removing his brow, Ellis draws a slightly more defined lightning bolt outline with white eyeliner and interestingly applies makeup in the shape as a base for the colour.
Stage Two
Kike intricately and lightly applies the green, blue and purple eyeshadow on from the Illamasque Artistry Palette. Ellis chooses to use bolder colours of the green, blue, purple and yellow eyeshadows with bigger strokes for a more block colour look.
Advertisement
Stage Three
Kike finishes with what she knows and applies the bold red lipstick and bl