Movies
From the Oscars cock-up to #MeToo, 17 moments that changed the film industry in 2017
It's been a bit of shitty year all round, from politics to pop culture, but the film industry has arguably had more ups and downs this year than The Big Dipper.
The beginning of the year across the industry was quiet in comparison to the latter months, with the fall out of the Oscars Beast Picture cock-up becoming an ongoing saga of he-said-she-said and many wondering where all the good films were.
Of course by the time summer ended, we had several box office smash hits – Wonder Woman, Dunkirk, Get Out – and more on the way, and then the fall of movie mogul Harvey Weinstein's, who became the first domino in a long, long line of make Hollywood insiders who would topple over the following months.
We take a look back at 2017, and pick 17 moments that changed the film industry this year…
1. That monumental Oscars cock-up:
[contfnewc]
It's the moment that everyone has seen and no one can still quite believe; at the end of the 2017 Oscars ceremony, presenters Warren Beatty and Faye Dunaway named La La Land as the Best Picture winner but minutes later, as the cast and crew celebrated on stage, it was announced that Moonlight had in fact won, and not the charming musical with Emma Stone and Ryan Gosling.
Much has been made about the hows and the whys – the blame ultimately fell on the PriceWaterhouseCooper accountants who handed over the wrong envelope – but it's guaranteed one thing, the ratings for the 2018 ceremony may be their best ever.
2. The fall of Harvey Weinstein:
For over forty years movie mogul Harvey Weinstein reigned over Hollywood despite numerous rumours about sexual abuse, bullying, and intimidation.
In 2017 though, Weinstein fell, after a New York Times investigation led to weeks of claims emerging that saw the producer accused of assault and harassment by women such as Ashley Judd, Gywneth Paltrow, Uma Thurman, and Angelina Jolie.
As the accusations grew, he was fired from his company and expelled from the Academy of Motion Picture Arts and Sciences – and the stories about Weinstein led to a deluge of women and men in Hollywood beginning to discuss their stories of sexual assault and harassment.
3. The Weinstein Effect:
Kevin Spacey, Louis CK, James Toback, Brett Ratner, Charlie Rose, Mark Halperin and Matt Lauer.
All have now been accused by women of varying degrees of sexual assault, abuse, or harassment, in the wake of the allegations against Weinstein, and many more stories are still emerging.
Although the stories have made all industries sit up and take notice, Hollywood has especially been forced to open its eyes. In 2016, women behind the scenes in Hollywood comprised 4% of directors on the top 100 box office film, and within those 100 films women represented only 29% of all sole protagonists.
Women accounted for 14% of all directors, writers, executive producers, producers, editors, and cinematographers working that same year.
This imbalance will always lead to a power gap and will always lead to women being forced to keep quiet, as they find themselves in a catch-22 position of knowing that you cannot speak out against one man when it will be ten other men you need to work with in your career.
4. When the Globes threw shade at Kevin Spacey:
Following the allegations surrounding Kevin Spacey emerging, director Ridley Scott made the quick decision to reshoot his upcoming awards hopeful All The Money In The World with Christopher Plummer in the role Spacey had originally won.
And just weeks after Scott confirmed the reshoots and began work on the film, it screened for critics and the Hollywood Foreign Press Assocation (HFPA) – and in the biggest up yours to Spacey, the HFPA decided to nominate Plummer for a Golden Globe award for his work.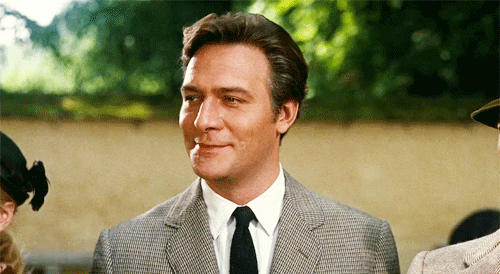 The film has gone on to receive generally rave reviews – including from Metro.co.uk, who called the performance 'simply fantastic'.
'It's not a subtle performance, but one that stamps it's authority on the story. The anger, vulnerability and arrogance of Getty is all right there in the performance,' we wrote.
5. Ben Affleck's bad year:
Oh Ben Affleck. Just a day after Affleck, who for many years was a close friend of Weinstein's, condemned his actions and claimed that they are 'completely unacceptable' and that they leave him wondering 'what I can do to make sure this doesn't happen to others', he was forced to apologise publicly to former One Tree Hill star Hilarie Burton when she spoke out about he used his own position of power to sexually assault her during an interview in 2003.
Both apologies were sent on Twitter, leading to a juxtaposition that was both incredulous and horrifying.
7. Matt Damon's very bad year:
Where to start with the pretty awful year Matt Damon has had?
In terms of box office power, it hasn't been great – The Great Wall was hit with claims of white-washing thanks to Damon's 'white savior' character but which, when the film was released, were proven to be unfounded. Still, the film – which had a budget of $150 million – only made $45 million in the US and had to rely on an international market to make back it's money.
Later, Surbibicon – directed by George Clooney – was pulled after only three weeks by studio Paramount due to poor box office performance and middling reviews, many of which called it tone-deaf in the wake of the racial and political issues in the US in 2017; his most recent film, Downsizing, has itself been hit with poor reviews and on opening weekend has a low $6.9 million projection.
But worse for Damon have been recent comments about the #MeToo movement which have seen Damon move from being a beloved, fairly inoffensive actor, to the person the internet is screaming 'for the love of God, shut up' at.
Because, and we can't believe we're typing this, but he cannot shut up about how we need to talk about all the brave noble men who didn't do abuse women.
Firstly, Matt argued that all people accused of sexual misconduct shouldn't be tarred with the same brush, citing Louis CK as a shining example of somebody who held up his hands and admitted he was wrong.
But then he said this: 'We're in this watershed moment, and it's great, but I think one thing that's not being talked about is there are a whole shitload of guys – the preponderance of men I've worked with – who don't do this kind of thing and whose lives aren't going to be affected.'
Yep, Matt Damon has become #notallmen in human form – flesh and blood proof of the fragility of masculinity.
7. Brie Larson taking a stand:
Speaking of the Afflecks…
With little fanfare, Casey Affleck, a man who had seven years earlier reached an out-of-court settlement after being sued for sexual harassment by two women, won the 2017 Best Actor award at the Oscars. Imagine that happening after the Weinstein Effect?
One good thing that did come out of the decision to award Affleck with the Academy Award however was the moment that Brie Larson, who presented Afflck with the award, refused to clap.
Brie has publicly supported sexual-assault survivors since her Oscar-winning turn in Room, in which she played a woman who was kidnapped as a teenager and raped in captivity, giving birth to a son.
[contfnewc]
Most notably, following Lady Gaga's performance of her song 'Til It Happens To You at the Oscars in 2016, Brie hugged every sexual assault survivor who joined the singer on stage.
Speaking to Vanity Fair, she later said: 'I think that whatever it was that I did onstage kind of spoke for itself. 'I've said all that I need to say about the topic.'
8. Harry Styles' debut film success:
To view this video please enable JavaScript, and consider upgrading to a web browser that supports HTML5 video
The One Direction split in 2015 was basically the end of the world for many music fans but it did allow the four remaining lads to take on new challenges – and none quite as successful as Harry.
His big screen debut in Christopher Nolan's big budget war film Dunkirk was all anyone could talk about for months before its release, but luckily for Harry – and Christopher – Harry's performance was spot-on.
'Despite his star power and the instantly recognisable face, he never overpowers a scene he's in,' Metro.co.uk said of his performance in our five-star review.
'His character is arguably one of the more complicated and unlikable people in the film, but he also brings depth to the role and you understand, even if you don't agree, why his character takes the actions he does.'
9. Phil Lord and Christopher Miller vs LucasFilm:
With just weeks left of shooting on the spin-off Han Solo film, directors Phil Lord and Christopher Miller were fired from the 2018 LucasFilm production.
The news left fans and industry insiders shocked, but as rumours began to swirl, it became clear that Lord and Miller's vision for the iconic character was not what LucasFilm were looking for.
Alden Ehrenreich, who stars as the young Han, was reportedly among those who flagged warning signs about the directors, after he came to see that 'Lord & Miller's screwball comedy angle was starting to interfere with what the character of Han Solo is really about'.
Although it is thought that much of what Lord and Miller shot will be usable, Oscar-winning director Ron Howard was brought in to take over the sinking Millennium Falcon as he finished off production and helped steer things back on course.
10. More trouble for LucasFilm:
Less than six weeks after Howard was asked to come on board a Star Wars film, LucasFilm confirmed that they had asked Colin Trevorrow to step down from directing 2019's Episode IX.
With differing visions once again being blamed for the parting of ways, it was left to JJ Abrams, who directed Episode 7, The Force Awakens, to return to close off the Skywalker saga after over forty years.
11. Star Wars: The Last Jedi unsurprising box office success:
To view this video please enable JavaScript, and consider upgrading to a web browser that supports HTML5 video
To the surprise of no-one, Episode Eight in the long-running Star Wars saga opened to become the widest cinema release of all time, opening in 700 cinemas across the nation.
And then, to top it off, the first four-day takings made it the biggest opening of the year and the third biggest opening weekend of all time.
Of all time.
12. A Disney short that left audiences Frozen:
The Pixar short films that come before longer features have traditionally been well-received, and have often gone on to become award winners.
That may not be the case for 2017's big gamble though, a 22-minute film about Olaf, the snowman from Frozen, after it was derided by film fans for, well, being too long.
Disney finally announced on December 3 that they were letting go of the 'short' from the screenings of fantasy film Coco after too many complaints – a first for the house of Mouse.
13. Justice League's failure:
With Wonder Woman's success was a wonder for all, DC Comics and Warner Brothers must have been crossing everything that their hotly-anticipated Justice League, DC's version of The Avengers, featuring Batman, Superman, Wonder Woman, Aquaman and more, would live up to expectations.
Alas, it seemed Wonder Woman was the outlier for DC, with Justice League a critical bomb.
Justice League was a film about Batman's restored faith, inspired by Superman's selfless act – but as Metro.co.uk called it, it was also a 'film of stilted dialogue, bad direction, inexplicable angles and a plot that quite frankly is boring'.
Yikes.
14. Daniel Day-Lewis's retirement:
In news that shocked many – and left others wondering why it even needed an announcement – Three-time Oscar winner Daniel Day-Lewis confirmed, via his publicist, that he would retire from acting.
'Daniel Day-Lewis will no longer be working as an actor. He is immensely grateful to all of his collaborators and audiences over the many years,' read the statement. 'This is a private decision and neither he nor his representatives will make any further comment on this subject.'
The 60-year-old star is one of the most highly regarded actors in the world, known for his style of method acting; he reportedly learned the Czech language for his role in The Unbearable Lightness Of Being and confined himself to a wheelchair for My Left Foot.
15. Get Out's surprise dominance:
Get Out was the little horror film that could, grossing a worldwide total of $254 million.
Not bad considering it was made on a $4.5 million budget with first-time director Jordan Peele and a British lead who hardly anybody had heard of before.
Of course, a lot of it's success was that Get Out wasn't just a horror film; it was also a social satire that followed Chris, a black man who visits the family of his white girlfriend, Rose, for a weekend getaway.
To view this video please enable JavaScript, and consider upgrading to a web browser that supports HTML5 video
There, Chris discovers that despite at their apparent liberalism – 'If I could, I would have voted for Obama for a third term' – things aren't exactly as they appear, with the family hiring black servants, who both seem fearfully subservient to their employers, and… well, to say anymore would give away the twist in this brilliant film which cleverly reinvents the monstrous extremes of horror as it peels back the layer of white liberal racism that is seemingly bubbling away under the surface.
16. Blade Runner's middling return 30 years later:
A sequel to Harrison Ford's 1982 sci-fi cult classic Blade Runner has been talked about for decades, but finally in 2017 fans of the dystopian film saw the promised finished product.
It had long been in development, with Christopher Nolan and original director Ridley Scott all named as potential directors when the rights were won by Alcon Entertainment in 2011.
Ford was not considered to be taking a role in the new film, having long made his position on sequels clear, and Scott made it clear in 2012 that no conversations had taken place.
To view this video please enable JavaScript, and consider upgrading to a web browser that supports HTML5 video
By 2014 though, production had still not began but Scott confirmed that Ford was due to appear in 'the third act' of the film which would be a sequel and set in 2049; by 2015 Arrival film maker Denis Villeneuve was confirmed as director and Ryan Gosling had signed on in the lead role, citing the involvement of Villeneuve and cinematographer Roger Deakins as factors for his decision.
Finally, 35 years after the original's release, Blade Runner 2049 hit cinemas in October 2017 but despite a string of rave reviews – Metro.co.uk called it 'sleek and breathtaking coupled with a compelling, well told story' – it failed to light up the box office.
17. Wonder Woman's success: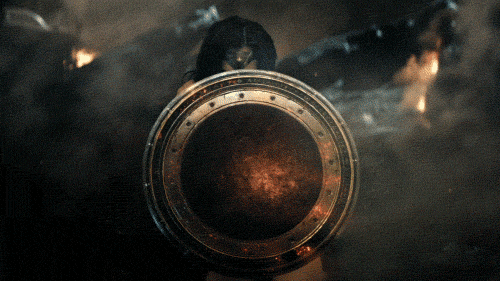 Let's be honest, was anyone shocked by the box office success of Wonder Woman, the first major superhero to feature a lead character that was female, and be directed by a woman, and have a woman behind the script?
No.
Perhaps the bigger surprise was that DC Comics finally had a hit movie on their hands.
Wonder Woman, starring Gal Gadot and directed by Patty Jenkins, became the biggest live-action release directed by a woman ever, overtakifng the $609.8 million (£479 million) tally set by Phyllida Lloyd in 2008 for her adaptation of the hit musical Mamma Mia; it beat Sam Taylor-Johnson's Fifty Shades Of Grey to set the record for the biggest launch by a female director after taking $85.2 million (£66 million) over its first three-day weekend.
And they said women didn't bring in box office numbers.
MORE: SAG Awards 2018: Big Little Lies, Get Out and Lady Bird rack up nominations
[contf] [contfnew]
[contfnewc] [contfnewc]
The post From the Oscars cock-up to #MeToo, 17 moments that changed the film industry in 2017 appeared first on News Wire Now.