Middle East
Government supporters rally in Iran after police crack down on protests
Iranians chant slogans as they march in support of the government near the Imam Khomeini grand mosque in Tehran on 30 December 2017 (AFP)
Thousands of government supporters held rallies across Iran on Saturday to mark the end of pro-reform protests that shook the country in 2009, a day after riot police dispersed anti-government protesters across the country.
State television showed a rally in Tehran and marchers in the second-largest city of Mashhad carrying banners in support of Supreme Leader Ayatollah Ali Khamenei.
Saturday's protesters vowed to defend the Iranian revolution against outside forces including the US, Britain and Israel but also called on Iranian officials to do more to tackle the country's economic woes, according to the official Fars news agency.
Iranian President Hassan Rouhani (AFP)
Planned in advance of the recent unrest, they mark the suppression of anti-government protests in 2009, when the disputed re-election of president Mahmoud Ahmadinejad triggered anti-government protests.
Following the announcement of the election results, supporters of defeated candidates Mir-Hossein Moussavi and Mehdi Karroubi took to the streets, mainly in Tehran, in daily rallies alleging election fraud.
Counter-protests in support of the revolution and against what was alleged as the foreign backing of the defeated candidates then swept across the capital later that year and have been marked annually since.
The latest rallies came as the Iranian government warned people against further protests on Saturday after two days of demonstrations sparked by anger over an array of economic problems.
"We urge all those who receive these calls to protest not to participate in these illegal gatherings as they will create problems for themselves and other citizens," said Interior Minister Abdolrahman Rahmani Fazli.
State news channel IRINN said it had been banned from covering the protests that spread from second city Mashhad on Thursday to hit several towns and cities.
Mashhad was the site of demonstrations against the government on Thursday, where hundreds of people protested against high-prices and shouted anti-government slogans.
Police arrested 52 people in Thursday's protests, according to a judicial official in Mashhad, one of the holiest places in Shia Islam.
On Friday, police dispersed anti-government demonstrators in the western city of Kermanshah as protests spread to Tehran and several other cities in the largest wave of demonstrations in nearly a decade.
Many reports of peaceful protests by Iranian citizens fed up with regime's corruption & its squandering of the nation's wealth to fund terrorism abroad. Iranian govt should respect their people's rights, including right to express themselves. The world is watching! #IranProtests

— Donald J. Trump (@realDonaldTrump) December 30, 2017
The US State Department said in a statement that it condemned "the arrest of peaceful protesters".
US President Donald Trump tweeted that Iranians were "fed up with regime's corruption & its squandering of the nation's wealth to fund terrorism abroad" and warned Iran that "The world is watching!"
Iran's foreign ministry spokesman Bahram Ghasemi dismissed Trump's comments as "irrelevant" and "opportunistic".
Rising prices, foreign wars
The recent unrest reflects discontent over rising prices and alleged corruption, as well as concern over Iran's costly involvement in wars in Syria and Iraq.
The Revolutionary Guards, which along with its Basij militia spearheaded a crackdown against protesters in 2009, said in a statement carried by state media that there were efforts to repeat that year's unrest but added: "The Iranian nation … will not allow the country to be hurt."
Prominent conservative cleric Ayatollah Ahmad Alamolhoda called earlier for tough action against the protests.
"If the security and law enforcement agencies leave the rioters to themselves, enemies will publish films and pictures in their media and say that the Islamic republic system has lost its revolutionary base in Mashhad," the state news agency IRNA quoted Alamolhoda as saying.
Vice-President Eshaq Jahangiri, a close ally of President Hassan Rouhani, suggested that hardline conservative opponents of the pragmatist president might have triggered the protests but lost control of them.
"Those who are behind such events will burn their own fingers," state media quoted him as saying.
The protests spread to at least half a dozen cities on Friday, with some attracting hundreds of protests and others thousands, the BBC reported. In some cities police in riot gear and on motorbikes clashed with demonstrators.
Social media footage of the protests showed protesters chanting "Death to Rouhani" and "Death to the dictator". Other videos showed chants of "Leave Syria, think about us," as protesters criticised Iran's military and financial support for Syrian President Bashar al-Assad.
Protesters in Kermanshah shout "death to dictator" #iranprotestspic.twitter.com/gk1ewnxIPz

— Wladimir (@vvanwilgenburg) December 29, 2017
[contf] [contfnew]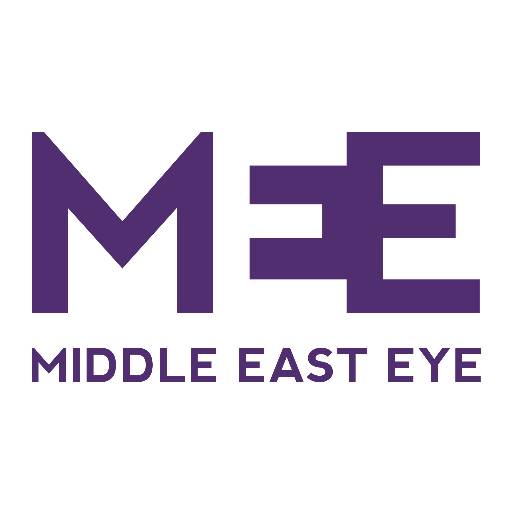 [contfnewc] [contfnewc]
The post Government supporters rally in Iran after police crack down on protests appeared first on News Wire Now.