Business
"Heartbreaking": Four men murdered in London in less than 24hrs
Four men were stabbed to death overnight in London, and a fifth is in a critical condition, in what police are describing as "despicable" and "heartbreaking".
The first attack, in which an 18-year-old man was stabbed, took place in Larmans Road, Enfield at 11:30am. He later died in hospital.
A 20-year-old man was stabbed in Memorial Avenue, West Ham, just after 7:30pm, and a 17-year-old was fatally stabbed in Norwood Road, Tulse Hill, at around 10:40pm.
At around 2:35am this morning, a 20-year-old man was fatally stabbed in Bartholomew Court, Old Street EC1. A second man in his 20s was taken to hospital, suffering critical stab injuries. He is now in a critical condition.
All four incidents are being treated as unrelated and four separate murder investigations have been launched. So far five men have been arrested in connection with the Enfield incident.
Commander Neil Jerome of the Met's Territorial Policing Command said: "It is heartbreaking that, at a time when so many of us are contemplating what lies ahead in 2018, four families are dealing with the grief of losing a loved one to senseless violence and the callous use of knives as lethal weapons.
"I can assure Londoners – and the families and friends of the four males killed and the fifth who remains in hospital – that detectives will work tirelessly to bring to justice those responsible for such despicable acts of violence.
"As we begin these investigations and the provision of support to four grieving families, days like this serve to re-enforce the determination of the Metropolitan Police to tackle knife crime and violence on our streets; especially offences committed by and against young people."
Jerome added: "I would urge anyone with information about these attacks, and more generally about anyone who routinely carries a knife, to urgently pass that information to police or Crimestoppers.
"If you've hesitated to do so before, then these four tragic deaths at the start of a new year may persuade you to act now to make London safer for your family and friends in 2018."
Mayor of London, Sadiq Khan, added: "My thoughts today are with the families of four young men who have tragically been killed in four unrelated stabbings in our city last night.
"The police have today assured me that everything is being done to bring to justice those responsible for these appalling acts of violence. I urge anyone with information to come forward.
"The police were out in force helping people enjoy our city's fantastic celebrations last night, and I thank them. However, it is horrific that knife crime has claimed another four young lives as the New Year begins.
"We will work tirelessly in 2018 and beyond to stamp out this scourge. I want to be absolutely clear – if you use a knife the full force of the law will be brought down on you. You will be caught and prosecuted."
[contf] [contfnew]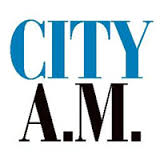 [contfnewc] [contfnewc]
The post "Heartbreaking": Four men murdered in London in less than 24hrs appeared first on News Wire Now.