Middle East
Huge pro-government rallies in Iran as protests die down
Pro-government demonstrators wave their national flag during a march in Iran's holy city of Qom on 3 January (AFP)
Tens of thousands gathered across Iran Wednesday in a massive show of strength for the government after days of deadly unrest, with state television showing vast crowds marching through several cities.
Chants of "Leader, we are ready" were heard as images showed thousands rallying in the cities of Ahvaz, Kermanshah, Gorgan and elsewhere.
The demonstrators waved Iranian flags and pictures of Supreme Leader Ayatollah Ali Khamenei, as well as placards saying "Death to seditionists."
"We offer the blood in our veins to our leader," was another popular chant.
There were few reports of anti-regime protests overnight after the political establishment closed ranks against the unrest since last week that has left at least 21 dead.
Iranian President Hassan Rouhani told Turkish President Recep Tayyip Erdogan in a phone call that he hoped the protests in Iran would end in a few days, sources in Erdogan's office said on Wednesday.
In the phone call, Erdogan said Rouhani had taken an appropriate stance by saying demonstrators should not violate the law while exercising their right to peaceful protests, the sources said.
Washington continued to exert pressure on the Islamic republic, with its UN ambassador Nikki Haley calling for emergency UN talks to discuss the situation.
"The people of Iran are crying out for freedom," she said at a news conference. "All freedom-loving people must stand with their cause."
Iran's leaders have said the protests, which began over economic issues on 28 December but quickly turned more radical, were part of a foreign plot to destabilise the regime.
"The enemies have united and are using all their means, money, weapons, policies and security services to create problems for the Islamic regime," Khamenei said.
"The enemy is always looking for an opportunity and any crevice to infiltrate and strike the Iranian nation."
'The poor under pressure'
Even reformists, who backed the last major protest movement against alleged election-rigging in 2009, condemned the violence and the support it has received from the United States.
But they also urged the authorities to address economic grievances that have fuelled the protests.
"Officials must acknowledge the deplorable situation of the country as the first step to hearing the protesters," tweeted Mohammad Taghi Karroubi, whose father Mehdi Karroubi has been under house arrest for almost seven years for helping lead the 2009 demonstrations.
Many have been turned off by the violence, which has contrasted with the largely peaceful marches in 2009.
'People have reached a stage where they can no longer tolerate this pressure from the authorities. They have burst and are now out in the streets'

– Soraya Saadaat, unemployed woman
But on the streets of the capital, there is widespread sympathy with the economic grievances driving the unrest, particularly an unemployment rate as high as 40 percent for young people.
"The poorer section of society is really under pressure," Sakineh Eidi, a 37-year-old pharmacist in Tehran, told AFP. "But I don't think it will continue."
"Even those who maybe acted emotionally, vandalising things and setting fire to public property, know that the smoke will get into everyone's eyes and that insecurity in the country is not in anyone's interest."
Others rejected the official line that foreign powers were behind the unrest.
"I don't agree. People have reached a stage where they can no longer tolerate this pressure from the authorities. They have burst and are now out in the streets," said Soraya Saadaat, a 54-year-old unemployed woman.
12 percent unemployment
There were only limited reports of violence and clashes in provincial areas on the night of Tuesday to Wednesday.
Two men fired on a bank and police post in the central province of Isfahan, without causing casualties, said state television.
"No information has been published on clashes or arrests in Tehran," said reformist news agency ILNA late Friday.
Police presence in the capital also appeared to have dwindled, official media and AFP journalists said.
That was in contrast with the previous two nights, when multiple deaths were reported across smaller towns, including six protesters killed during attacks on a police station in Isfahan province.
As violence grew, authorities stepped up arrests, with at least 450 people detained in Tehran between Saturday and Monday, and many more in outlying areas.
Read more ►
The authorities must now investigate the deaths, and remove arbitrary restrictions on internet access, Human Rights Watch said on Wednesday.
"The rising death toll bodes ill for Iranians who are daring to take their grievances to the streets," said Sarah Leah Whitson, Middle East director at HRW.
"Rather than issue barely veiled threats against protesters, the authorities should investigate these deaths, ensure the rights of all detainees, and guarantee that people can protest freely and peacefully."
Rouhani came to power in 2013 promising to mend the economy and ease social tensions, but high living costs and a 12 percent unemployment rate have left many feeling that progress is too slow.
Rural areas, hit by years of drought and under-investment, are particularly hard-hit.
Rouhani on Sunday acknowledged there was "no problem bigger than unemployment", and also promised a more balanced media and more transparency.
In 2009, authorities ruthlessly put down protests against the re-election of hardliner Mahmoud Ahmadinejad. At least 36 people were killed, according to an official toll, while the opposition says 72 died.
[contf] [contfnew]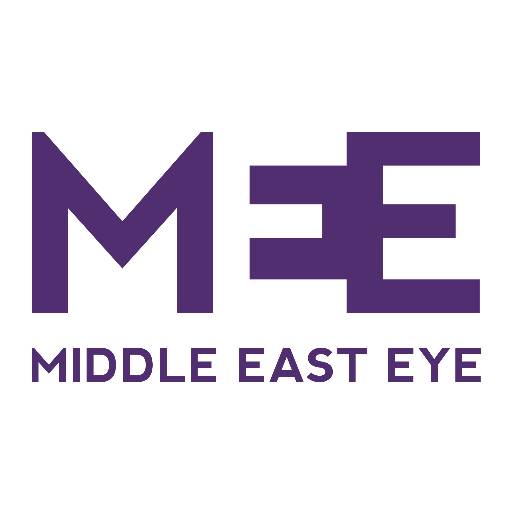 [contfnewc] [contfnewc]