Middle East
Iran blocks social media and warns of 'iron fist' response if protests continue
Iran has blocked access to mobile social media channels Instagram and Telegram, Iranian state media reported on Sunday, as authorities warned of a firm response if protests continue.
Police in Tehran fired water cannon on Sunday to try to disperse demonstrators gathering in Ferdowsi Square in the centre of the capital, according to video footage posted on social media.
Video posted online also showed a clash between protesters and police in the city of Khoramdareh in Zanjan province in the country's northwest. There were also reports of protests in Sanandaj and Kermanshah cities in western Iran. This came after two people were killed during unrest on Saturday after apparently being shot, with dozens arrested.
Saturday night also saw continued protests in several cities across Iran over economic issues and alleged corruption, in the largest wave of unrest in the county since a disputed 2009 election led to months of demonstrations.
READ MORE ►
Access to Telegram, which the government has accused of being used to foment violence during the protests, was cut early on Sunday afternoon, according to the semi-official ISNA news agency and other media.
Telecoms Minister Mohammad-Javad Azari Jahromi had accused the Amadnews channel on Telegram of encouraging the "use of Molotov cocktails, armed uprising and social unrest".
Telegram initially blocked the channel at Jahromi's request, but Telegram CEO Pavel Durov said access to the app was cut after the company refused to shut down other channels.
"Iranian authorities are blocking access to Telegram for the majority of Iranians after our public refusal to shut down [Sedaie Mardom] and other peacefully protesting channels," he said on Twitter.
Sedaie Mardom was a replacement for Amadnews, one of the biggest opposition Telegram channels with more than 1.3 million followers.
Iranian authorities are blocking access to Telegram for the majority of Iranians after our public refusal to shut down https://t.co/9E4kXZYcP9 and other peacefully protesting channels.

— Pavel Durov (@durov) December 31, 2017
Videos posted on social media have shown protesters attacking banks and government buildings and burning a police motorcycle. Two protesters were shot dead in the western town of Dorud on Saturday night, with the deputy governor of Lorestan province blaming foreign agents for the deaths.
"A number of people took to the streets responding to calls from hostile groups," Habibollah Khojastehpour told state television on Sunday.
"Unfortunately in these clashes two citizens from Dorud were killed. No bullets were fired by the police, military or security forces towards the people. We have found evidence of enemies of the revolution, Takfiri groups and foreign agents in this clash," he said. Takfiri is a term for Sunni militants, especially the Islamic State group.
Protests driven by economic grievances, alledged corruption
Brigadier-General Esmail Kowsari, the Revolutionary Guards' deputy security chief in Tehran, warned that continued protests would face "the nation's iron fist" but said the situation in the capital was under control.
The protests, apparently motivated by economic grievances and alleged corruption, have also begun targeting Iran's political establishment. Protesters have chanted slogans criticising Iran's costly involvement in foreign wars and Supreme Leader Ayatollah Ali Khamenei.
Iran is involved in conflicts in Iraq and Syria as well as being accused of supporting Houthi rebels in the ongoing Yemeni civil war, which it denies.
Iranian regime forces have opened fire on masses during Saturday evening's demonstrations in Dorus city, Lorestan province.
Three people were reportedly shot in the crackdown and two of them are reported dead
ANF#Iranpic.twitter.com/NntyvMTtMT

— Claudia (@ClaudiaAlMina) December 30, 2017
Videos posted on social media showed people chanting: "Mullahs, have some shame, let go of the country."
"If people came into the streets over high prices, they should not have chanted those [anti-government] slogans and burned public property and cars," Kowsari told ISNA.
State media also quoted Interior Minister Abdolreza Rahmani Fazli as saying: "Those who damage public property, violate law and order and create unrest are responsible for their actions and should pay the price."
Protests pose challenge for President Rouhani
Ahmad Khatami, a hardline cleric who leads Friday prayers in Tehran, said the protests were similar to those in 2009 over alleged electoral fraud, and he called for capital punishment for those chanting anti-regime slogans.
The disputed re-election of president Mahmoud Ahmadinejad in 2009, in which opposition parties alleged voter fraud, led to months of protests and a harsh crackdown from Iranian authorities.
Saturday's protests coincided with annual state-sponsored pro-government rallies organised to commemorate the suppression of the 2009 protest, with mass pro-government events in Tehran and Mashhad, Iran's second city.
Pro-government rallies were held in some 1,200 cities and towns in all, state television reported.
The recent unrest, which has no clear leader, poses a challenge for the moderate President Hassan Rouhani, elected on a promise to guarantee rights to freedom of expression and assembly.
Rouhani's main achievement, a 2015 deal with world powers that curbed Iran's nuclear program in return for a lifting of most international sanctions, is yet to bring the economic benefits the government promised.
On Saturday, 70 students confronted and stoned riot police around the main university in Tehran.
Social media footage showed riot police using clubs to disperse more protesters marching in nearby streets and arresting some of them. The student news agency ISNA said police shut two metro stations to prevent more protesters arriving.
Images carried by the semi-official news agency Tasnim showed burning garbage bins and smashed-up bus shelters in the street lining the university after the protests subsided.
MUST SEE: #Iran|ian police vehicle flees from a crowd of hundreds of people in #Arak moments ago pic.twitter.com/CRiXmYTL5T

— Babus Selam Haber (@BabusSelamHaber) December 30, 2017
Social media video from Mashhad showed protesters overturning a riot police car and police motorcycles set ablaze.
The United States has condemned the arrest of protesters, with President Donald Trump giving his support to the protests in a tweet.
"The entire world understands that the good people of Iran want change, and, other than the vast military power of the United States, that Iran's people are what their leaders fear the most."
In response to an earlier tweet from Trump criticising the arrests, foreign ministry spokesman Bahram Qassemi said: "The Iranian people see no value in the opportunistic claims by American officials and Mr Trump."
[contf] [contfnew]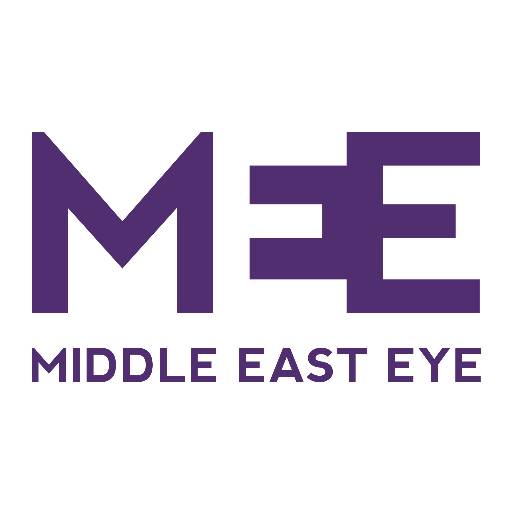 [contfnewc] [contfnewc]
The post Iran blocks social media and warns of 'iron fist' response if protests continue appeared first on News Wire Now.