Business
Leading Brexiteers set for Barnier Brussels showdown
A quartet of pro-Brexit heavyweights will next week warn the EU's chief Brexit negotiator of "huge support" for reverting to World Trade Organisation rules instead of settling for a bad deal, according to reports.
MEP Steven Wolfe will head to Brussels, flanked by former CBI chief Lord Digby Jones and ex British Chambers of Commence head John Longworth, along with Labour Leave chairman John Mills.
The Daily Telegraph today reported the foursome are keen to cut an upbeat tone with Michel Barnier. Woolfe originally set up the meeting after it seemed Barnier was intent on only talking to those on the Remain side of the debate.
Woolfe said the EU has recognised "there has been a bit of an echo chamber" by talking to a raft of Remain supporters such as Tony Blair and Kenneth Clarke.
"We want to show a bit of strength, that there is an iron will behind the negotiations to give support to our politicians and our civil servants."
He added:
As Winston Churchill said, 'If we open a quarrel between past and present we shall find that we have lost the future.' Those prophetic words of more than half a century ago are as true today as they were then.
Read more: The answer to success after Brexit? Taking up chess
With Brexit talks moving onto the thorny topic of a future trade agreement, it was reported earlier this week that the UK held informal talks over a possible membership of the 11-country Trans-Pacific Partnership (TPP).
The TPP has 11 members, including Australia, Japan, Canada and Mexico, after Donald Trump pulled the US out last year, which are working on a revised trade deal, the Comprehensive and Progressive Agreement for Trans-Pacific Partnership, that they expect to sign early this year.
But international trade secretary Liam Fox poured cold water on the discussion reports saying "it would be a little bit premature for us to be wanting to sign up to something" before Brexit trade negotiations have been completed.
Read more: Place your bets and prepare for a year of Brexit breakthroughs
[contf] [contfnew]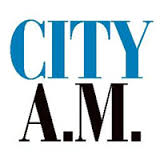 [contfnewc] [contfnewc]