Russia
'Lenin' farm director registered as 2nd candidate for presidential election
Russia's Central Election Commission has registered the head of a major agricultural enterprise, businessman Pavel Grudinin, as a candidate in Russia's upcoming presidential election.
Grudinin, 57, became the second presidential hopeful to pass the registration procedure. The Central Elections Committee issued its first registration certificate to the head of the Liberal Democratic Party of Russia, Vladimir Zhirinovsky.
The Communist Party nominated the farm magnate as its candidate at its party congress late last month.
Read more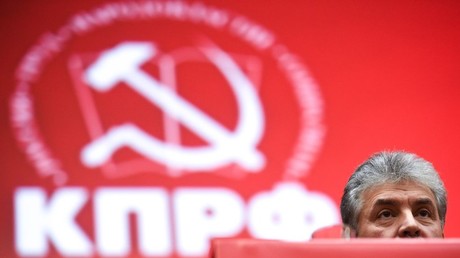 On December 1, Grudinin won the "people's vote" organized by the Leftist Front coalition to choose a joint candidate for the 2018 presidential poll, securing 58.4 percent of votes.
The long-time director of a large and successful collective farm in suburban Moscow, Grudinin is not a member of the Russian Communist Party. Russian law allows political parties to put forward candidates that are not members.
Grudinin's Lenin Sovkhoz farm is said to be exemplary. It provides its workers with free housing, healthcare and school dinners, and subsidies many regular payments, such as utility bills. The wages are also reportedly higher than those paid by neighboring farms. Since 1995, Grudinin has built it up into one of the region's top producers of fruit and vegetables, as well as the biggest strawberry farm in Russia.
Earlier this week, Grudinin unveiled his 20-step program aimed at "changing the country's economic strategy" and "restoring Russia's economic sovereignty."
"Our priority will be the prosperity of the general public… we will make Russia's riches, its natural, industrial and financial resources serve its people; we will nationalize strategically important and systemic industries, the power sector, railways, communications systems and leading banks," said the document published on the party's official website on Thursday.
[contf] [contfnew]
[contfnewc] [contfnewc]