Business
London consumers are set to splash out on Boxing Day sales
Consumers across the UK are set to top last year's Boxing Day spending totals, with Londoners splashing out the most, according to Barclaycard.
Boxing Day is predicted to be the most popular shopping day of the Christmas period, with a third of shoppers planning to buy discounted goods up from a quarter last year.
In total, a weighty 64 per cent of Brits are planning to scoop up bargains in the winter sales.
"Last year, Black Friday overshadowed Boxing Day sales as many retailers struggled to maintain consumer interest in what has become a month-long discounting event," said Paul Lockstone, managing director at Barclaycard.
Read more: After the hype, this year's retail extravaganza of Black Friday was a short-lived frenzy
"This year, however, value-seeking consumers appear to be more eager to buy cut-price items across both sales periods as they try to combat rising prices."
The majority of shoppers will be partaking in the sales from the comfort of their own home online, while 43 per cent will brave the high street.
Londoners are banking on spending the most at £240, followed by £203 in the West Midlands and £200 in Yorkshire.
For 15 per cent of Brits, waiting until after Christmas is too much to ask. Barclaycard data showed that one in seven people plan to shop online on Christmas Day, as 33 per cent of these people said they feared missing out on bargains, 25 per cent would be motivated by boredom, and 16 per cent were hoping to bag a discounted item for someone they hadn't seen over Christmas.
Read more: UK retail sales slide as consumers cut discretionary spending
Barclaycard pointed to inflationary pressures to explain the rising interest in winter sales. Although 22 per cent of people have a higher disposable income than in 2016, almost a quarter think prices will rise this year.
According to other research, real wages – which take into account inflation – are set to drop in 2018.
Read more: UK real wages to drop in 2018 due to Brexit and inflation, report says
[contf] [contfnew]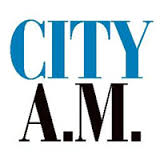 [contfnewc] [contfnewc]
The post London consumers are set to splash out on Boxing Day sales appeared first on News Wire Now.