Tech
Meet the robot that can fold your clothes
There may still be no sign of the long overdue hoverboards promised to us by Back to the Future, but how does a robot that can fold your clothes sound as a compromise?
The $16,000 (£11,654) pricetag may make it somewhat out of reach for most of us, but there can be no denying that the so-called Laundroid from Japanese tech firm Seven Dreamers Laboratories was one of the star attractions at this year's incarnation of the world's biggest gadget show.
CES 2018 came to an end on Friday, with more than 170,000 visitors and some 4,000 exhibitors having descended on Las Vegas during the course of the week to sample the inventions of tomorrow.
Laundroid drew plenty of attention, with its aim to one day put an end to the mundane task of folding clothes through advanced robotics and artificial intelligence (AI).
Users simply throw a pile of up to 30 pieces of dry clothing into its bottom drawer, push a button, and the clothes soon appear neatly folded on one of the device's pickup trays towards the top.
The AI inside Laundroid has been trained to recognise different types of clothing to distinguish between shorts, pants, towels and more, and once it has worked out what needs to be folded it quickly gets to work.
The man behind it, company president and chief executive Shin Sakane, explained: "There are a few multiple robot arms in there and there are a few cameras in there.
"Yeah it is a little bit expensive at the beginning, it is $16,000 to start. But we are hoping for the little bit wealthy people to purchase at the beginning in order for us to invest in the research for lowering the cost of the Laundroid so that we can sell to many people at a price range less than $2,000."
Although CES – celebrating its 50th anniversary this year – was dominated by developments in virtual and augmented reality, as well as Amazon and Google's ongoing battle to provide the smart home management system of choice, there were also plenty of products to rival Laundroid's futuristic quirkiness.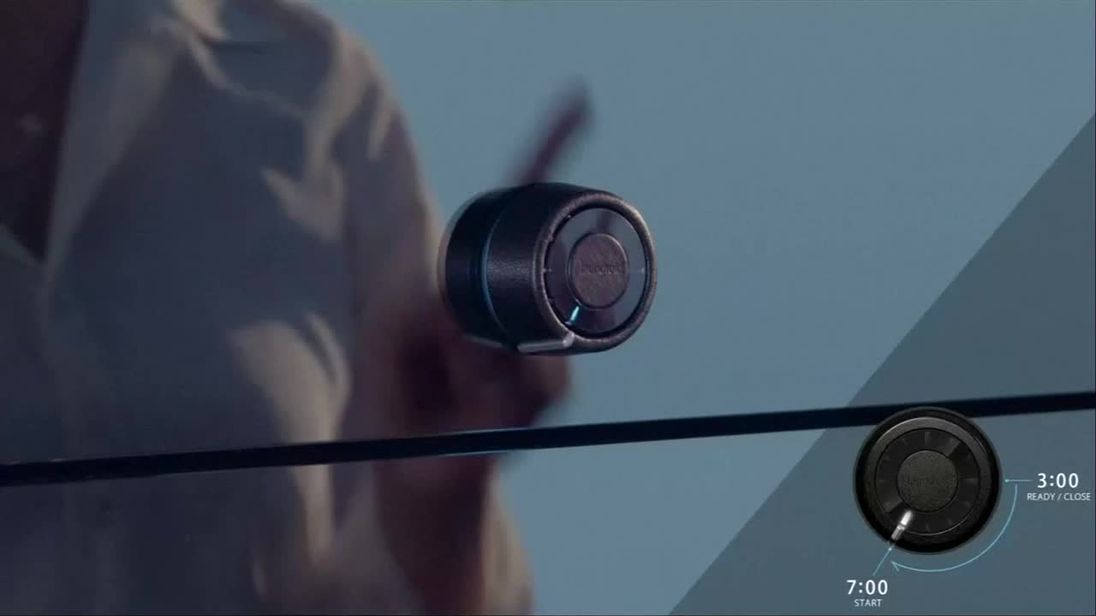 Omoron Automation – another Japanese company – showed off a ping pong-playing robot that can adapt its game by reading a human's body language, and Kerastase revealed a "smart hairbrush" fitted with an accelerometer, gyroscope and microphone to provide "insights into manageability, frizz ones, dryness, split ends and breakage".
There were a few notable inventions competing for the attention of pet owners, too.
More from Tech
Litter-Robot uses sensors to detect when a cat enters and leaves its litter box, gives the feline's business time to clump, sifts through it and then deposits the waste into a carbon-filtered draw for clean, odour-free collection.
And for those who prefer to relieve themselves outside, the PetWALK pet doors allow cats and dogs to securely leave the house as and when they like, with RFID tags used to lock the door behind them for when nobody else is home.
[contf] [contfnew]
[contfnewc] [contfnewc]