Business
Millennial hug: Business enjoys surprise thumbs-up from younger generation
The British public's attitude to business have improved markedly over the last six months, driven by a surge in positive sentiment from millennials, a new survey published today will show.
The poll of more than 2,000 British adults by the Confederation of British Industry (CBI) found two-thirds of Brits think UK business has a good reputation, a seven per cent jump since the same question was asked in July.
The proportion of 18- to 34-year-olds expressing positive views during that period jumped by 15 per cent, a significant rise.
Read more: How finance should bridge the parallel worlds of globalism and populism
Fenella Grey, managing director of PR agency Porter Novelli London, which participated in the research, said the big shift in millennials' attitudes was "really unexpected", given the "uncertainty created by a Brexit the majority of them didn't want."
However, while attitudes towards business improved, some 68 per cent of respondents still believe that chief executives are "out of touch with people's lives".
Meanwhile, seven in 10 people believe treating employees well is the best way for business to improve its reputation, a nine per cent change since July.
Read more: Millennials think their pay will go up in 2018
The second most effective action to improve business reputation is through tax transparency, after a slew of controversies involving the tax payments of large multinational firms such as Starbucks, Google, and Amazon in recent years.
Perhaps unsurprisingly, employees said being paid fairly was the most important aspect of being treated well by their employer. Stagnant pay since the financial crisis has become a central political issue.
In a foreword to the research to be published today, Josh Hardie, CBI deputy director-general, called for increased levels of employee engagement as well as communicating in a "way that is genuine, compelling and which resonates with what the public values from business."
Read more: "Shorter, sharper" corporate governance code welcomed
[contf] [contfnew]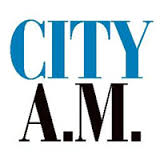 [contfnewc] [contfnewc]