Russia
Most Russians see their country as a great power – poll
A majority of Russian citizens have told researchers they are proud of their country, and an equal number say they believe that the Russian people have a special role in history.
According to research conducted by the Levada independent public opinion agency in late November, 67 percent of Russians are proud of the current state of affairs in their country, up from 53 percent four years ago. The number of those who hold opposite opinions towards Russia fell from 40 to 26 percent over the same period.
Even more respondents – 72 percent – said that they consider Russia to be a great world power, while 22 percent said they disagree.
Read more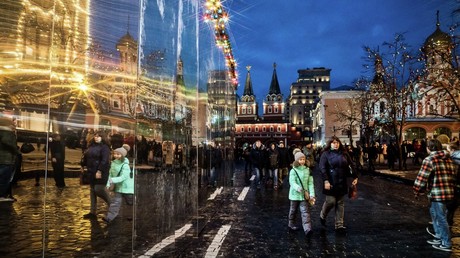 When asked about the main source of pride in their country, 46 percent answered its history, 39 percent said that they had warm feelings towards their birthplace, and 25 percent said that they were proud of the country where they simply happened to live. Other answers include Russian nature, great people of Russian origin, and the language. Pride in Russian military might was also among the answers (five percent).
Sixty-four percent said they believe that Russians play a special role in history – an all-time high for this answer. The lowest percentage (13 percent) for this was in 1992.
Along with growing pride for their country, hostility towards the US and EU has increased, a Levada poll from earlier this month showed.
In particular, the percentage of Russians with a negative attitude towards the US has risen from 49 to 60 percent over the past year, and the number who say they are discontent with the policies of the EU has increased from 47 to 54 percent. Only 24 percent say they have positive feelings towards the US, and 28 percent say they are favorably disposed to the EU.
The percentage of those who want Russia to repair relations with the US and Europe has increased from 62 to 75 percent over the past 26 months.
[contf] [contfnew]
[contfnewc] [contfnewc]
The post Most Russians see their country as a great power – poll appeared first on News Wire Now.