Business
MPs raise fears over food security after Brexit
MPs have warned that Brexit could pose a risk to UK farmers and the nation's food security.
In a report published today, the All-Party Parliamentary Group on Agroecology for Food and Farming has said farmers should not be treated as a "bargaining chip" when UK negotiators sign new trade deals post-Brexit.
Read more: Buckle up, traders: What to expect from Brexit in 2018
The cross-party group of MPs and peers singled out US standards as a possible risk to the quality of food in the UK, saying that the Trump administration would oppose any improvement of farming standards.
Labour MP Kerry McCarthy, chair of the group, said: "There are serious concerns that if negotiators don't value farmers enough and build poorly-managed trade deals that reflect this – particularly a US-UK deal – it could trigger a race to the bottom in terms of standard and ability of our own farmers to compete.
"The APPG is determined that this sector should not become a bargaining chip or something that can easily be traded."
With UK-EU trade negotiations around the corner, politicians must soon decide whether, or how far, the UK will diverge from EU standards after Brexit.
Read more: UK scouts out Pacific bloc for post-Brexit trade
Food security has risen to the top of the agenda after concerns were raised that a trade deal with the US could lead to chlorine-washed chicken sold on supermarket shelves.
Environment secretary Michael Gove has said, however, that the UK will not be compromising its environmental standards in the pursuit of any trade deal.
[contf] [contfnew]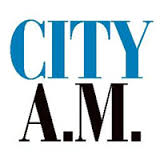 [contfnewc] [contfnewc]