Business
MPs should know better than to smear Legatum
Something is rotten in Britains parliament when MPs play fast and loose with parliamentary privilege, which exists for the very serious purpose of protecting the countrys national security.
This week in parliament, four MPs publicly attacked Christopher Chandler, founder and partner of Legatum, as "an object of interest to French intelligence", with a string of accusations that are not true.
However, the "evidence" of these accusations is being withheld from the public (and from Chandler), due to parliamentary privilege.
Read more: MP claims Legatum founder "an object of interest" over links to Russia
Labours Liam Byrne, inverting an ancient legal principle, added that: "innocence must be proven".
In this case, an individual has been presumed guilty, attacked publicly, and blocked from defending himself either privately or publicly because the evidence is deemed secret.
It seems to us that, in this case, parliamentary privilege has been used to make mischief.
We all know the guiding principles of Britains great legal system: we are innocent until proven guilty, and we should be granted a fair hearing. Yet these four MPs have chosen to make their accusations public, in the House of Commons, and have used parliamentary privilege to withhold the "evidence" and make any defence impossible.
What is at stake here is something more important than Chandlers reputation – it is truth itself that is in the balance.
Chandlers reputation is safe because he is highly ethical, has done nothing wrong, and is an active philanthropist who has helped millions of people. This nonsense and innuendo will not stick.
However, the reputation of the accusers will be in question when their accusations are revealed to be meritless.
Their use of parliamentary privilege to make defamatory and untrue accusations degrades public debate, and harms the democracy they purport to care about.
We ask that the "secret" file is made available to us so that a response can be provided, rather than being subjected to trial by mob rule.
The accusations are not credible. They appear to relate to an alleged investigation at the time when Chandler lived in Monaco 16 years ago – although he has never been contacted, questioned, or investigated by the authorities in Monaco, or any other jurisdiction, about alleged links to Russia, nor the propriety of his business dealings.
This suggests that the investigation, if there was one, did not go anywhere.
Being an "object of interest" to French intelligence 16 years ago is ambiguous and open to interpretation and innuendo. It makes Chandler an easy target.
Why? Because of Brexit.
Chandler has become a target of a group of Remainers who are seeking to overturn the stated will of the British public and undermine the decision to leave the EU.
These Remainers in parliament are hitting out at the Legatum Institute, a think tank founded by Legatum that provided research and ideas on the UKs global free trade opportunities after leaving the EU.
This work has been jumped on by Remainers and has led to the invention of many fantastical conspiracy theories, including Legatum being a mastermind of Brexit in collusion with foreign powers like Russia.
This is all errant nonsense. Neither Legatum, the Legatum Institute, nor any of our partners took a public position on Brexit.
The Legatum Institute was founded to promote pathways from poverty to prosperity via free trade and markets, hence its coverage of UK global trade.
The Legatum Institute also has an 11-year track record of standing up for truth, including holding the Russian state accountable for the effects of its propaganda.
In addition, Legatum funds the Legatum Foundation, an institution that has founded, funded, and developed organisations that have improved the lives of more than 250m people in 100 countries. Their work has included deworming children, combating human trafficking, and getting tens of thousands of the worlds poorest and marginalised children back into education.
Legatum is a purpose-driven investment business with a mission to promote prosperity. We are involved in the promotion of pathways from poverty to prosperity at the Legatum Institute and the Legatum Center at MIT in Boston, USA, and in solving humanitarian causes on the ground.
We stand up for truth, and we believe in the infinite value of every individual on the planet.
And thats why we call the MPs who attacked Christopher Chandler on Tuesday errant abusers of the ethos of the Houses of Parliament, the mother of democracy.
They know better, so we believe they can do better.
Read more: The anti-Brexit House of Lords has just signed its own death warrant
[contf] [contfnew]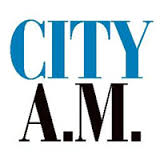 [contfnewc] [contfnewc]