Business
Nick Clegg to be knighted in New Year Honours
Former deputy prime minister and leader of the Liberal Democrats Nick Clegg will receive a knighthood in the New Year Honours, according to reports.
The honour will be announced on Saturday, according to senior Lib Dem sources cited by the Daily Mail.
Clegg, who led his party into coalition government with the Conservatives from 2010 to 2015, lost his seat in Parliament in this year's General Election to Labour's Jared O'Mara, after managing to hold it in 2015 as his party was almost wiped out.
Read more: Liberal Democrat leader Tim Farron clings on after Nick Clegg loses seat
He has since written a book, How to Stop Brexit, published in October, as well as making regular interventions in the Brexit debate in newspapers and other media.
Clegg himself played an important part in the Brexit vote: former Prime Minister David Cameron is widely thought to have included a pledge to stage a referendum on leaving the EU because he assumed the Lib Dem coalition partners would veto it; the Conservatives then won an unexpected majority, forcing Cameron to hold the vote.
Before entering Parliament in 2005, Clegg served as an MEP and as an international trade negotiator in the European Commission, the executive arm of the EU. He became Lib Dem leader in 2007.
Read more: Nick Clegg warns hard Brexit will harm Britain's economy
[contf] [contfnew]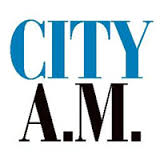 [contfnewc] [contfnewc]
The post Nick Clegg to be knighted in New Year Honours appeared first on News Wire Now.