Business
Officials forced back to drawing board over customs union
Government officials have been forced back to the drawing board after Theresa May failed to secure an agreement on the customs union at todays critical Brexit war Cabinet.
The Prime Minister has asked Brexit negotiator Olly Robbins and his team to bring forward "revised proposals" after the two options – both of which have already been rejected by the EU – failed to gain traction.
New attendees – home secretary Sajid Javid and defence secretary Gavin Williamson – were instrumental in blocking May and Robbins preferred customs partnership model, dubbed "completely cretinous" by backbencher Jacob Rees-Mogg, under which the UK would collect tariffs on behalf of the EU.
Ahead of the summit, Rees-Moggs European Research Group warned that taking this route could lead to the collapse of Mays vulnerable government.
The alternative – the "max fac" customs agreement – which leaves open the likelihood of some form of physical border in Ireland – also failed to rally support.
One source played down suggestions Javid and Williamsons rebellion was "an ambush", but warned she was at risk of losing support from the pro-Leave faction across the party, with backbenchers "mouthing off" about the mess she was making of the process.
"This is the first time she has misstepped with Brexiters and like it or not she relies on that support," the source said. "This a new dynamic."
However, another source said even if Leavers got their way a strengthened phalanx of Remainers could prove a headache further down the line.
"Without [Rudd] in the room, they will wonder who is representing their point of view," he said. "When it comes to votes on the customs union, you need Damien Green, Dominic Grieve, Amber Rudd, Anna Soubry and the rest to make sure it gets through the Commons."
Soubry told City A.M.:"It's really important the government puts British business and therefore our economic well being at the heart of the Brexit negotiations. If they do then the government will ensure by whatever means or name we continue to have the benefit of tariff-free, frictionless trade with the EU."
Although the government has insisted repeatedly that the only options under consideration were the two May announced as part of her Mansion House speech in early March, by the afternoon it was clear a third way was being mulled.
A spokesman said: "Work has been ongoing on two options; that work has been proceeding. Ideas are obviously evolving as we go along – the Prime Minister has said theres a number of options of ways to proceed," adding there were "a number of ways of taking this forward".
[contf] [contfnew]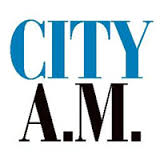 [contfnewc] [contfnewc]