Movies
Photos: Street Artist Trolls Golden Globes with 'We All Knew' Artwork
Street artist Sabo has apparently trolled Hollywood celebrities arriving for Sunday night's Golden Globes in Los Angeles with artwork implying that many of them knew about widespread allegations of sexual misconduct in the entertainment industry, and did nothing to act.
Photos posted on social media show the art, which consists of several pieces including a mock poster featuring this year's Globes host, late-night host Seth Meyers, as well as a fake "Stop" sign that urges a stop to "Pedophiles," "Perverts," and "Rapists."
Twitter/@unsavoryagents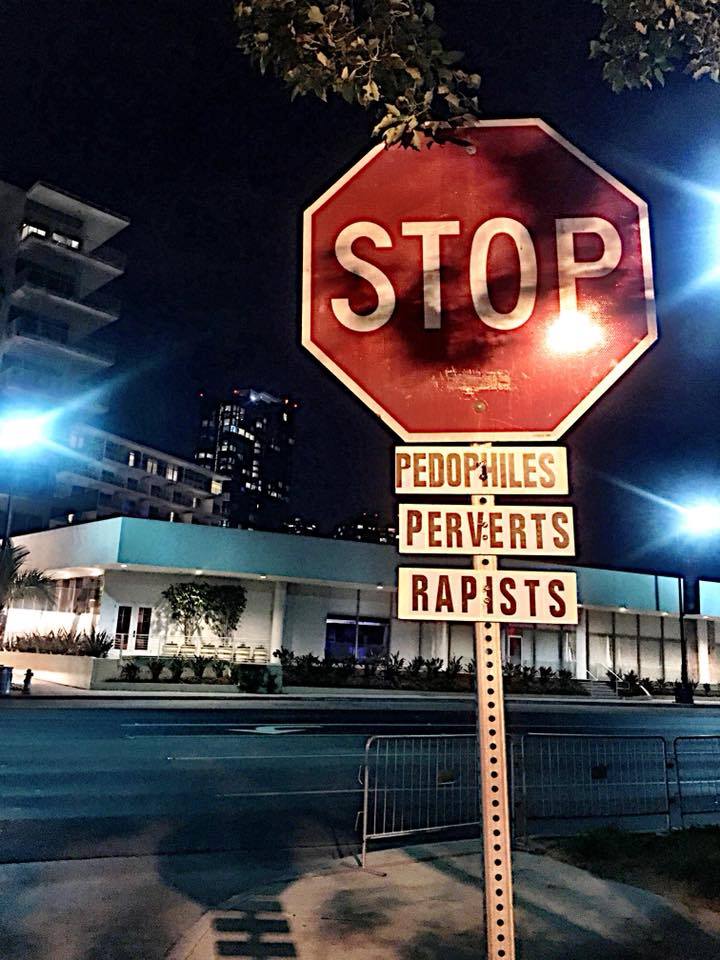 Twitter/@unsavoryagents
The art also includes a bench that had been modified to include a photo of disgraced film producer Harvey Weinstein dressed as a god-like figure, an apparent reference to actress Meryl Streep calling the producer "God" during an acceptance speech at the 2012 Golden Globes. Weinstein has since been accused of sexual misconduct by dozens of women, including several A-list actresses.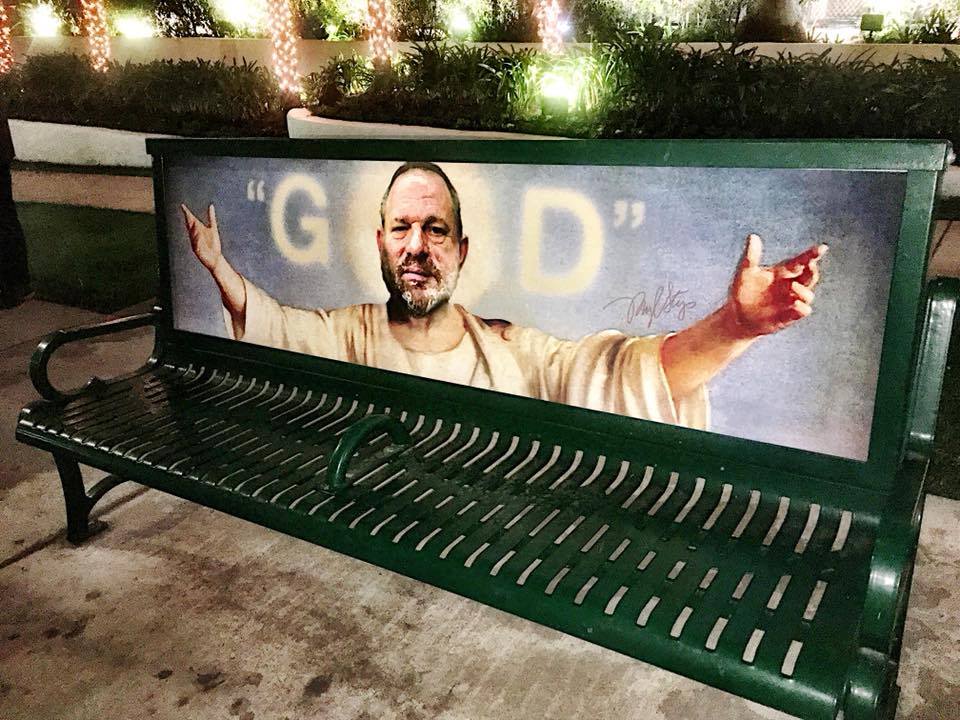 Twitter/@unsavoryagents
The pre-Golden Globes art is not the first time Sabo has taken aim at Hollywood over its handling of the scandal.
In December, posters featuring images of Streep and Weinstein — with the words "She Knew" superimposed over the actress' eyes — appeared around Los Angeles, an apparent criticism of Streep's claim that she did not know the extent of Weinstein's alleged behavior.
"I wasn't deliberately silent. I didn't know," Streep said in a statement last month. "I don't tacitly approve of rape. I didn't know. I don't like young women being assaulted. I didn't know this was happening."
Sabo has repeatedly lampooned Hollywood with his street art, including before awards shows. In February, the artist mocked celebrities and their "unwatchable movies" with posters outside the Dolby Theater just before the Oscars.
The artist has also put up work critical of actor Leonardo DiCaprio, Facebook founder Mark Zuckerberg, and former Democratic presidential candidate Hillary Clinton.
Follow Daniel Nussbaum on Twitter: @dznussbaum
[contf] [contfnew]
[contfnewc] [contfnewc]