Business
PM: Most Brits "want the government to get on and deliver a good Brexit"
Prime Minister Theresa May is "determined" to keep up Brexit talks progress after a year of "steady progress" on Britain's divorce from the EU.
Attentions in 2018 will focus on trade and security issues associated with Brexit, May said in a New Year's message published today.
The PM added:
Whichever way you voted in the referendum, most people just want the government to get on and deliver a good Brexit, and that's exactly what we are doing.
Brexit talks have stuttered throughout 2017, with many criticising the lack the slow rate of progress. After formally triggering the Article 50 process in March, ministers and the European leaders took until December to come to an agreement on the first phase of negotiations.
"I believe 2018 can be a year of renewed confidence and pride in our country," May said.
A year in which we continue to make good progress towards a successful Brexit deal, an economy that's fit for the future, and a stronger and fairer society for everyone.

And whatever challenges we may face, I know we will overcome them by standing united as one proud union of nations and people.
Read more: Theresa May praises Christian values in Christmas address
Criticism
Just days after the resignation of National Infrastructure Commission head Lord Adonis, whose criticism included a claim the government has "broken down" under the strain of Brexit, May hit back, saying the government "will carry on making a difference here and now on the issues that matter to people's daily lives".
The PM said better schools will be built in 2018, with more homes constructed "so housing becomes more affordable and more families can get on – and climb up – the housing ladder".
May also dedicated some of her message to the NHS, which celebrates its 70th birthday in 2018.
"We will continue to invest in our NHS and ensure it can deliver a world-class service now and for generations to come," she said.
Next year will also see the 100th anniversary of first votes for women in the UK. May vowed to "eliminate all prejudice and discrimination from our society".
And in a nod to universities minister Jo Johnson's recent speech defending free speech, the PM said stressed the need for "a public sphere where debate is constructive and courteous, and where we treat each other with decency".
Read more: Infrastructure chief Lord Adonis quits post over May's handling of Brexit
[contf] [contfnew]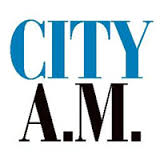 [contfnewc] [contfnewc]
The post PM: Most Brits "want the government to get on and deliver a good Brexit" appeared first on News Wire Now.