Middle East
Politicians, royals and celebrities sends support messages to Ahed al-Tamimi
Ahed al-Tamimi in Israel's Ofra military court on 20 December 2017 ([email protected])
From British MPs to a Jordanian royal to a Palestinian pop star singer, international and Arab solidarity with a Palestinian teenager who was arrested earlier this week after slapping Israeli soldiers in her front yard continues.
Ahed al-Tamimi, 17, was taken into custody at dawn on 19 December when Israeli soldiers raided her family home in Al-Nabi Saleh, a small village near Ramallah in the occupied West Bank.
The Israeli army searched al-Tamimi's house, taking personal laptops, mobile phones, and electronic equipment belonging to the family.
Ahed's arrest came after a video went viral on Israeli social media, showing her slapping and kicking two armed Israeli soldiers with M16 guns, helmets, and body armour.
The video was reportedly filmed on a mobile phone on 15 December in front of al-Tamimi's house. It does not show any serious harm caused to the soldiers.
#شاهد l #فيديو
أخت رجال
الطفلة عهد التميمي 17 عام لحظة صفعها ظابط صهيوني بوجهه pic.twitter.com/PcQqOhXaKq

— Omar El Qattaa Sniper (@OmarElQattaa) December 19, 2017
Translation: The moment, the 17-year-old child Ahed Al-Tamimi, slaps a zionist officer on his face.
Al-Tamimi's father, Bassem, wrote on 19 December on Facebook that his daughter was reacting after Israeli soldiers shot her cousin, Mohammed al-Tamimi, on 15 December while he was protesting Donald Trump's decision to recognise Jerusalem as Israel's capital.
The 14-year-old was reportedly placed in a medically-induced coma after Israeli soldiers shot hiim in the face with a rubber bullet.
On Wednesday, as an Israeli military court extended Ahed detention until 25 December. She has not been charged.
After the court hearing, Bassem told journalists that he feels proud of his daughter.
"But I feel worried about her because she is in the hands of this terrorist regime, and I don't trust this court because it's a component of the occupation," he said. "It helps the occupation and the occupier to be more against the Palestinians."
Ahed's mother, Nariman, was also arrested on 19 December, while her cousin, Nour al-Tamimi, a 21-year-old who appears in the video, was arrested 20 December and have also not been charged.
Israeli Education Minister Naftali Bennett told Army Radio that the two Palestinian girls, Ahed and Nour, involved in the incident "should finish their lives in prison".
The teenagers and Ahed's mother are being held in HaSharon prison, north of Herzilya city in Israel, until their next court hearing this Monday.
'Let them go free'
The viral video of the incident and the trio's arrest have received wide-spread attention.
UK Labour Party leader Jeremy Corbyn said that Ahed al-Tamimi "should not be in prison because children should not be in prison".
"If people are standing up for their rights, then they should be allowed to do that," Corbyn said. "We have got to send a message of support to her [Ahed] and say to the authorities: please, no more imprisonment of children. Let them go free and let them be children."
My 6 year old raises #AhedTamimi arrest by #Israel with UK Labour Party Leader @jeremycorbyn today—here's his reply #ProudDad#FreeAhedTamimipic.twitter.com/LOY2JNpU6C

— Clayton Swisher (@claytonswisher) December 20, 2017
On Friday, British MPs raised an early day motion which attracted a dozen signatures and calls for al-Tamimi's immediate release.
The motion suggested that al-Tamimi has been targeted because her parents are leading activists against the occupation of their village. It also calls on the UK government to tell Israel that actions carried out without "genuine security concerns are in violation of the laws governing military occupation".
Al-Tamimi was presented Turkey's Handala Courage Award in 2012 for challenging Israeli troops in her village (AFP)
The Jordanian royal, Prince Ali Bin Al-Hussein, the half-brother of King Abdullah II, tweeted about al-Tamimi this week.
"Is this what really scares Israel @Netanyahu?" Al-Hussein wrote. "A young 16 year old girl, who has the courage to stand up for her rights as a child in the face on an illegal occupation that is breaking all norms of international law? Free her!!"
The famous Palestinian pop singer, Mohammed Assaf, who won the second season of the TV show Arab Idol in 2013, tweeted his support as well calling the teenager "the free woman, the beautiful of Palestine".
'Driving Israel insane'
The arrests of members of the al-Tamimi family are the latest after more than 450 Palestinians were detained since Trump made his Jerusalem announcement on 6 December, sparking widespread protests and worldwide condemnation.
The family are prominent campaigners against illegal Israeli settlements in the West Bank. Their village, Al-Nabi Saleh, a village of 600 Palestinian inhabitants is surrounded by the illlegal Israeli settlement of Halamish. Since 2010, pro-Palestinian activists have held a weekly march in the area against the Israeli confiscation of the village lands.
In clips from a short documentary circulated on social media after her arrest, Ahed described the difficulty she faces at Israeli checkpoints when she wants to go to school. She also said that she dreams of becoming a football player.
In 2012, after she won the Turkish Handala Courage Award for challenging the Israeli troops in her village, she had breakfast with Turkish Prime Minister Recep Tayyip Erdogan.
This week, Israeli newspaper Yediot Ahronot ran a front-page story about Ahed with the headline "Provocation did not work: Soldiers hold back in front of girl's provocation".

Yediot Ahronot front page on the 19 of December 2017, titled "The Power of Restrain. Provocation did not work: Soldiers hold back in front of girls provocation"
In Haaretz, journalist and occasional MEE contributor Gideon Levy analysed how Ahed was "driving Israel insane".
"The girl from Nabi Saleh shattered several myths for Israelis. Worst of all, she dared to damage the Israeli myth of masculinity," Levy wrote.
"Suddenly it turns out that the heroic soldier, who watches over us day and night with daring and courage, is being pitted against a girl with empty hands. What's going to happen to our machismo, which Tamimi shattered so easily, and our testosterone?"
[contf] [contfnew]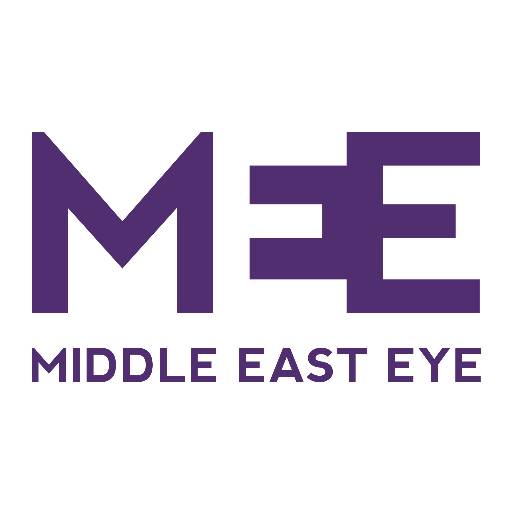 [contfnewc] [contfnewc]
The post Politicians, royals and celebrities sends support messages to Ahed al-Tamimi appeared first on News Wire Now.