Russia
Pro-business party confirms ombudsman Titov as candidate in 2018 election
The Russian Party of Growth has approved its leader, business ombudsman Boris Titov, as a candidate in the 2018 presidential election. Titov says his candidacy offers the nation a path of development.
The decision for Titov to represent the party in the election was voted on at the party convention on Thursday, with 74 delegates voting in favor and two against, with no abstentions.
Read more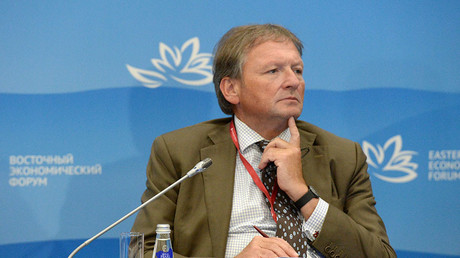 "I am going to take part in the race not only because we need to change our economy, we need changes in the political sphere," Titov told the convention participants. "I am taking part in the election because the moment of real choice has come for our whole nation."
Boris Titov said, however, that it would be impossible to make radical changes overnight to the entire economic system. "We cannot sack 30 percent of all civil servants and believe that this will lead to immediate changes in everything. We think that our primary task is to send groups of new effective managers to target destinations," he said. The first group, he added, would be an 'Administration of Growth' set up to develop a detailed program for economic reforms and later oversee its implementation.
The business ombudsman also said that changes in the economy must be backed by real research with the use of big data, strategic planning, and "real project management."
Titov first announced his candidacy in late November. He currently works as the business ombudsman, defending the interests of business people, and leads the Party of Growth – a minor right-wing, pro-business political party. It is revamped version of the Right Cause party, once owned by billionaire businessman Mikhail Prokhorov.
In earlier campaign statements, Titov said that while he sees the business class as potentially his main support base, he also wants to appeal to other parts of Russian society, as his party "has something to offer the country."
[contf] [contfnew]
[contfnewc] [contfnewc]
The post Pro-business party confirms ombudsman Titov as candidate in 2018 election appeared first on News Wire Now.