Business
RBS nets £150m in sale of Lombard unit to Investec and Shawbrook
Royal Bank of Scotland (RBS) has sold the offshore operations of its asset finance lender Lombard to Investec and Shawbrook.
RBS will net around £150m from selling off its Channel Islands operations of the lender, which was founded in 1861.
Investec and Shawbrook will split the Jersey and Guernsey assets division between them, although the proportions of the split remain unclear on the deal, which was first reported by Sky News.
Read more: Hurry up: Bank regulator warns of big ring-fencing risks on tight deadline
Meanwhile, South African bank Investec will take on the Isle of Man and Gibraltar operations.
A spokesperson for Investec said the purchase was "part of our long-term strategy to increase the specialist finance services we can provide to our clients."
Shawbrook's purchase is the specialist lender's first major move since being taken over last summer by a private equity consortium led by BC Partners and Pollen Street Capital.
Ian Cowie, managing director for business finance at Shawbrook said: "This transaction reconfirms Shawbrook's ambition to build on our presence in the Channel Islands and further demonstratesour commitment to supporting the local economy."
The move comes as the UK's biggest banks prepare for the new ring-fencing regime, which will be introduced in a year's time.
Read more: Victorious bidders win shareholder approval to take over Shawbrook
After the financial crisis regulators decided to separate investment banking operations perceived to be riskier from the retail operations on which people rely for daily financial services. The reforms mean losses to the investment bank will not affect the deposits in current accounts.
Lombard provided £6bn in business lending in 2015 to 52,000 business clients, according to RBS figures.
KPMG acted as an advisor on the deal. RBS declined to comment.
Read more: Investec profits up despite political clouds in the UK and South Africa
[contf] [contfnew]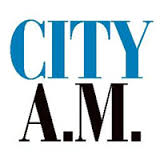 [contfnewc] [contfnewc]