Middle East
Remembering Cast Lead: How corporate media continue to justify Israel's criminal excesses
Palestine, now approaching its 70th anniversary of usurpation by Israel, has long been recognised as a laboratory for fine-tuning punitive Israeli policies and techniques.
As the International Jewish Anti-Zionist Network has extensively documented, the "ongoing colonisation of Palestine and the accompanying atrocities" have enabled Israel to develop "great expertise in repression", while "exporting these tools and methods on an industrial scale has become crucial to Israeli economic political power".
A primary media technique for justifying Israel's criminal excesses is to cast each act of Israeli brutality as a legitimate response to some or other Palestinian transgression – a right of retaliation that is categorically denied to Palestinians
Israeli atrocities
But Palestine has served as another kind of laboratory, one in which certain Western media figures and other upstanding characters work to perfect their talent for exonerating – and even encouraging – Israeli atrocities.
Since 27 December marks the ninth anniversary of the launch of Israel's Operation Cast Lead – a 22-day affair that dispensed with some 1,400 Palestinians in the Gaza Strip – we might as well start with the analysis by Thomas Friedman of the New York Times of that particular operation.
As Friedman saw it at the time, Cast Lead was simply "the latest version of the longest-running play in the modern Middle East, which, if I were to give it a title, would be called: 'Who owns this hotel? Can the Jews have a room? And shouldn't we blow up the bar and replace it with a mosque?'"
Of course, seeing as Israel was, as usual, doing most of the "blowing up" – and that Palestinian civilians perished at a rate of approximately 400: 1 vis-a-vis their Israeli counterparts during Cast Lead – some observers might have suggested alternate titles for the bloody spectacle, such as: "Why does Thomas Friedman have a job? And shouldn't we convert the New York Times office into a landfill?"
This became especially true when Friedman went on to advocate for war crimes by recalling Israel's alleged "education of Hezbollah" in its 2006 war on Lebanon and prescribing a similar educational approach to Hamas in Gaza.
Children at al-Shifa hospital in Gaza after a strike by Israel (Facebook / المركز الفلسطيني للاعلام)
A 'limited action'
In 2006, Friedman wrote, Israel's strategy had been "to inflict substantial property damage and collateral casualties on Lebanon at large", thereby "exact[ing] enough pain on [Lebanon's] civilians… to restrain Hezbollah in the future" – an arrangement he said "was not pretty, but it was logical".
Never mind those pesky international laws against collective punishment.
Other experts in the field of murderous logic include Harvard law professor emeritus Alan Dershowitz, who in 2006 proposed his own eloquent "continuum of civilianality" to effectively pardon Israel for regularly slaughtering civilians: "Hezbollah and Hamas militants… are difficult to distinguish from those 'civilians' who recruit, finance, harbour and facilitate their terrorism. Nor can women and children always be counted as civilians, as some organisations do."
READ MORE ►
And while Dershowitz and other champions of indiscriminate (but oh-so-civilised) bloodshed complain perennially of a perceived anti-Israel bias in the media, the truth of the matter is that media defences of Israel have become so institutionalised that the situation is almost boring to discuss.
Take Bret Stephens's Wall Street Journal piece "The Truth About Gaza", for example, in which he laments Israel's formal "disengagement" from the Strip in 2005 and manages to define Operation Cast Lead as a "limited action".
One wonders what unlimited action might entail.

A Palestinian boy at a demonstration on the Gaza side of the Erez crossing (AFP)
A primary media technique for justifying Israel's criminal excesses, of course, is to cast each act of Israeli brutality as a legitimate response to some or other Palestinian transgression – a right of retaliation that is categorically denied to Palestinians via wilful manipulation of cause-and-effect relationships and other chronological sleights of hand.
In the case of Cast Lead, the Israeli assault on Gaza was advertised as a reprisal for Hamas's alleged breaking of the ceasefire then in effect by firing rockets into Israel – the only problem being that the rockets in question (which injured no one) were in fact in retaliation for a deadly, ceasefire-breaking Israeli raid into Gaza.
At this point, it would seem that seven decades of ethnic cleansing, land theft and massacres by Israel might exempt the Palestinians from their permanent role of aggressors.
Shameless complicity
And yet the inversion of reality persists, aided by a mainstream media that when it can't hide or justify Israel's grave misdeeds simply dilutes them. It is this dilution process that is to thank for phenomena such as the 2014 New York Times headline regarding the slaughter of four Palestinian children on a Gaza beach – "Boys Drawn to Gaza Beach, and Into Centre of Mideast Strife".
Imagine if reports on the 2016 Orlando nightclub massacre had been headlined "Man Drawn to Bar, and Into Centre of Gun Control Debate". Anyway, the Gaza boys presumably occupied the wrong end of the continuum of civilianality.
As Israel continues its periodic onslaughts on the Palestinian coastal enclave, the media rarely misses a beat. In a recent dispatch for the Mondoweiss website, Steven Salaita outlines "how corporate media tacitly justify the murder of Palestinian children" – including during Israel's latest air strikes on Gaza this month.
READ MORE►
Selecting a typical example from the British Independent, Salaita demonstrates how the paper's coverage of Israeli air strikes that wounded six Palestinian children can even be interpreted as "actually blam[ing] the children for their own injuries".
Salaita emphasises that "stories about Israeli bombing aren't informational; they are ideological, reproducing orientalist fantasies of the malevolent Arab".
In the face of such shameless journalistic complicity, meanwhile, there are mercifully still humans working to preserve their own humanity – and ours.
On the Cast Lead anniversary, it's worth rereading Irish activist Caoimhe Butterly's account of her experience in Gaza under Israeli attack:
"The morgues of Gaza's hospitals are overflowing. The bodies in their blood-soaked white shrouds cover the entire floor space of the Shifa hospital morgue. Some are intact, most horribly deformed, limbs twisted into unnatural positions, chest cavities exposed, heads blown off, skulls crushed in. Family members wait outside to identify and claim a brother, husband, father, mother, wife, child. Many of those who wait their turn have lost numerous family members and loved ones."
Comprehensive devastation notwithstanding, Butterly wrote that "the steadfastness of Gaza continues to humble and inspire all those who witness it. Gaza, Palestine and its people continue to live, breathe, resist and remain intact and this refusal to be broken is a call and challenge to us all."
And as Friedman's "longest-running play in the modern Middle East" continues to generate standing ovations for Israeli-induced carnage, here's hoping the curtain will fall – and break the whole theatre in the process.
– Belen Fernandez is the author of The Imperial Messenger: Thomas Friedman at Work, published by Verso. She is a contributing editor at Jacobin magazine.
The views expressed in this article belong to the author and do not necessarily reflect the editorial policy of Middle East Eye.
Photo: A Palestinian boy holds his sister near the rubble of their home, destroyed in the 2014 Gaza war (Reuters)
[contf] [contfnew]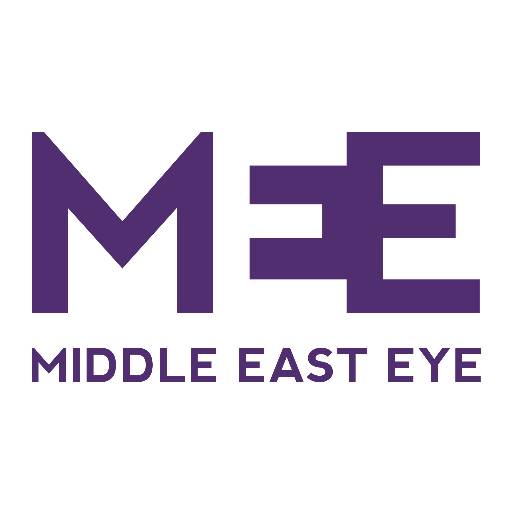 [contfnewc] [contfnewc]
The post Remembering Cast Lead: How corporate media continue to justify Israel's criminal excesses appeared first on News Wire Now.