Business
Rise of the robots: Risk to more jobs as minimum wage increases warns IFS
Higher minimum wage levels could tempt British employers to automate more jobs, risking a rise in unemployment, respected economists at the Institute for Fiscal Studies (IFS) will today warn.
In research to be published today, the IFS will call for "extremely careful monitoring" of the effects of government increases to the minimum wage as more jobs which could be replaced by machines fall into the law's scope.
The proportion of over-25 employees on the minimum wage will have tripled between 2015 and 2020 to reach 12 per cent, the IFS estimates. Both main political parties in the UK plan to increase the minimum wage further from its current £7.20 per hour for over-25s.
Read more: Jobs tsar warns MPs minimum wage rules would end gig economy
The Conservative-led government plans to raise the minimum wage to 60 per cent of median earnings by 2020, forecast to be £8.56 per hour. Meanwhile, Labour plans to raise it significantly further, to match the living wage at around £10 by 2020.
Agnes Norris Keiller, an IFS research economist and an author of the new research, said: "Beyond some point, a higher minimum must start affecting employment, and we do not know where that point is."
She added: "Meanwhile even higher rates, as proposed for example by the Labour party, would bring even more employees in more automatable jobs into the minimum wage net."
Read more: May and Corbyn told to show caution in minimum wage plans
Previous rises in the minimum wage since the Labour government introduced it in 2005 have had little effect on unemployment, which has fallen to four-decade lows even as the minimum wage has risen much faster than average earnings.
However, the IFS research indicates jobs which will start to fall inside the minimum wage as it increases further will be easier to automate.
Up to now the bulk of minimum wage jobs have been in personal service occupations, such as hospitality workers, the IFS analysis shows. These jobs are more difficult to automate than so-called "routine" jobs, such as retail cashiers or receptionists.
If the cost of investing in robots or other forms of automation – such as supermarket self-checkout machines – falls below employing workers, those jobs could disappear, although the research also noted jobs could be saved by improved training or new jobs, such as those for servicing the machines.
Read more: Business groups question Corbyn's £10 minimum wage plan
The IFS warning echoes others from prominent academics of the threat to jobs from automation. Last week the Institute for Public Policy Research estimated that jobs with wages worth £290bn a year – a third of all earnings in the economy – are at risk of automation.
Meanwhile, in 2013 Michael Osborne and Carl Frey from Oxford University estimated that 47 per cent of jobs in the US are "at risk" of being automated in the next 20 years.
The minimum wage has risen steadily since it was introduced at £5.05 per hour in 2005 to £7.20 for over-25s today.
A government spokesperson said the minimum wage "is creating a stronger economy and a fairer society, having delivered the fastest pay rise for the lowest earners in 20 years."
Rebecca Long Bailey, Labour's shadow business secretary, said technology could bring "immense benefits", and would not necessarily harm employment.
She said: "Higher wages, good jobs, greater investment in skills and technology to boost productivity and high employment all go together. They are complements, not trade-offs."
Read more: Minimum rage: The top 10 excuses for firms cheating their staff on pay
[contf] [contfnew]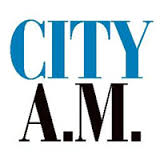 [contfnewc] [contfnewc]