Business
Russia-EU pork dispute: Moscow challenges 'baseless' EU trade sanctions demand
Moscow has rejected an EU demand for €1.39 billion in compensation over a Russian pig and pork import ban by calling it "baseless." The order will be challenged in a court of arbitration.
Moscow has fulfilled all the requirements stipulated by the World Trade Organization (WTO) with regard to its pork and pigs import policy and lifted its embargo on the said products, the Russian Economic Development Ministry said. The embargo was imposed because of an outbreak of African swine fever (ASF) in some European countries.
Read more
Moscow first imposed the embargo on European pig and pork imports in 2014 following the ASF outbreak in several European states. In February 2017, the WTO ruled the Russian pork ban illegal under international trade rules. Russia tried to appeal the decision but the WTO dismissed the motion.
In December 2017, Russia complied with the WTO decision by lifting the pork ban imposed in compliance with the Rosselkhoznadzor decision. However, EU pork imports still remain banned in Russia as part of retaliatory measures imposed by Moscow against the EU in response to Europe's anti-Russian sanctions.
Brussels, meanwhile, continues to claim that Moscow has not fulfilled the WTO requirements. Russia denounced the new EU complaints over the issue as "unfounded."
Russian officials "expressed their absolute disagreement with the EU position" at a meeting of the WTO dispute settlement body which convened on January 3, Russia's trade ministry said in a statement. It added the issue was thus submitted to arbitration under WTO rules.
Earlier, the EU demanded the WTO grants it rights to impose trade restrictions against Russia as compensation over its losses resulting from the Russian pig and pork import ban. Such restrictions could involve higher import duties for Russian goods as well as a partial or full ban on the import of some Russian products.
Read more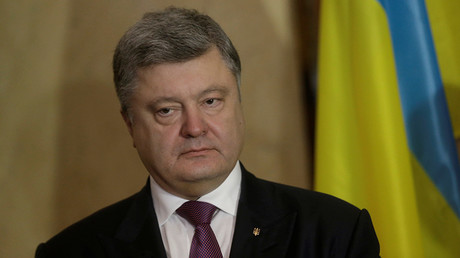 The European Union seeks to impose annual trade sanctions worth €1.39 billion ($1.65 billion) on Moscow, with additional penalties increasing by 15 percent every year. It claims that this sum is equivalent to the total value of its pig and pork export to Russia before the ban.
Russia said such measures could be taken only if a country does not fulfil the demands of the WTO dispute settlement body. It added the EU has no right to seek such compensation, as the Russian Federal Service for Veterinary and Phytosanitary Surveillance (Rosselkhoznadzor) lifted its ban on EU pigs and pork products in compliance with the WTO requirements in December 2017.
The statement further said that Russia would take part in the arbitration court hearing concerning the validity of the EU demand as well as initiating other arbitration proceedings to prove that it had complied with the WTO requirements. Russia's Economic Development Ministry also clarified that it's not considering leaving the WTO over the trade dispute with the EU.
Moscow does not "consider the issue of Russia leaving WTO," the ministry's statement said, adding that Russia's membership in the organization "creates a predictable and transparent environment [for trade] on foreign markets."
[contf] [contfnew]
[contfnewc] [contfnewc]