Business
Russia says United States has "crossed the line" by arming Ukraine
Russia has hit out at the United States for providing the Ukrainian military with weapons, saying the Trump administration has "crossed the line".
Sergei Ryabkov, deputy foreign minister, has released a statement accusing the US of seeking to increase casualties in the conflict with Ukraine.
Read more: Russian foreign minister tells Boris Johnson "relations are at a low point"
In a statement on the website of Russia's foreign ministry, Ryabkov said:
Washington is trying to present itself as a mediator. It is not a mediator at all, it is an accomplice in fomenting a war.
The statement comes after the US described Russia as a "revisionist power" in its new national security strategy.
The state department has announced that the US will hand Ukraine "enhanced defensive capabilities".
Read more: Putin announces he is running for President in Russian election
The Trump administration has not said what kind of weapons will be provided, but media reports have suggested the US will be giving the Ukrainian military Javelin anti-tank missiles.
Ryabkov added: "They have started talking about Javelin missile complexes 'to begin with'. The question is: what's next? American weapons can lead to new victims in our neighbouring country, to which we cannot remain indifferent."
[contf] [contfnew]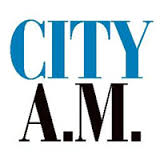 [contfnewc] [contfnewc]
The post Russia says United States has "crossed the line" by arming Ukraine appeared first on News Wire Now.