Russia
Russians view US, Ukraine and EU as country's main enemies – survey
Two thirds of Russians believe their country has enemies in the international arena, with the US, Ukraine and the EU topping the list, a fresh survey by independent pollster Levada Center has revealed.
According to research conducted in early December, 66 percent of respondents considered that Russia has enemies, while 21 percent believed that the country exists in a peaceful international environment. Levada Center has been carrying out similar surveys for the last 23 years. The highest result in response to this question was recorded at the beginning of the Ukrainian conflict in 2014, when 84 percent of those surveyed said that Russia had enemies.
Read more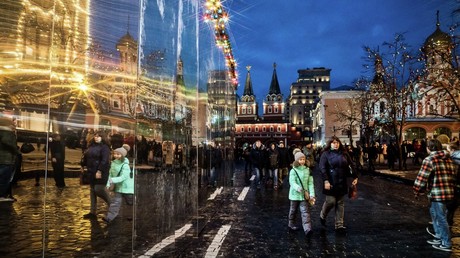 When asked to specifically name Russia's foreign enemies, the majority of respondents – 68 percent – singled out the US, which is no surprise as relations between Moscow and Washington are at their lowest in decades over accusations of election meddling, the imposition of sanctions, and other issues.
Second-placed Ukraine was far behind the US on the enemy list on 29 percent, followed by the European Union on 14 percent. Poland, the Baltic states and other former Soviet republics, Germany and the UK were also among the answers.
Meanwhile, NATO, which has been boosting its presence near Russian borders in recent years, was cited by just 6 percent of respondents, which was still more than terrorists from Islamic State (IS, formerly ISIS), Al-Nusra Front, and other groups (5 percent). 23 percent of those surveyed also said 'Yes' when asked if they believed that Russia was "surrounded by enemies from all sides."
"The US has been on the list of Russia's main enemies since the late 1990s, while Europe and Ukraine appeared on it after the outbreak of the conflict over Crimea, in which the West (both the US and Europe) unequivocally supported Ukraine," said Denis Volkov, Levada Center sociologist, as cited by RBC. "From the very beginning, the conflict was perceived not as Russian-Ukrainian, but as one between Russia and the West."
READ MORE: Most Russians see their country as a great power – poll
Another survey, carried out by the All-Russian Public Opinion Research Center in summer 2017, showed that 38 percent of Russians feared that the country may face a military attack. 63 percent of respondents considered the US to be the most likely source of aggression, followed by Ukraine (31 percent) and NATO (7 percent).
[contf] [contfnew]
[contfnewc] [contfnewc]