Business
Ship seized in row over illegal oil transfer to North Korea
South Korea has said it seized a ship last month that it suspected was delivering oil to North Korea, breaking international sanctions.
The Hong Kong-registered vessel, the Lighthouse Winmore, was stopped as officials said it transferred 600 tonnes of oil to a North Korean ship.
Read more: North Korea says UN sanctions are an "act of war"
Officials said the ship entered the Yeosu port in South Korea on 11 October, where it was loaded with oil destined for Taiwan.
However, South Korean officials said the oil was handed to a North Korean ship on 19 October. The ship was later seized when it returned to Yeosu.
US President Donald Trump has accused China of being involved in similar deals, saying on Twitter: "There will never be a friendly solution to the North Korea problem if this continues to happen."
China has refuted Trump's allegation.
Caught RED HANDED – very disappointed that China is allowing oil to go into North Korea. There will never be a friendly solution to the North Korea problem if this continues to happen!

— Donald J. Trump (@realDonaldTrump) December 28, 2017
The UN Security Council has passed tough sanctions on North Korea in a bid to deter the country from building up its nuclear capabilities. One of the measures will cut North Korea's imports of petrol by as much as 90 per cent.
North Korea has described the most recent set of sanctions, which were pushed by the United States, as an "act of war".
In a statement on the sanctions, North Korea said: "The United States, completely terrified at our accomplishment of the great historic cause of completing the state nuclear force, is getting more and more frenzied in the moves to impose the harshest-ever sanctions and pressure on our country."
All of the members of the UN Security Council supported the US motion.
[contf] [contfnew]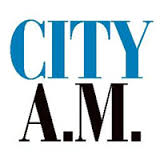 [contfnewc] [contfnewc]
The post Ship seized in row over illegal oil transfer to North Korea appeared first on News Wire Now.