Health
Steroid abuse 'raising health risk for thousands'
Image caption Public health experts say the use of anabolic steroids is one the rise
Tens of thousands of people may be at increased risk of dying early from heart attacks and strokes by misusing anabolic steroids, according to doctors.
The British Cardiovascular Society gave the warning amid concern steroids are now being taken by hundreds of thousands of people.
Public health experts say men in their teens and 20s are behind the rise.
Steroids are legal to use but illegal to supply, unless you're a doctor.
As well as heart attacks and strokes, NHS guidelines show people who misuse anabolic steroids also risk health problems like infertility and mood swings.
Gareth Jenkins, 29, who lives just outside Cardiff says he's been using them for nearly five years.
"Everything that we do in life now carries the risk of heart attack, cancer whatever it is – so I'm going to get those risks anyway," he says.
Gareth says he doesn't smoke or drink – and that's why he feels it is ok to take steroids.
"It's still probably stupid from a medical point of view. But that's the way I choose to live my life."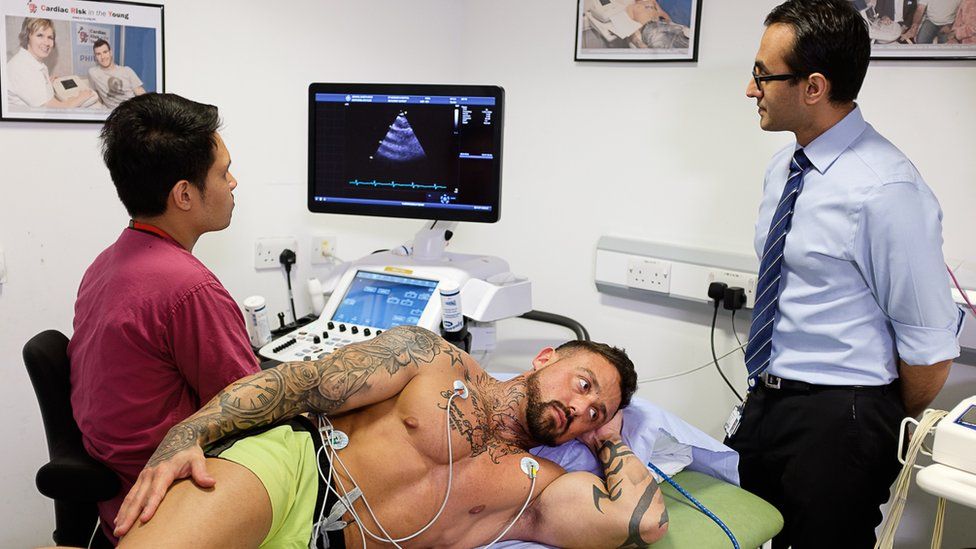 Image caption Steroid user Gareth Jenkins underwent a series of tests to find out what damage, if any, he'd done to his heart
Gareth agreed to be put through a series of health checks to see what, if any damage, he'd done to his body.
The tests showed the wall of his heart had thickened and the results were "at the very edge of normal".
Hearing what had happened to his heart concerned Gareth.
"I class myself as a sensible person. I don't want to push things to a point that's irreversible."
While he doesn't plan to stop taking steroids immediately, he says he will aim to come off them "in the next one or two years".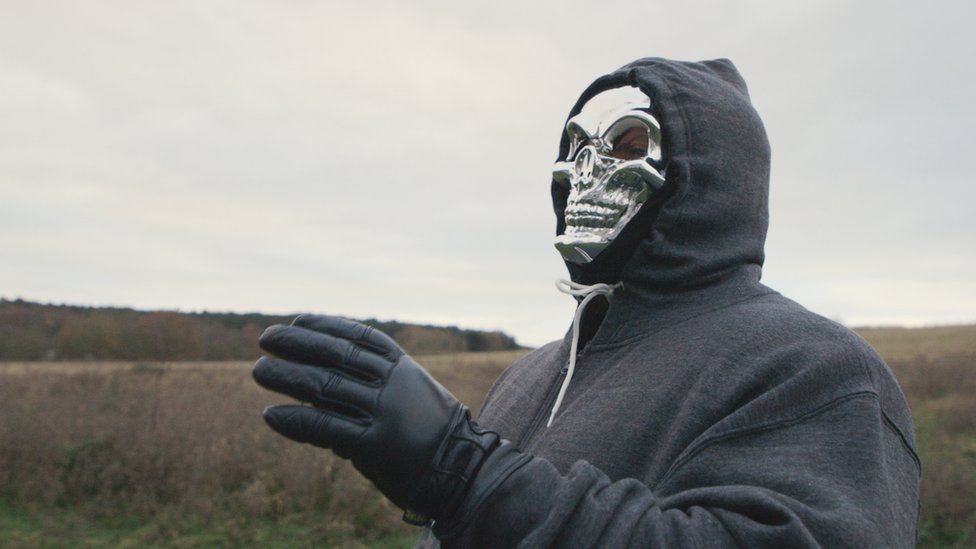 Image caption One illegal supplier says many of his clients are young guys
Anabolic steroids cause an imbalance of hormones which can damage many different organs, but in particular the heart.
If you're found guilty of supplying them you can face a prison sentence of up to 14 years.
But that hasn't stopped one man, who spoke to us on condition of anonymity, from dealing them.
He told Newsbeat there's a "very broad spectrum of people that use steroids".
"It ranges from young guys at 18, 19 or 20 – and they're just starting training and they're looking to bulk out for a summer holiday or just to attract the girls."
He says that's different to even just a few years ago – when most steroid users were in it for the long term, not just for a quick, cosmetic fix.
"These are the guys who are less aware. So you do have to tell them about the risks," he says.
And that change has been recognised at professional level too.
"We're seeing now a different population of steroid users, predominantly young men who are using purely for cosmetic purposes," says Jim McVeigh, one of the UK's leading experts on anabolic steroid misuse.
He points to social media and advertising as being partly to blame.
"Whenever you see a man with his shirt off on TV, the chances are he'll have a quite a well defined physique," says Jim.
"This is something women have had to deal with for generations but this is quite a new thing for men."
If you've got any questions on this story check out the BBC Radio 1 Advice pages.
Find us on Instagram at BBCNewsbeat and follow us on Snapchat, search for bbc_newsbeat
[contf] [contfnew]
[contfnewc] [contfnewc]
The post Steroid abuse 'raising health risk for thousands' appeared first on News Wire Now.