Middle East
Ten killed as protests in Iran continue for fifth day
Ten people died on Sunday in Iran amid nationwide protests, the country's state TV said on Monday without elaborating, as messages on social media called for further anti-government demonstrations.
Two were killed on Sunday in the southwestern town of Izeh and several others were injured, ILNA news agency quoted local member of parliament Hedayatollah Khademi as saying.
"I do not know whether yesterday's shooting was done by rally participants or the police and this issue is being investigated," Khademi was quoted as saying.
Last nighte in #Ahwaz,
reports of nearly 50.000 demonstrators in Ahwaz, southwest #Iran
"Death to #Dictator"#Iran#Iranprotests#No2Dictator#No2Rouhani#No2Khamenei#ایران#تظاهرات_سراسريpic.twitter.com/wqO5cfhCu9

— معصومه میرزایی (@MasoumehMirzaee) January 1, 2018
The state broadcaster said two others died in the small western town of Dorud when they were hit by a fire engine stolen by protesters, and ILNA reported a school for clergy and government buildings were torched in the northwestern town of Takestan.
Two other people were reportedly killed during protests at the weekend which brings the total number of deaths to 12.
Messages on social media urged Iranians to hold rallies in the capital Tehran and 50 other urban centres, many of which have already seen four days of unrest since price protests in the second largest city Mashhad on Thursday turned political.
This was despite Iranian authorities on Sunday blocking access to Instagram and mobile messaging app Telegram, which they accused of fomenting violence during the protests.
Tens of thousands of people have protested across the country against the Islamic Republic's government and clerical elite, prompting authorities to warn of a tough crackdown.
Some called on Supreme Leader Ayatollah Ali Khamenei to step down and chanted against a government they described as thieves.
Call for calm
Protests continued on Sunday evening even though President Hassan Rouhani appealed for calm. He said Iranians had the right to criticise authorities, but warned of a crackdown against unrest.
The protests are the biggest since 2009 when demonstrators called for the removal of Mahmoud Ahmadinejad as president after a disputed election result.
"The government will show no tolerance for those who damage public properties, violate public order and create unrest in the society," Rouhani said in remarks broadcast by state TV.
Rouhani came to power in 2013 promising to mend the economy and ease social tensions, but anger over high living costs and a 12 percent unemployment rate have left many feeling that progress is too slow.
Unemployment is particularly high among young people, who are generally considered less deferential to authority.
READ MORE►
"Rouhani has run an austerity budget since 2013 with the idea that it's a tough but necessary pill to swallow to manage inflation and currency problems and try to improve Iran's attractiveness for investment," said Esfandyar Batmanghelidj, founder of the Europe-Iran Forum.
"But choosing years of austerity immediately after a very tough period of sanctions is bound to test people's patience," he said.
Police have so far taken a relatively soft approach to the unrest.
The authorities have blamed external forces for fomenting violence, saying the majority of social media reports were emanating from regional rival Saudi Arabia or exile groups based in Europe.
Trump intervention
US President Donald Trump, a fierce critic of Tehran, said the "big protests" showed people "were getting wise as to how their money and wealth is being stolen and squandered on terrorism".
Big protests in Iran. The people are finally getting wise as to how their money and wealth is being stolen and squandered on terrorism. Looks like they will not take it any longer. The USA is watching very closely for human rights violations!

— Donald J. Trump (@realDonaldTrump) December 31, 2017
He accused Iran of "numerous violations of human rights", adding it "has now closed down the internet so that peaceful demonstrators cannot communicate. Not good!"
Rouhani dismissed Trump's comments.
"This man who today in America wants to sympathise with our people has forgotten that a few months ago he called the nation of Iran terrorist," Rouhani said.
The intelligence minister of regional arch-foe Israel on Monday also voiced his backing for the protests.
"I can only wish success to the Iranian people in the struggle for freedom and democracy," Israeli Intelligence Minister Israel Katz said in an Army Radio interview.
"If the people succeed in achieving freedom and democracy, many of the threats on Israel and the entire region today will disappear."
Events in Iran have also sparked anti-government protests outside embassies across the world, including in Washington and London.
[contf] [contfnew]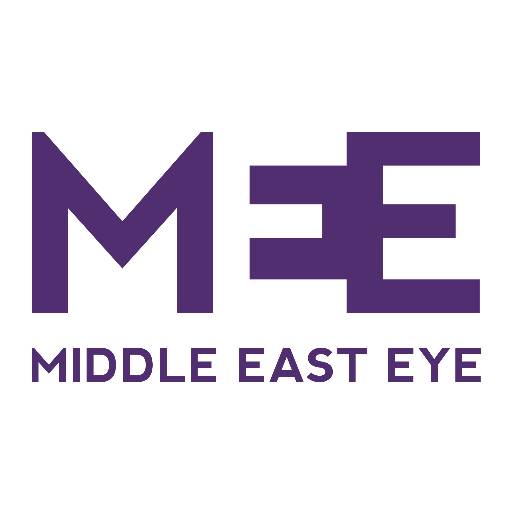 [contfnewc] [contfnewc]
The post Ten killed as protests in Iran continue for fifth day appeared first on News Wire Now.