Middle East
Tens of thousands of Yemenis held by all sides of war without trial or charge
In Sanaa, protesters calls for the release of prisoners being held in government jails in July 2017 (AFP)
TAIZ, Yemen – They were small disputes – an argument between old friends over money, another over who worked in particular jobs at local schools.
But that was enough to land shopkeeper Atif Saeed Abdu and Gaber al-Sofi, a teacher, in prison – one in a Houthi-held facility in Sanaa and another in a pro-government centre near Taiz City.
The two men – who don't know each other – are among tens of thousands of Yemenis who have been sent to prison, without trial, by various sides fighting in the nearly three-year-old war. Once there, many are tortured.
It is not clear exactly how many Yemenis who have been detained without trial are currently held in prisons run by various sides of the war.
A Yemeni inmate at a juvenile detention centre in Sanaa Central Prison (AFP)
Last year, the Ministry of Human Rights said there were more than 14,000 detainees in Houthi-held facilities and that hundreds had been tortured to death.
There are no estimates available for the number of detainees in pro-government prisons. However, thousands of Yemenis have reportedly disappeared in prisons run by the United Arab Emirates and Yemeni security forces in the south which Amnesty International described as a "horrific network of torture".
Yemeni human rights advocates say the imprisonments are merely an extension of the fight on the battlefield which they don't expect to stop anytime soon.
"Illegal detention is a result of the ongoing war and it happens everywhere," said Essam al-Shaeri, the undersecretary of the Aden-based Sah Foundation for Defending Rights and Freedom. "The United Nations have to put pressure on warring sides to release [prisoners] and its appeal is not enough."
'Without any accusation'
It was a visit to his family that started Abdu's nightmare.
In November 2016, the 38-year-old, who sells propane in his Taiz City shop, left for Sana'a to visit his uncle who was suffering from kidney failure.
But that was before an old friend, angry after the two fought over $212, told the Houthis that Abdu was a spy for the Popular Resistance.
Two years earlier, his friend had joined the Houthis and went on to fight against the pro-government forces on several fronts. After their financial dispute, Abdu said, he didn't hesitate to encourage the Houthis to pick him up.
'I arrived at my cousin's house in Sana'a and while I was chewing Qat with some relatives and friends, a group of Houthi fighters stormed the house and arrested me without any accusation'

– Atif Saeed Abdu, shopkeeper
"I arrived at my cousin's house in Sanaa and while I was chewing qat with some relatives and friends, a group of Houthi fighters stormed the house and arrested me without any accusation," Abdu told MEE.
"I did not see my uncle, I was planning to take a rest and visit him in the evening, but the Houthis detained me in the afternoon."
They took Abdu to al-Tahrir police station and questioned him, but they didn't believe him when he said he wasn't a spy. Then Abdu realised who it was that had informed the Houthis.
"When I knew the name of the informer," he said, "I understood everything."
But that didn't help: Abdu remained at the police station for three days and then the Houthis took him to the Central Prison in Sana'a where he met hundreds of detainees whom he said were accused of treason – but were innocent just like him.
"When I try to speak, the Houthis come and hit me with the back of their Kalashnikovs and sometimes hit my head on the wall," Abdu said. "So most of the detainees prefer to keep silent."
During his first three months of detention, Abdu demanded an investigation into his case. As a result, he said, he was tortured and lost some of his teeth. After that, he stayed quiet while some of his relatives tried to persuade the Houthis that he is innocent.
After a year in jail, some of Abdu friends convinced his old friend and informant to tell the Houthis that he had made up the claim. He reluctantly agreed.
On 10 December 2017, the Houthis released Abdu. "They did not justify their detention. They only told me that there was a false notification against me," he said.
Helping 'thugs'
Just months before Abdu was taken into Central Prison, pro-government forces arrested Gaber al-Sofi, a teacher at Khawla School in Taiz, accusing him of being a Houthi spy.
They took Sofi to al-Ain prison in al-Mawaset district, 30km from Taiz city, where he is still in prison awaiting trial, a tricky prospect in Taiz where various Popular Resistance groups run their own courts and prisons without government oversight.
Sofi's relatives, meanwhile, deny that he is a spy.
'The Popular Resistance say he is a Houthi spy, but they refuse to take him to trial because they know this is only a pretext to keep him in the prison'

– Monther, cousin of illegally detained teacher
"Gaber is a teacher and he does not have any relationship with the Houthis, but he had some disputes with individuals who support the Popular Resistance and this is why they arrested him," said Monther, Gaber's cousin.
"The Popular Resistance say he is a Houthi spy, but they refuse to take him to trial because they know this is only a pretext to keep him in the prison."
Monther demanded that the government ensure that all prisoners have fair trials, instead of helping "thugs" arrest civilians illegally.
A leader in the 35th armoured brigade in Taiz, who spoke on condition of anonymity because he is not authorised to speak to the media, told MEE that none of the detainees held by pro-government forces in Taiz are subject to torture.
But hundreds of detainees continue to be held, he said, because the courts have been closed for months.
"We cannot release an accused man until he [is] subject to fair trial, so all detainees will remain in the prisons, and we only release those who can bring guarantee from a leader in the army or in the government."
Earlier this month, the courts were reopened in Taiz and some prisoners may now be sent to court, but that remains to be seen.
Sending a message
Under Yemeni law, citizens should not be detained for more than three days without a trial, but the fighting factions are using prison as a weapon, said Shaeri.
"The warring sides, especially the Houthis, detain civilians without real accusations and refuse to bring them to fair trial to send a message to their opponents that they can detain them any time," Shaeri told MEE.
The death of the former president Ali Abdullah Saleh in December at the hands of the Houthis has seen many more detained in rebel-held areas, according to Shaeri. "After Saleh's death, the number of detainees in the Houthi prisons was increased because the Houthis have new enemies in their areas and they believe that detention will curb any coup or opposition against them."
Some international organisations have appealed to the warring sides to release those detained illegally, but they have had little response and civilians continue to be detained, Shaeri said.
He expects the detentions on both sides to continue.
"The warring sides consider detention as part of their war, so they will not stop it during the coming period. The only solution is for the UN to put pressure on warring sides to stop."
[contf] [contfnew]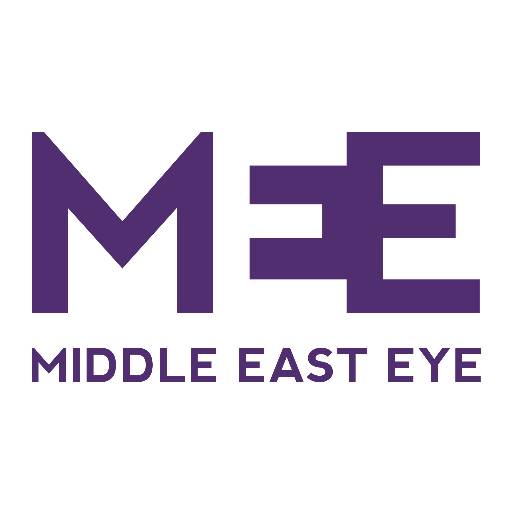 [contfnewc] [contfnewc]