Middle East
The 14 MEE stories that shaped the 2017 news cycle
A detainee at a centre that MEE gained access to in Zawiya, Libya (MEE/Alessio Romenzi)
1. Trump's 'ultimate deal' seen as ultimatum to Palestinians
Trump ahead of a meeting with Abbas at the UN General Assembly in September (AFP)
Just ahead of US President Donald Trump's decision to recognise Jerusalem as Israel's capital, Western diplomats and Palestinian officials gave us details about an 'ultimate deal' that a US team is finalising for Israeli-Palestinian peace.
The Saudis, who have been briefed on the plan and pledged to make $20m payments each month to the Palestinian Authority to make it work, encouraged Palestinian President Mahmoud Abbas to accept the plan.
This was, of course, before Abbas tore into the US in a speech days after Trump's Jerusalem announcement.
The US plan is expected to be unveiled in public in early 2018.

A cell at the Khoms centre, which has since shut, covered in detainees' messages (MEE/Alessio Romenzi)
In September, we were given unparalleled access to a detention centre in western Tripoli, home to hundreds of refugees, returned to Libya while trying to cross to Europe by sea.
There are a mix of official detention centres and illegal ones run by militias involved in human trafficking and fuel smuggling. Nobody knows exactly how many rogue facilities exist, but migration officials say conditions are extremely bad.
Male captives are frequently beaten until they can somehow get relatives to send more money to Libya, or else set to work in factories or oil refineries. Women may end up being trafficked sexually.
"There were 1,200 of us, stacked in hundreds in each room," Jandra, a 20-something from Ivory Coast said. "We were so tight that we could not lie down, we had to take turns to sleep."

Crown Prince Mohammed bin Salman (AFP)
Middle East Eye was the first to report that senior figures being held as part of Crown Prince Mohammed bin Salman's purge were beaten and tortured to reveal details of their bank accounts.
Royal family members, government ministers and tycoons were caught up in the wave of arrests which started in November under the banner of an anti-corruption drive.
Some but not all of the top figures were singled out for the most brutal treatment, suffering wounds to the body but none to the face, so that they would not show physical signs of their ordeal in public.

A mural in Tripoli pays tribute to Manchester fighters who joined the 17 February Martyrs' Brigade (AFP)
"Are you willing to go into battle?" an intelligence officer from MI5 asked British citizen Belal Younis after he was stopped en route to Libya in early 2011. "While I took time to find an answer, he turned and told me the British government have no problem with people fighting against Gaddafi."
Just days after a British-Libyan suicide bomber killed 22 people at an Ariana Grande concert in Manchester, we highlighted this quiet British "open-door" policy which allowed British-Libyans to join the 2011 uprising, "no questions asked", even though some were subject to counter-terrorism control orders.

People carry mattresses at a camp for internally displaced Syrians in Idlib province (Reuters)
They say they have never fought in Syria and none have been charged with offences related to the war-torn country.
But in November, we revealed that at least three British aid workers are being stripped of their citizenship by the UK government.
"I am an aid worker. Everything I do is transparent," said one of the three. "They believe I am affiliated with al-Qaeda, which is ridiculous," he said. "We risk our lives every day to help people and they call us terrorists."

Iraqis flee coalition air strike in Mosul last November (Reuters)
We revealed that Royal Air Force drones and jets dropped more than 3,400 bombs and missiles on Islamic State militants in Iraq and Syria, yet the British government maintained that there was "no evidence" that they had killed a single civilian.
The UK Ministry of Defence does not routinely release statistics on the numbers of weapons used over Iraq and Syria, but an MEE analysis combined weekly updates of operations in the region and information collated by campaign group Drone Wars.
"It is, at the very best, implausible that our heavy involvement could not have caused civilian deaths. We must not knock our armed services, but, equally, the government has to be honest in its assessment of damage caused in conflict," Liberal Democrat leader Vince Cable told MEE.

Gary Lineker, one of the UK's best-paid television presenters (AFP)
He may be more used to causing Twitter storms over presenting Match of the Day in his boxer shorts, but when former England footballer Gary Lineker shared a video of Palestinian children being held in a cage by Israeli forces earlier this month, he found himself hounded by Israel supporters.

An Iraqi soldier walks through the ruins of Mosul (Reuters)
In the final days of fighting against Islamic State in Mosul this summer, Iraqi soldiers were ordered to "kill anything or anyone that moved".
An Iraqi major who spoke on condition of anonymity said they knew the orders were wrong, but the soldiers had to follow them.
"It was not the right thing to do," he said. "Most of the Daesh fighters surrendered. They gave themselves up, and we just killed them."

Abdullah-X, a Google-backed cartoon "that aims to steer young minds away from extremism" (YouTube)
In March, we revealed that Google had been providing "digital and communications support" to counter-extremism campaigners backed by the Home Office, even as it faced a backlash from ministers over extremist content online.
The internet giant's work with the Office for Security and Counter-Terrorism – based in the Home Office and responsible for the Prevent counter-extremism strategy – has included social media and video training for Muslim civil society organisations going back at least five years.

A still from drone footage by Islamic State showing suicide car attacks on Iraqi forces inside Mosul (MEE)
After several organisations, including Middle East Eye, open-source investigations site Bellingcat and monitoring group Airwars, had their videos of the Syrian civil war among others removed, and even some accounts suspended, by YouTube, we investigated why.
It turned out just days before the removals, Google, which owns YouTube, had started to use an artificial intelligence programme that it said could spot and flag "extremist" videos without human involvement.
YouTube conceded that with the volume of videos on its site, it had made the "wrong call" on several clips and reinstated them.

Yemeni President Abd Rabbuh Mansour Hadi (AFP)
We were the first to report a serious spat between Yemen's President Abd Rabbuh Mansour Hadi and the UAE's Mohammed bin Zayed, the crown prince of Abu Dhabi and deputy supreme commander of the Emirati armed forces, which revealed major tensions between allies in Yemen's war.
In late February, Hadi flew to Abu Dhabi to try to patch up differences over who had control of the airport in Aden, a key supply route for both Emirati-backed troops and the Yemeni president himself.
During the 10-minute meeting, Bin Zayed reminded Hadi of how much the UAE had sacrificed to fight to liberate Yemen. Hadi responded saying the Emiratis were behaving "like an occupation power in Yemen rather than a force of liberation".

A child is carried from fighting in Taiz, Yemen (AFP)
In March, we were in the northwest English town of Preston to speak with BAE Systems employees about the bombs dropped by the Saudi-led coalition on Yemen, many of which begin life in their factory.
"You see the children in Yemen starving on the 10 o'clock news," one employee said. "But you try to not pay attention and just get on with it."
"It's really weird and there is no way to describe it, because you are in essence building a weapon of mass destruction," another employee told us.

Iran's Foreign Minister Mohammad Javad Zarif (AFP)
In October, as Trump announced that he would not recertify the nuclear deal with Iran, we published two letters, never seen before publicly, which show just how far the Iranians were prepared to go diplomatically – and how the US had squandered opportunities.
The letters – sent from Iranian President Hassan Rouhani to then-US president Barack Obama and from Iran's Foreign Minister Mohammad Javad Zarif to European Union foreign policy chief Federica Mogherini – trace the breakdown of ties between the two countries with Trump's rise to power.
"I believe that the 'win-win' approach which governs the JCPOA can serve as a good model for the resolution of other disputes and international and regional crises, especially in the tumultuous Middle East – which is unfortunately slipping deeper into the mire as each day passes," Rouhani wrote to Obama in early 2016.

Only those with diplomatic passport or valid UAE residential visa were allowed entry
We were the first to report the UAE's ban this month on Tunisian female travellers, which applied to women and girls of all ages except those holding diplomatic passports or UAE residential visas.
The ban, imposed on 22 December without explanation, was lifted on the same day and after the Tunisian ministry of foreign affairs "hosted" UAE ambassador Salem Issa Al Zaabi, asking for clarity on the decision.
Two days later, Tunisia suspended Emirates Airlines flights "until the airline is able to find the appropriate solution to operate its flights in accordance with international law and agreements".
[contf] [contfnew]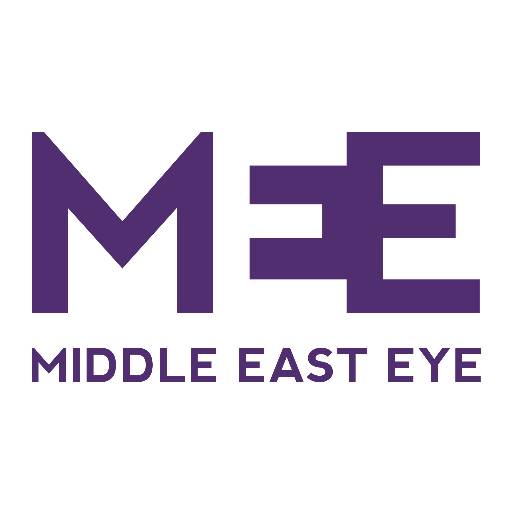 [contfnewc] [contfnewc]
The post The 14 MEE stories that shaped the 2017 news cycle appeared first on News Wire Now.