Tech
The most talked-about stories on Ars Technica in 2017
Yesterday, we gave you the top 20 features and news stories on Ars Technica in 2017. Today, it's time to talk about… the posts people talked about. Sometimes, we at the Orbiting HQ are genuinely surprised by the number of comments a post gets. There's occasionally an overlap between high traffic and high comment-count posts, but, more often than not, the lists diverge. That was the case in 2017, as only one of our 20 most popular stories was also one of the most commented.
As you might have guessed, some of the most-commented posts are on topics that readers have strong feelings about. Those include President Trump, white nationalists, diversity, and privacy. All comment totals are as of December 14, 2017. Let's dig in.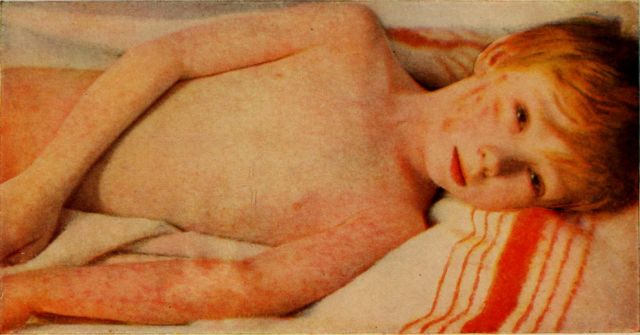 Sadly, vaccinating your children remains a controversial topic in 2017. There is no scientific basis for refusing to vaccinate children, and, thankfully, the vast majority of people in developed countries understand that. But there's a vocal minority that refuses to accept the science behind vaccinations. Instead, anti-vaxxers put their children and immune-compromised people at risk. Beth Mole's article on how efforts to use a dose of science to dispel anti-vaxxer myths have backfired brought out a number of people defending the science and a smaller number of people expressing skepticism about the science. "[F]or me, the jury is still out," wrote Ars user rjdriver in the thread.
625 comments
The sole story to make both Top 20 lists, our review of the iPhone X led to more discussion than just about any other piece of hardware we've reviewed in recent memory. A radical redesign of a tried-and-true product will do that, I guess, as the move from TouchID to FaceID and the notch in the top of the display were hot topics for commenters. And it wouldn't be Ars without a vigorous back-and-forth between Apple and Android fanbois.
627 comments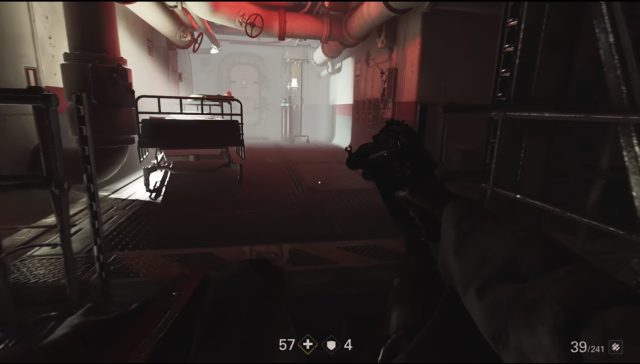 Games involving shooting Nazis have seldom given birth to heated discussion. Given how 2017 has unfolded, with white nationalists openly demonstrating, it's not terribly surprising that Wolfenstein II got Ars readers talking. At issue was Bethesda's marketing of the game, which tweaked President Trump's "Make America Great Again" slogan for its "Make America Nazi-Free Again" tagline. Bethesda says the tagline was a reference to Wolfenstein II's alternate-universe USA overrun by Nazis, not a political comment about white-nationalist demonstrations.
642 comments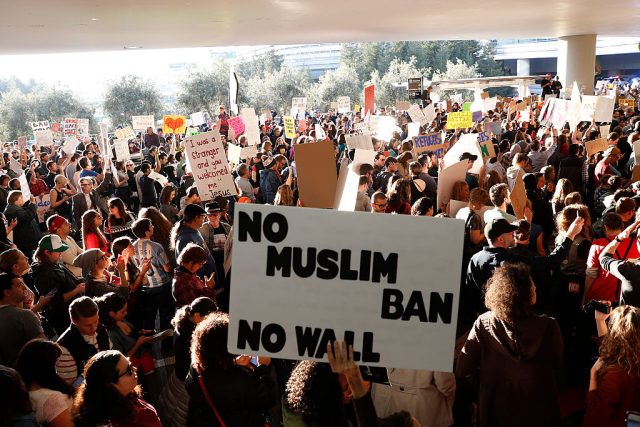 Ars has periodically covered immigration issues over the years, as they occasionally intersect with tech policy. One of President Trump's orders banning immigrants and visitors for seven predominantly Muslim nations got a strong reaction from executives in the tech sector. Google CEO Sundar Pichai said that over 100 of his workers were affected by the order, while Twitter CEO Jack Dorsey said the impact of the order was "real and upsetting." As with just about any article touching on the Trump Administration, the back-and-forth in the comments was intense.
657 comments

With white nationalists and neo-Nazis feeling emboldened to speak out and demonstrate in favor of their racist beliefs, some of them are facing consequences for their actions. Some demonstrators who have been identified have lost jobs and seen other ramifications from their actions this year. A case in point was Chris Cantwell, one of the organizers of the demonstrations in Charlottesville, Virginia, last summer. After appearing prominently in a Vice documentary on the marches, Cantwell got a lifetime ban from dating site OkCupid. "We make a lot of decisions every day that are tough," said OkCupid CEO Elie Seidma. "Banning Christopher Cantwell was not one of them."
660 comments
[contf] [contfnew]
[contfnewc] [contfnewc]
The post The most talked-about stories on Ars Technica in 2017 appeared first on News Wire Now.