Business
Theresa May praises Christian values in Christmas address
Theresa May has called on people to celebrate Christian values this Christmas, and remember people around the world who have been denied religious freedom.
The Prime Minister has also praised the members of the armed forces, emergency services, and volunteers doing charity work over Christmas.
Read more: Bad news, drivers: Pump prices have hit a four-year high this Christmas
In her Christmas message, May said: "As we celebrate the birth of Christ, let us celebrate all those selfless acts – and countless others – that epitomise the values we share: Christian values of love, service and compassion that are lived out every day in our country by people all faiths and none.
"Let us take pride in our Christian heritage and the confidence it gives us to ensure that in Britain you can practice your faith free from question or fear."
Read more: The six best sport documentaries you should watch this Christmas
Labour leader Jeremy Corbyn called on families to "think about others" over the Christmas period, especially those who will be alone over the festive season, and people living in war-torn countries.
"And abroad we think of those living in nations like Yemen, Syria and Libya in fear of bombs and bullets, of injury and death," he said.
"None of this is inevitable. We pride ourselves on being a compassionate nation.
"My Christmas wish is that we all do more to help bring about the kind of society and world we want to live in."
[contf] [contfnew]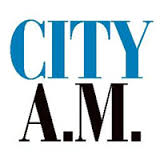 [contfnewc] [contfnewc]
The post Theresa May praises Christian values in Christmas address appeared first on News Wire Now.