Business
Thousands of small business-owner parents will be at work on Christmas Day
It may be Christmas Day, but there's no rest for some. While most of the UK will be gorging on turkey dinner, or drinking one-too-many glasses of fizz, research has shown 1.1m small business owners will be working through the celebrations.
According to insurance provider Simply Business, 61 per cent of all small business owners will be working on Christmas Day while 12 per cent will take no days off at all over the festive period.
Parenthood isn't stopping many of these entrepreneurial individuals either. A fifth of mums and dads who run small businesses will keep working today, missing the chance to enjoy a day with their children.
Read more: Autumn Budget 2017: Small businesses breathe sigh of relief as Hammond is "not minded" to reduce VAT threshold
One owner of a chain of bridal boutiques, who has a two-year-old daughter, said she constantly feels guilty for working on special occasions. But she added that the business has to have its "finger on the pulse" of social media, to keep audiences engaged, and respond to enquiries for January which is its busiest time of the year.
But the owners surveyed by Simply Business seem confident that the hard work is worth it. Looking to 2018, 55 per cent of small business owners are optimistic about their business' growth while just 16 per cent are worried about their business in the coming year.
Read more: GDPR: Nearly half a million small businesses don't have a clue about new data rules
"Our survey shows just how hard working and dedicated small business owners are, many of whom will be unable to spend Christmas Day with their family and friends due to work commitments," said Fiona McSwein, chief customer officer at Simply Business.
"It is, however, brilliant to see that the self-employed are in confident mood going into the year ahead. We share their sense of optimism, and look forward to seeing the UK's brilliant small business community continue to grow in 2018.
Read more: Uncertainty is a large problem for small businesses
[contf] [contfnew]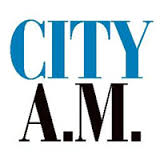 [contfnewc] [contfnewc]
The post Thousands of small business-owner parents will be at work on Christmas Day appeared first on News Wire Now.