Middle East
Togo: How repressive West African state built close ties with Israel
Togo was the only African country among nine states to vote against a UN resolution on Thursday condemning the United States' recognition of Jerusalem as Israel's capital.
But efforts by the Togolese government to cultivate closer relations with Israel have been derailed by protests against the West African country's repressive ruling dynasty which forced the cancellation of an African-Israeli trade conference which had been due to take place in Lome, the capital, in October.
Togolese President Faure Essozimna Gnassingbe has met Israeli Prime Minister Benjamin Netanyahu twice this year, including in Jerusalem in August, amid a diplomatic drive by Israel to extend its influence in West Africa.
Hosted Togo's President Faure Gnassingbé. He wrote in guestbook: "I am dreaming of Israel's return to Africa and Africa's return to Israel." pic.twitter.com/ijvNAnl5Vx

— Benjamin Netanyahu (@netanyahu) August 7, 2017
A post on the Israeli prime minister's Twitter feed said Netanyahu had hosted a dinner for Gnassingbe at his official residence in Jerusalem and that the Togolese president had written in the guestbook: "I dream of Israel's return to Africa and Africa's return to Israel."
Togo's foreign minister Robert Dussey also visited Israel and met Netanyahu in January.
Gnassingbe and Netanyahu met at a meeting of the Economic Community of West African States (ECOWAS) in Liberia in June to which the Israei prime minister was invited as a "special guest".
"The heads of state and government recalled the many achievements of the State of Israel, particularly in the fields of agriculture, water resources management, technological innovations, energy and security and welcomed the willingness of the government of Israel to assist with the development of the ECOWAS region," ECOWAS leaders said in a statement.
Read more ►

Four of nine countries that stood with Trump at UN are tiny Pacific islands
Netanyahu had then been due to visit Togo in October to address an African-Israeli trade conference.
"Israel is coming back to Africa, and Africa is coming back to Israel," Netanyahu was quoted as saying on the event's website.
The introduction to a marketing brochure for the conference describes Togo as "a loyal and historic friend of the State of Israel".
"The President has visited Israel three times since 2012 and Lome consistently sides with Jerusalem in international organisations," it says.
More than 100 Israeli companies were scheduled to attend the conference, according to the event website.
The website in particular showcases Israeli expertise in "security and counter-terrorism" which are described as a "pertinent challenge to African stability".
But the summit was postponed in September as hundreds of thousands of people took to the streets nationwide to call on Gnassingbe to step down.
"The Togolese president thanked and praised the Prime Minister for his determination to strengthen the cooperation between his country and Israel as well as for his personal engagement to guarantee the initiative to hold the summit," Gnassingbe said in a statement announcing the postponement.
Crackdown on demonstrations
Gnassingbe has been president of Togo since 2005 and was installed by the country's armed forces following the death of his father, Gnassingbe Eyadema, who had ruled since seizing power in a 1967 coup.
He has since won three elections although opponents and international electoral observers have questioned the legitimacy of the results and the methods employed by the government to quash opposition.
Earlier this year the government announced plans to introduce a two-term presidential limit. But the rule would not apply retroactively and therefore opened the possibility that Gnassingbe could stand for two more terms, triggering mass demonstrations across the country.
Security forces cracked down on protesters, with several people reported killed, while authorities also blocked mobile and internet communications.
Protesters run during clashes with security forces in Lome in October 2017 (AFP)
Human rights watchdog Amnesty International said in its latest country report that rights violations in Togo remained commonplace.
"Security forces continued to use excessive force against demonstrators. Arbitrary arrests and detentions, torture and other ill-treatment, and impunity for human rights violations persisted," it said.
US aid
But questions over the legitimacy of Gnassingbe's rule have not prevented the country being a recipient of American aid.
In 2016, the United States provided nearly $13.5m of development aid to Togo, primarily in the health, security and education sectors, according to a factsheet published by the US embassy in Lome.
That sum included $2.6m for "law enforcement and regional security trainings" provided by the US Defence Department.
In 2017, the US Coast Guard and the Togolese navy conducted their first combined maritime security operation, while US trainers also provided "law enforcement and counter-terrorism trainings for security officers and judges".
"Today Togo is benefiting from economic growth, gradual democratic reform leading to greater transparency, and a steady professionalisation of its security sector, due in part to US assistance," the US embassy in Togo says on its website.
"The United States and Togo have had generally good relations, and the United States seeks to work with Togo to consolidate democratic gains and economic growth."
[contfnewc]
Dussey, Togo's foreign minister, was also a guest at the American Israel Public Affairs Committee's (AIPAC) convention in Washington in March, which was also attended by Nikki Haley, the US ambassador to the UN.
A former Catholic monk, Dussey described how he had observed the weekly Sabbath during his time living in a monastery and was applauded for singing Shema Yisrael, a Hebrew prayer.
"President Gnassingbe likes to affirm that Israel holds the keys to Africa's challenge," Dussey said. "The African continent is booming and Israel holds the solutions for African development."
Dussey also talked about why Togo supported Israel at the United Nations, citing three resolutions passed by the UN Human Rights Council in Geneva in March which Togo was also the only African country to oppose.

Togo was one of only nine members of the General Assembly to oppose the resolution (Screengrab)
The resolutions affirmed the right to self-determination of the Palestinian people, condemned illegal Israeli settlement building in the occupied West Bank, East Jerusalem and the Golan Heights, and expressed grave concerns about the human rights situation in the occupied territories.
"We support Israel because we think Israel needs our support in the world," said Dussey.
"Right now if you see in the UN or UNESCO or the African Union, we don't have the same position for Israel. Last week in Geneva we saw a lot of countries vote against Israel. We say it is unfair because when you see why it is not justified.
"That is why the Togolese decision is we have to support Israel and we vote for Israel. Togo is the only African country, with the USA, to vote against these resolutions and we are very proud of our vote."
[contf] [contfnew]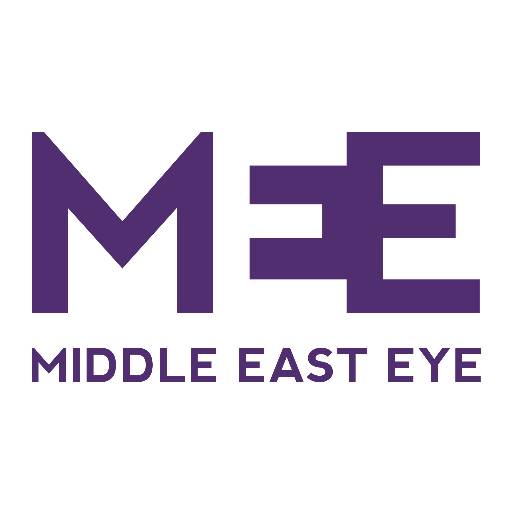 [contfnewc] [contfnewc]
The post Togo: How repressive West African state built close ties with Israel appeared first on News Wire Now.